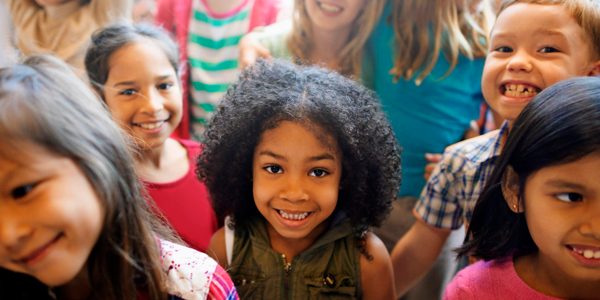 You are here
Job Seekers, Welcome to NAEYC Early Childhood Career Center
If you have questions or need assistance, contact NAEYC Career Center Customer Service at 888-491-8833 or click here to send an email.
Director, Redeemer Lutheran Preschool
Redeemer Lutheran Preschool
Director, Redeemer Lutheran Preschool
Redeemer Lutheran Preschool
Details
Posted:
July 5, 2021
Location:
Salary:
45,000 - 58,000
Type:
Full Time - Experienced
Category:
Program Administration
Preferred Education:
4 Year Degree

The Preschool Director plans and administers a program that provides a developmental appropriate education for preschool age children in a Christian atmosphere.  The Director will manage daily operations and activities including staffing, curriculum, financials, budgeting, marketing, recruiting, admissions, facilities, and policies.
Duties include:
General Responsibilities

Lead and manage the Preschool staff
Select, under the direction of the Pastor and with input from the teaching staff, the curriculum's theological and religious content
Confer with teaching staff to develop the curriculum's educational content
Assist teachers in providing an environment appropriate for preschool-age children
Maintain positive relationships among students, parents, teachers, congregation and community
Administrator
Interview and orient new teachers
Interview prospective aides in consultation with supervising teacher
Implement existing Preschool Board policies and recommend new policies to the Board
Maintain school records, state-required health records and referral system for children with special needs
Supervise and develop school calendar, classroom schedules and staff responsibilities
Receive guidance from Preschool Board regarding policy changes, tuition discounts or delinquent payment and equipment purchases
Arrange for necessary repair and maintenance to preschool classrooms, playground and equipment
Serve as ex-officio member of the Preschool Board, attend regular meetings and recruit new board members
Participate in regular meetings with the pastoral staff and weekly staff meetings
Participate in church council meetings when preschool business is on the agenda
Work collaboratively with the RRASP Director for the benefit of both programs
Perform other duties as required for this position and as directed by the Senior Pastor 
Financial and Budget Responsibilities
Prepare a proposed school budget with input from the Preschool Board.
Administer the budget including capital purchases that meets the school's needs in a timely and fiscally responsible manner.
Collect registration forms, fees and tuition
Purchase materials, supplies and equipment deemed necessary by director and staff, not to exceed budgeted amounts.
External Interactions and Communications
Handle all inquiries from parents of prospective students (including phone calls, mailings, showing facilities, registration forms and other paperwork)
Prepare parent newsletters, student handbook, annual report, budget and other written communications as required
Represent the Preschool in congregational and community activities
Help publicize and promote the Preschool Program within the congregation and community
Maintain the Preschool website and utilize social media platforms as deemed appropriate
Track current market trends and make recommendations to ensure the Preschool meets the current needs of the community
Bachelor degree in Education from accredited college or university (practical teaching and/or directing experience may suffice)
Work experience as a director or assistant director in a licensed child care program, preferred
Background, training and/or classes in early childhood education or several years of experience teaching preschool-age children
Basic knowledge of Christian teachings and a willingness to follow Redeemer Preschool's stated purpose
Physical ability to work with preschool-age children
Ability to work cooperatively with other staff members
Administrative experience that includes supervising others, record keeping, developing and/or administering budgets
Exhibit reliability and responsibility
Background check that meets county and/or state requirements
Meet Fairfax County's required health standards
About Redeemer Lutheran Preschool
Church-based preschool program
BACK TO TOP
Powered By