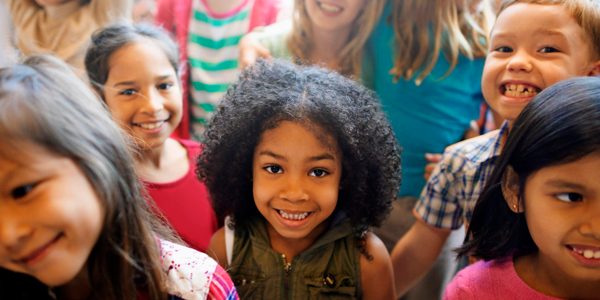 You are here
Job Seekers, Welcome to NAEYC Early Childhood Career Center
If you have questions or need assistance, contact NAEYC Career Center Customer Service at 888-491-8833 or click here to send an email.
Lead Teacher - Early Childhood Education Center
Nevada State College
Lead Teacher - Early Childhood Education Center
Nevada State College
Details
Posted:
July 1, 2021
Location:
Type:
Full Time - Experienced
Category:
Teaching, College
Required Education:
Masters

Lead Teacher - Early Childhood Education Center


Nevada State College (NSC) appreciates your interest in employment. To ensure your application process runs smoothly, we ask that you keep in mind the following when completing your application:
The required documents are listed below on the posting. Your application may not be considered if you do not attach the required documents.
Draft applications are saved automatically and can be accessed through your candidate home account. Completed applications must be submitted prior to the close of the recruitment. Once a recruitment has closed, applications will no longer be accepted.
Please note, recruitment will close without notice when a hiring decision has been made.


If you need assistance or have questions regarding the application process, please contact the Human Resources department at (702) 992-2320 or nhr@nsc.edu.

Job Description

Nevada State College (NSC) invites applications for the position of three 9-Month Faculty Lead Teachers within the Early Childhood Education Center. The Lead Teacher is the educational leader in the classroom and will ensure that the curriculum is implemented in a way that maximizes student learning experiences. The teacher is responsible for the supervision and evaluation of all early childhood students within his/her teaching assignment, support staff such as assistant teachers and student workers as well as undergraduate students who are conducting research, observing or working on pre-service teaching experiences. A primary focus for this role is providing instruction to students who are typically and atypically developing, while enabling them to access and progress towards their highest potential. The Lead Teacher will advocate for students with developmental delays, identified disabilities or special needs in the classroom, in meetings and in the community. Working collaboratively with a team of educational professionals, the Lead Teacher will demonstrate a strong commitment to the mission and vision of the School of Education, the Early Childhood Education Center (ECEC) and the National Association for the Education of Young Children (NAEYC) Code of Ethics and program standards. The Lead Teacher reports directly to the Director of the Early Childhood Education Center.

About the Early Childhood Education Center:

The Nevada State College, Early Childhood Education Center (ECEC) will focus on supporting the developmental needs of typically and atypically developing, 3-5 year-old children. Our children will learn in a natural, experiential, age-appropriate manner through hands-on, play-based curriculum. To promote early literacy skills, we apply current neurobiological and social-science to positively impact brain development through meaningful relationships with the children and their families. We value and encourage student voice! We focus on social emotional learning by supporting our youngest learners utilizing an approach that focuses on safety, connection and problem-solving. This encourages intrinsic motivation, a growth mindset and a love of learning. Our small class sizes, 16 children, with 3 teachers in each classroom, allow for very low child to teacher ratios, and for multiple opportunities throughout the day to create intentional learning opportunities that are based on what a child needs for their individual growth in the areas of early childhood development.

About Nevada State College:

Founded in 2002, NSC is a four-year public college located on a developing 512-acre campus in the foothills of Henderson, Nevada (adjacent to Las Vegas). Our faculty and staff members enjoy the rare opportunity to mold the college as it continues to grow into a cornerstone of higher education in Southern Nevada. NSC emphasizes high-quality instruction, exemplary student support, evidence-based practices, and innovation as a means to more efficient, effective outcomes in all departments across campus.

NSC, a Hispanic Serving Institution (HSI), serves over 7,200 students who are highly diverse and largely underserved—a majority of our students are first generation, racial/ethnic minorities, parents, and/or returning students. We seek applicants who are passionate about working with this promising student population and collaborating with faculty and staff across departments to make a lasting impact in developing our young institution.

Diversity and Inclusion Statement:

At Nevada State College, we celebrate the storied backgrounds of our campus community. We operate with a shared commitment to represent and serve the diverse population of Nevada and to encourage the exchange of ideas that respects and honors the lived experiences of our students, staff, and faculty. We foster a culture of inclusive excellence so our members can live authentically, fully engage, and flourish. In order to strengthen the college and progress its mission, the college dedicates itself to intentional and ongoing reflection to meeting the evolving needs of NSC, the surrounding communities, and the State of Nevada.

The ideal candidate will share the College's commitment to educating its racially and socioeconomically diverse student population. As of Fall 2020, we currently enroll over 5,500 students in which 38% are Hispanic, 12% are Asian/Pacific Islander, 8% are Black/African American, 26% are White, and 10% are multiracial. Nevada State College is a Hispanic-serving institution. The successful candidate will join a department dedicated to the use of curriculum that's culturally responsive to the students it serves.

Throughout your application materials, we encourage you to highlight your background in fostering an inclusive campus culture and supporting the success of students who are historically underrepresented in higher education. For example, your efforts might include contributions in the areas of teaching, mentoring, advising, research, and/or institutional service.

Core Responsibilities:

The essential duties and responsibilities of this position include, but are not limited to, the following:

Instructional Practices & Pedagogy
Shows enthusiasm for working with children ages 3-5.
Demonstrates an understanding of the curriculum, subject content, pedagogical knowledge that correlates to the program's mission, vision, philosophy, and procedures.
Differentiates instruction to meet all students' needs in all areas of child development, paying specific attention to social and emotional learning as well as literacy, language and communication development.
Structures lessons that encourage risk-taking in learning and model a Growth Mindset.
Utilizes effective, research-based, data-driven instructional practices that supports high levels of learning through the use of Developmentally Appropriate Practices (DAP).
Utilizes observational, diagnostic, formative and summative assessments to provide timely and accurate feedback to students, administration and families, as well as to inform instructional practices.
Uses appropriate techniques to encourage active participation in decision-making regarding such things as classroom guidance, organization and topics of study which communicate a caring attitude, trust of students and value in student voices.
Develops and maintains long range and daily instructional plans that maximizes instructional time.
Maintains records for such things as student attendance, evaluations, progress reports, IEPs and documents required by the Coordinator and Director of the ECEC using prescribed formats in an accurate and timely manner.


Leadership & Ethical Responsibilities
Upholds NAEYC's Program Standards and Code of Ethics.
Listens and responds with cultural awareness, empathy, and understanding to children, families and community members promoting mutual respect.
Adheres to the Silver State Stars Quality Rating and Improvement System (QRIS), the Early Childhood Environment Rating Scale (ECERS), maintaining Clark County Child Care Licensing regulations and the Southern Nevada Health Department regulations for compliance. Completes annually all Child Care Licensing required training hours/certificates and keeps current standing with The Nevada Registry.
Maintains professional demeanor including, appearance, punctuality, attendance and contributes to an overall positive work environment through problem solving, cooperative negotiating skills and conflict resolution strategies.
Works in a collegial and collaborative manner with leaders, administration, assistant teaching staff, NSC and SOE faculty and staff, and other stakeholders to promote and support the vision, mission and goals of the Early Childhood Education Center (ECEC) and NSC.
Supervises and supports assistant teaching staff, Undergraduate Student Interns (USI), and all NSC pre-service students from varying educational and experiential backgrounds using coaching and mentoring techniques.
Works in collaboration with undergraduate and graduate program faculty leaders to assist students in their growth by providing timely and effective feedback.
Contributes to the organization of family events and community communications i.e. is available to students, teachers and parents for education-related purposes outside the instructional day.
Secures a Substitute Teacher when absent and prepares adequately for responsibilities to be assumed when absent.
Assists in the preparation of teaching assistant performance evaluations both in writing and in person.
Participates in student and family conferences, grade level conferences, committee work, community events, departmental meetings, professional development and learning opportunities, staff meetings, IEP meetings and other meetings as specified by the Coordinator and the Director.
Contributes to the promotion of the ECEC through various forms of social media including, but not limited to, Facebook, Instagram, Twitter, etc., often in collaboration with the NSC Marketing Department, and as assigned by the ECEC Director and Coordinator.
Performs other duties that may be assigned by the Director of Early Childhood Education and/or the Early Childhood Coordinator.


Work Environment:
The work environment characteristics described here are representative of those an employee encounters while performing the essential functions of this job. Reasonable accommodations may be made to enable individuals with disabilities to perform the essential functions.
The noise level in the work environment is usually moderate to loud.


Physical Demands:
The physical demands described here are representative of those that must be met by an employee to successfully perform the essential functions of this job. Reasonable accommodations may be made to enable individuals with disabilities to perform the essential functions.
While performing the duties of this job, the employee is regularly required to stand; walk, use hands to finger, handle, or feel; reach with hands and arms and stoop, kneel, crouch, or crawl. The employee must frequently lift and/or move up to 10 pounds and occasionally lift and/or move up to 65 pounds.
The Lead Teacher of an early childhood classroom is a physically active position.


General Staff Requirements:

All Faculty and Staff of the ECEC will be required to maintain the general staff requirements listed below:
Current Sheriff's Card for Clark County Child Care Licensing, including FBI background check.
Written evidence of a negative report of a tuberculosis (TB) test or chest x-ray taken prior to employment.
Certification in adult/ child/ infant CPR/First Aid/ AED within 90 days of employment and every two years after initial certification.
Written evidence of training on Identifying Child Abuse & Neglect (renewed every 5 years) and Recognizing & Reporting Procedures.
Written evidence of an initial courses in Human Growth & Development or Positive Guidance, Administration of Medication, Building and Physical Premises Safety, Emergency Preparedness, Transportation, Childhood Wellness and Symptoms of Illness
Must have no pending criminal action or felony conviction of child abuse or neglect, or any crime involving physical harm to a person; or felony regarding any controlled substance or alcohol related charge according to current state law.
Must complete a minimum of 24 hours of training, annually, in child-care in addition to health and wellness training and related subjects approved by the Bureau of Services for Child Care.
Must complete Universal Precautions training session within the six weeks of employment start date.


Required Qualifications:
Master's Degree in Early Childhood Education, Early Childhood Special Education or Special Education
Certification/License in Early Childhood Education, Special Education (P-12), Birth to Eight Years of Age with Developmental Delays or Early Childhood Special Education
Must have certification in special education OR extensive experience working with children with special needs, documented disabilities or developmental delays
At least three (3) years of full time teaching experience with 3-5 year old children
Experience teaching in an inclusive setting
Experience integrating age-appropriate technology into the classroom to enhance student learning and engagement
Possess the ability to communicate with families effectively in person, by phone and via various writing platforms such as email, communication applications and webpages
Experience documenting each child's progress and educational journey by creating and maintaining digital or hard-copy portfolios, documentation boards or other methods as well as familiarity with documenting via photographs to share the experiences of the class as a whole community
Eligibility to work in the United States without sponsorship (NSC does not sponsor employment-related visas)


Please note: Applicants must meet the posted minimum qualifications at the time of application in order to be considered for the position. Applicants should reference each of these required qualifications in their candidacy materials.

Preferred Qualifications:
Experience teaching in a NAEYC accredited center and familiarity with the accreditation process
Bilingual candidates, Spanish speaking preferred
Experience with both IFSPs and IEPs
Knowledge of characteristics and experience working with children in a variety of disability categories
Ability to navigate pre-referral, referral and assessment processes including Child Find, speech, language and communication services, occupational services and physical therapy services
Experience advocating for young children
Experience teaching in higher education or the desire to mentor pre-service teachers/undergraduate students in an educational setting
Experience serving and building trusting relationships with diverse families from various socioeconomic, linguistic, cultural backgrounds and various family structures and embrace family involvement and collaboration within the classroom and school community


Salary & Benefits

Budgeted salary range for this position is $45,900. Nevada State College offers excellent benefits, including 15.50% retirement match, beginning balance of 30 sick leave days, 11 paid holidays, educational benefits, and the choice of three health insurance plans that can be supplemented with flexible spending accounts or health savings accounts.

This Posting is Open Until Filled

Qualified individuals are encouraged to apply immediately. Lists of eligible candidates will be established and hiring may occur early in the recruiting process. Recruitment will close without notice when a hiring decision has been made.

Special Instructions for Internal NSHE Applicants

NSC employees or employees within the Nevada System of Higher Education (NSHE, UNLV, UNR, NSC, CSN, TMCC, WNC, GBC, or DRI) MUST use the "Find Jobs" process within Workday to find and apply for jobs at NSC and other NSHE Institutions. Once you log into Workday, type "Find Jobs" in the search box which will navigate to the internal job posting site.

If you complete an application outside of the internal application process, your application will be returned and you will have to reapply as an internal applicant which may delay your application.

Exempt
Yes

Full-Time Equivalent
100.0%

Required Attachment(s)

Please upload the following documents:
Detailed resume listing relevant qualifications and experience;
Cover Letter indicating why you are a good fit for the position and the ECEC at Nevada State College;
Names and contact information of three references (you will be notified before references are contacted).


Applications that do not include the required uploaded documents may not be considered.

Posting Close Date

Note to Applicant

Applicants should fully describe their qualifications and experience with specific reference to each of the minimum and preferred qualifications in their cover letter. The search committee will use this information during the initial review of application materials.

References will be contacted at the appropriate phase of the recruitment process.

This position may require a criminal background check to be conducted on the candidate(s) selected for hire.

As part of the hiring process, applicants for positions in the Nevada System of Higher Education may be required to demonstrate the ability to perform job-related tasks.

Nevada State College does not currently sponsor Visas, all applicants must be eligible to work in the United States without sponsorship.

Nevada State College

To apply, visit https://nshe.wd1.myworkdayjobs.com/en-US/NSC-external/job/NSC---Henderson/Lead-Teacher---Early-Childhood-Education-Center_R0125019






Copyright ©2017 Jobelephant.com Inc. All rights reserved.

Posted by the FREE value-added recruitment advertising agency

jeid-8f86e367613918408041163ebc0c3967
Internal Number: 2322890
About Nevada State College
Posted by the FREE value-added recruitment advertising agency
BACK TO TOP
Powered By