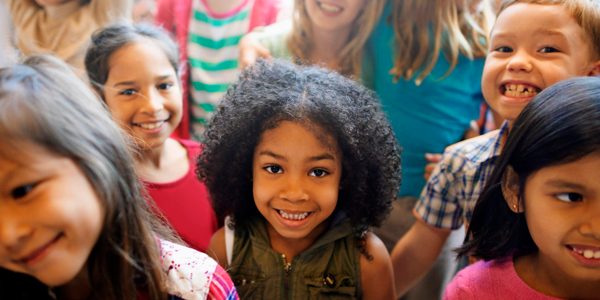 You are here
Job Seekers, Welcome to NAEYC Early Childhood Career Center
If you have questions or need assistance, contact NAEYC Career Center Customer Service at 888-491-8833 or click here to send an email.
GSRP Preschool Lead Teacher
Jude Family Childcare Learning Center
GSRP Preschool Lead Teacher
Jude Family Childcare Learning Center
Details
Posted:
June 30, 2021
Location:
Salary:
$17.00 - $23.00 Hourly
Type:
Full Time - Experienced
Category:
Teaching, 0-5
Required Education:
4 Year Degree

The GSRP Preschool Lead Teacher will:
Oversee the planning, implementation, and evaluation of the classroom program and child assessment.
Provide children with developmentally appropriate experiences in all domains of development through daily lesson plans and classroom/outdoor activities.
Administer standardized screening to identify the needs of the children and make appropriate referrals and follow-up of children as needed; which includes children with special needs.  Maintain documentation as required.
Document children's progress by observing and recording behaviors using the Child Observation Record (COR).
Oversee teaching staff for 3-5 year-olds and overall care and supervision of children.
Carry out all other duties as assigned by supervisor.
Qualifications: must meet one of the following:
A valid Michigan teaching certificate and an Early Childhood Education (ZA) or Early Childhood-General and Special Education (ZS) endorsement,
OR
A bachelor's degree in early childhood education or child development with a specialization in preschool teaching. The transcript will document a major, rather than a minor, in child development or early childhood education;
AND the following:
Two years' experience working with preschool children and parents preferred. GSRP/Head Start experience preferred.
Have some experience with an active learning curriculum and believe in it.
Responsibilities for preschool teacher include, but are not limited to: Good classroom management skills, implement curriculum on a daily basis, great team player, create a warm and nurturing environment and have strong customer service skill with parents and staff members.
Satisfy the requirements for criminal background checks as required by local law prior to working with the students in the program
Have current certification in infant, child, and adult cardiopulmonary resuscitation (CPR), Blood Borne Pathogens and first aid.
Please submit your letter of interest, resume, three (3) references and a copy of your official transcript to: judefclc86@yahoo.com or mail to: Jude Family Childcare Learning Center, 9105 Van Dyke St., Detroit, MI 48213 Attention: Choyce G. Harris.
NOTES:

Additional Salary Information: Hourly rate depends on experience, Paid Holiday, Paid Time Off (PTO) after one year. Health Care Stipend

About Jude Family Childcare Learning Center
Jude Family Childcare Learning Center is a 4-star Great Start Readiness Program facility. We have been in the business of educating and caring for infants and children for over 12 years. We pride ourselves in "Making a Difference One Child At a Time".
BACK TO TOP
Powered By