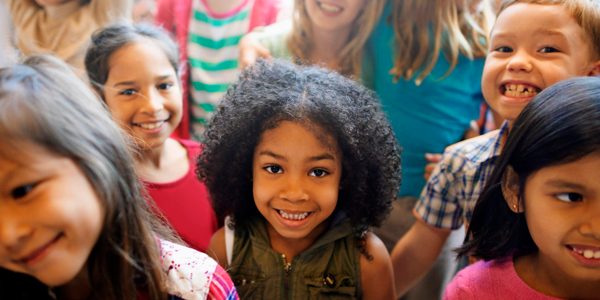 You are here
Job Seekers, Welcome to NAEYC Early Childhood Career Center
If you have questions or need assistance, contact NAEYC Career Center Customer Service at 888-491-8833 or click here to send an email.
EARLY CHILDHOOD EDUCATION COORDINATOR
Loudoun County Government, Parks & Recreation
EARLY CHILDHOOD EDUCATION COORDINATOR
Loudoun County Government, Parks & Recreation
Details
Posted:
June 11, 2021
Location:
Salary:
$55,214-$93,864
Type:
Full Time - Experienced
Categories:
Other, Other Management, Program Administration
Required Education:
4 Year Degree

Loudoun County Parks, Recreation and Community Services (PRCS) is a team of talented professionals, driven by results and customer relationships, and committed to excellence. The effective delivery of programs and community services can provide social, personal, economic, and environmental benefits to last a lifetime. Be a part of something that matters!
PRCS- Creating Community through People, Parks and Programs
PRCS is seeking an Early Childhood Education Coordinator to join our team based in Leesburg, VA. If you have a thorough knowledge of principles and practices of early childhood education programs, are able to respond to changing circumstances and inspire others by example, then this could be the position you've been looking for. Careful planning and the ability to anticipate issues are qualities we particularly value. People with a positive mindset and proactive workstyle are just what our customers expect. As the Early Childhood Education Coordinator, you will oversee the licensing operations for pre-school, childcare, after-school elementary program and licensed camps for the Community Center Division. With a customer service focus you will evaluate the childcare programs and ensure that state licensing requirements are met.
Additional job duties include:
Assists with the development and review of program policies and procedures; manages licensing files
Provides recruitment support to division management; review applications and arrange interviews
Reviews site licensing and safety checks to ensure health and safety standards are maintained
Develop and implement staff orientation and training
Coordinate programs with Community Center staff, schools, and other inter-county agencies
Establish and implement an effective marketing strategy, monitor program budgets and revenue
Work schedule has some flexibility and will fall between the hours of 6:00 a.m. and 6:30 p.m., for a total of 37.5 hours per week.
HIRING RANGE: $55,214.14-$74,539
Salary Commensurate with Experience
Recruitment #21-122-3380.  Visit our on-line employment center for more information and how to apply. EOE
Bachelor's degree in Recreation, Education or related field with a minimum of three years experience managing or directing an early childhood education program
One year of supervisory experience preferably at the management or administrative experience required
Prefer experience at the program management level or above
Master's degree in related field preferred
Fingerprinting, Child Protective Services (CPS), credit check and DMV record checks required
Hold or obtain First Aid/CPR certifications prior to hire or immediately upon hire.
Negative TB test result is required prior to beginning work
Internal Number: 21-122-3380
About Loudoun County Government, Parks & Recreation
Loudoun is the fastest growing County in the United States, with a growing economy focused on the information communication technology, federal government contracting, aerospace and rural/agriculture clusters. Its per capita income is the highest in the country. The eastern third of the County is suburban while the western two thirds is rural with small towns, agriculture, wineries, horse farms and 160,000 acres of well preserved open space. The County is committed to this development pattern as clearly identified in its comprehensive plan. The Blue Ridge Mountains are nearby. 25 miles in the other direction is Washington, DC. 46% of Loudoun's working residents work in the County, 10% in Washington, and the remaining 44% work primarily in Northern Virginia. Recreational and cultural activities abound. All in all, the County is known for its beautiful scenery, rich history, a healthy diversity of expanding business opportunities, comfortable neighborhoods, and high quality public services.
BACK TO TOP
Powered By