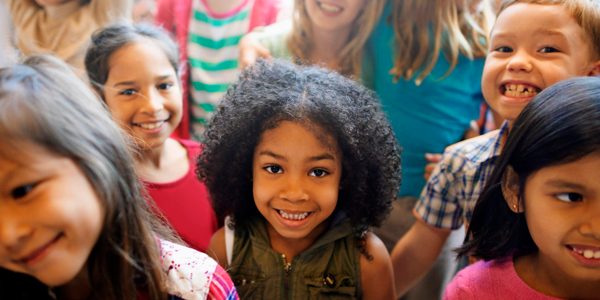 You are here
Job Seekers, Welcome to NAEYC Early Childhood Career Center
If you have questions or need assistance, contact NAEYC Career Center Customer Service at 888-491-8833 or click here to send an email.
Full-Time Early Childhood Assistant Teacher
Guidepost Montessori
Full-Time Early Childhood Assistant Teacher
Guidepost Montessori
Details
Posted:
June 10, 2021
Location:
Salary:
Competitive
Type:
Full Time - Experienced
Categories:
Teaching, 0-5, K-3
Do you love working with young children? Have you been searching for a friendly team of educators who hold themselves to high standards? Have you been looking for a place where you can grow and learn and develop your career? Join our team and assist in a classroom that is transforming lives.
Your Role
We're looking for an enthusiastic, adaptable Assistant Guide (Teacher) who has a passion for working with children.
This role is a great opportunity to get your foot in the door and learn more about Montessori education!  Many of our Assistant Guides ultimately grow to take on Lead Guide roles over time, thanks to our accredited Montessori training program we offer to exceptional employees.  
About Us
Guidepost Montessori is a community of trained educators who are driven by a deep desire to bring about widespread change in education today. To meet the needs of today's students and to bring about true progress in the world around us, we need an education model that fosters independence and develops competent, capable, action-oriented thinkers and change agents. To that end, we are committed to dramatically increasing the amount of high-fidelity, authentic Montessori programs, not only in the U.S. but around the globe!
If you love children and have been looking for the right opportunity to grow, join our school community by applying below! 
About You
Experience working with children ages 0-6
Have a certified background check (CBR) or prefer if registered with ORO
Must have 1 of the following and the:

20 Early Childhood Education (ECE) Units OR 10 ECE + 6 months experience in a certified center OR +1 year working in a certified center OR Step 8 or higher in Oregon Registry

Valid negative TB test taken within last 12 months (prior to start date with Guidepost)
Ability to work well with other adults
Growth mindset and problem-solving approach
Familiarity with the Montessori approach to education is preferred but not required
NOTES:
5 openings.

Additional Salary Information: This position is a full-time role with great benefits, including health, dental, and vision insurance, a 401K, a competitive rate of pay, and a generous 75% tuition discount for up to two children at our school.

About Guidepost Montessori
We are a growing community of high-fidelity, authentic, neighborhood Montessori schools based in the US. We are a team of passionate and professional educators who care deeply about getting education right and for us, getting education right starts with a Montessori foundation from birth. We serve children from birth through upper elementary in communities across the country. Our schools are clean, safe, warm, welcoming, and brimming with talented guides and administrators dedicated to providing the highest quality learning environment to the children in our care.
BACK TO TOP
Powered By