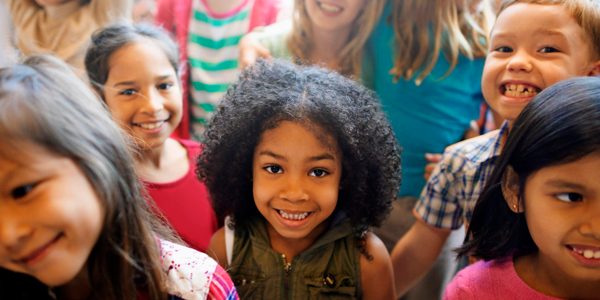 You are here
Job Seekers, Welcome to NAEYC Early Childhood Career Center
If you have questions or need assistance, contact NAEYC Career Center Customer Service at 888-491-8833 or click here to send an email.
Assistant Director of Education
La Escuelita Arcoiris
Assistant Director of Education
La Escuelita Arcoiris
Details
Posted:
June 9, 2021
Location:
Salary:
40,000
Type:
Full Time - Experienced
Categories:
Curriculum Development/Supervision, Teaching, 0-5, K-3
Preferred Education:
Masters

Are you bilingual in English and Spanish or have near-native fluency? Do you have a passion for fostering inclusive and diverse child-centered environments that celebrate Latin American culture through history, food, traditions, and storytelling? Are you able to utilize creative, artistic, flexible, and innovative approaches to education that focus on the outdoors and using the entire world as your classroom?
If so, La Escuelita Arcoiris is the place for you to consider working. La Escuelita Arcoiris Spanish Immersion Preschool in Pittsburgh, Pa. is hiring for an Assistant Director of Education to work alongside the current school Founder and Director of Education.  This role has an embedded development track as replacement to the current Director of Education after a set period of time to be determined based upon the candidate's experience.
The incoming Assistant Director of Education will assist the current Director of Education in all administrative duties and responsibilities that apply to overseeing the educational team. They will ensure that the educational values, philosophy and curriculum of the school are upheld on the day-to-day level in the classrooms, and in professional development training, workshops, and meetings. This position may also be a member of an educational team, leading a classroom and working directly with a group of children.
Fully bilingual Spanish-English.
Minimum of a Bachelor's degree in Early Childhood Education, Elementary Education, or a closely related field with a Master's Degree preferred.
Prior experience in an administrative position working with parents and educators required, with at least three years experience in an early childhood setting.
A familiarity with, or appreciation of, emergent and constructivist educational approaches and outdoor preschool is essential. The position requires strong management and supervisory skills, along with excellent interpersonal and communication skills.
Must have or be able to complete a PA Director's Credential Certificate via the Keystone Stars Program, maintain all Act 33 and 34 clearances, FBI fingerprinting, and be CPR certified.
The Assistant Director of Education will help supervise the educational staff, lead teachers and assistant teachers and guide them in their Professional Development. They will assist the current Director of Education with administrative and licensing duties, and assume responsibilities in the Director's absence. They will help lead monthly staff meetings, design curriculum workshops and in-service days. They will report to the Board, parent clients and other staff and stakeholders as necessary. They will be responsible for establishing systems to ensure the highest scores on the Infant-Toddler and Early Childhood Rating Scales and maintenance of a Star 4 standing in the Keystone Stars program.
NOTES:

Additional Salary Information: Plus paid vacation and optional participation in a group medical plan. Reviews are done annually by a committee of the board of directors. Pay raises are given in accordance with professional development and commitment.

About La Escuelita Arcoiris
La Escuelita Arcoiris, a Pittsburgh-based Spanish language immersion school, serves young people and their families through a culturally diverse, creative, child-focused learning environment that embraces the outdoors and a strong sense of diversity. Our vision is to provide pedagogical excellence through dynamic, child-centered learning programs using the principles and philosophy of Constructivist and Emergent Curriculum. By providing authentic and diverse educational and cultural experiences, La Escuelita Arcoiris is Pittsburgh's longest running high-quality early childhood language immersion program.
BACK TO TOP
Powered By