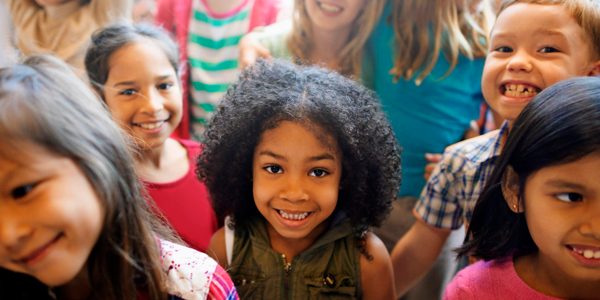 You are here
Job Seekers, Welcome to NAEYC Early Childhood Career Center
If you have questions or need assistance, contact NAEYC Career Center Customer Service at 888-491-8833 or click here to send an email.
Executive Director
Vermont Hills Family Life Center
Executive Director
Vermont Hills Family Life Center
Details
Posted:
June 8, 2021
Location:
Salary:
$85K
Type:
Full Time - Experienced
Categories:
Curriculum Development/Supervision, Other Management, Program Administration
Preferred Education:
Masters

Vermont Hills Family Life Center (VHFLC) has been providing essential, quality Childcare, Early Learning and School Age programs in the Portland, Oregon metro area in our licensed centers for over 40 years.  As a non-profit, our mission and values focus on providing all children in our community with safe, engaging early learning and development from infants to pre-k, and school age programs for k-5th.
Summary
VHFLC is currently seeking it's next Executive Director to continue our core mission while leading our non-profit to a new and innovative future in childcare and education.  The ideal candidate will be an experienced leader who can build positive, collaborative relationships with staff, trusting partnerships with the board of directors, as well as parents and clients.  Outgoing Executive Director (and the founder of the company), will go through a full training and pass-down period with her replacement before retiring.   
[Please submit a detailed resume & 2 reference letters. Resume should clearly show your qualifications and demonstrate your experience with the primary responsibilities.  Resumes will be reviewed regularly - applicants who meet qualifications will be sent a pre-screening questionnaire and the final candidates will be invited to interview around mid July.  Position start date will be dependent on candidate availability.] 
Primary Responsibilities
Planning, Development and Evaluation:  Collaborate with administrative staff to build programs supported by VHFLC's mission, objectives and financial capacity.  This includes equal focus on both ECE and After School programs.
Financial Management:  Develop and maintain funding sources.  Prepare annual budget,  FY projections, and other financial reporting to governmental agencies, Board of Directors and specific stake holders.
Regulatory and Licensing:  State licensing requirements for sites and staff and other regulatory requirements.
Board of Directors:  Report to and support the effective functioning of the Board of Directors, including recruiting and training board members.
Minimum Qualifications
Master's (prefered) or Bachelor's (required) degree in Early Childhood Education or related field.

Four to Six years of experience in the field with full time administration of child care centers.

Two to Four years experience preparing annual budgets, fiscal projections and business development.

Ability to manage financial operations of multi-site centers, including experience with real property leases and vendor contracts.

Understanding of the State regulatory environment.

Experience reporting to a Board of Directors or similar body.

Demonstrated experience with supporting staff development and training programs.
Benefits and Salary
Health and Dental

Vacation and Sick PTO

Cell Phone

Childcare Discount

Salary: $85k
About Vermont Hills Family Life Center
Vermont Hills Family Life Center (VHFLC) has been providing quality childcare and family support throughout the Portland Metropolitan area since 1979, catering to the Portland, Beaverton, Banks, and Hillsboro regions. At VHFLC, we enrich children's lives by providing Early Childhood Education (ECE), aftercare, and summer camp environments that are secure, accommodating of all developmental stages, and respectful of each child's unique ability to experience fun, wonder, and challenge. Our teachers meet on a weekly basis to create fun and well-rounded curriculum, focusing on character-building, critical thinking, and interpersonal skills. Activities also emphasize creative expression and physical health. VHFLC strengthens the child's entire support network by supplying positive role models in the form of our staff – who receive regular training in child development, learning, and play – and by offering parenting and early childhood education programs to the family and general public.
BACK TO TOP
Powered By