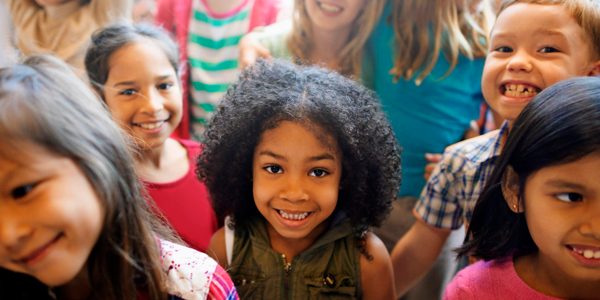 You are here
Job Seekers, Welcome to NAEYC Early Childhood Career Center
If you have questions or need assistance, contact NAEYC Career Center Customer Service at 888-491-8833 or click here to send an email.
Preschool Director
Suzuki School of Newton, Inc.
Preschool Director
Suzuki School of Newton, Inc.
Details
Posted:
June 8, 2021
Location:
Salary:
58,000-64,000
Type:
Full Time - Experienced
Category:
Teaching, 0-5
Required Education:
4 Year Degree

Suzuki School of Newton is searching for a Preschool Director as part of its senior management team for its integrated arts, full-day Preschool in Newton. This is a full time, 12 month position. The Preschool Director will be in charge of 4 classrooms, currently licensed for 40 students but with an application in place for expansion and a robust summer program including 8-weeks of themed weekly Adventures Camp. In addition, we hold a 5-day puppet camp and a two-week theatre camp for pre-K through 2nd graders.  This position is ideal for a creative and intelligent individual who will be overseeing a team of experienced early childhood educators and overseeing their classroom design. The Preschool Director is in charge of enrollment, marketing, fundraising, community building, and a vision for integrating Suzuki education and a STEAM curriculum.  A large number of resources for arts and music education are readily available as well as large classrooms, enthusiastic parents, and resources to inspire a creative environment for early childhood learning. 
Bachelors or advanced degree in Early Childhood Education, DEEC Director 2 certification. Thorough knowledge and understanding of early childhood growth, development and education; knowledge of Suzuki philosophy, Multiple Intelligences theory and techniques of the fine arts as developmentally appropriate for young children; knowledge of assessment tools and being a good team leader. Must have five years experience as a preschool director. Experience in elementary education a plus. Must love children, be flexible and organized, be an excellent communicator and listener, and have a vision for children in a creative learning environment; current first aid & CPR certification.
NOTES:

Additional Salary Information: Group Health, 403B Retirement Plan, Paid time off

About Suzuki School of Newton, Inc.
The Suzuki School of Newton (SSN), a non-profit organization, is comprised of two main programs: a community music school and the Suzuki Preschool. The music school was founded in 1986 with the mission to instill in children at an early age a love and respect for music which will enrich them throughout their lives. Based upon the pedagogy of Dr. Shinichi Suzuki, SSN's goal is to promote early childhood cultural, intellectual and character development through a proven music education program that integrates individual and group instrument instruction, music theory training, parent-child interaction and community performance experience. The teaching philosophy of Dr. Suzuki was designed to help children, through their development as musicians, to build self-respect, confidence and a capacity for self-discipline. One of the key components is to provide students at the earliest levels with performance opportunities, sharing the music of the school with the community through public concerts. Over the past 33 years, SSN has served over 2000 music students. Instrumental instruction spans a range of instruments: violin, viola, cello, flute, recorder, guitar, piano and harp. The Preschool w
...
as established in 2009 and has 40 students and a team of 10 teachers and specialists. Supported by the music school faculty and a very active board of directors, the arts and particularly music play an important role in the daily activities of the children. Since September 2019, the Staples-Craft-Wiswall farmstead in the heart of Waban Square of the City of Newton became the permanent home for the school.
Show more
Show less
BACK TO TOP
Powered By