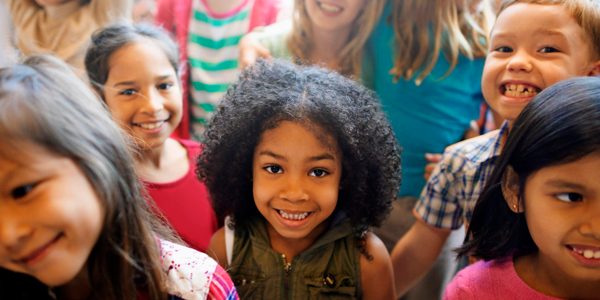 You are here
Job Seekers, Welcome to NAEYC Early Childhood Career Center
If you have questions or need assistance, contact NAEYC Career Center Customer Service at 888-491-8833 or click here to send an email.
Teacher
Loyola Marymount University
Teacher
Loyola Marymount University
Details
Posted:
June 4, 2021
Location:
Type:
Full Time - Entry Level
Category:
Teaching, 0-5
Preferred Education:
4 Year Degree

Provide for the health, safety and wellbeing of the young children enrolled in the Children's Center. Assist in the planning and implementation of a well-balanced program of age appropriate experiences and activities designed to meet the physical, emotional, social and intellectual needs of the children in his/her classroom. This person must be able to work well with others and be willing to fulfill their responsibilities in accordance with the Center's mission, goals and philosophy.
The Teacher will supervise children indoors and outdoors to ensure their safety and wellbeing, moving with children as they change location (maintenance of a clean and safe environment, staff lounge as well as classroom and schoolyards). Assist with the development and implementation of an anti-bias, emergent type curriculum which provides a safe, secure, and stimulating learning environment that meets the entirety of children's individual needs, including areas of social, emotional, cognitive, physical development, and creative expression. The Teacher will meet the maintenance needs of the individual child (i.e. feeding, diaper-changing, hand washing, nose blowing). Plan and provide snack/nutrition in accordance with the school's policy. Attend scheduled staff meetings and other center functions or activities. Becoming familiar with routine room paperwork (i.e. medical sheets, sign in sheets, activity sheets) and assist in completing monthly status reports in a timely manner. The Teacher will pass on information from parents to the lead teacher (e.g. medication, absences, general information), and referring parents to lead teacher as appropriate. Provide supportive assistance to new substitutes and volunteers, as well as other new staff. Flexible to meet program needs, including assisting teachers and children in other groups as needed. This position involves physical demands including: maintaining a physically healthy condition to be able to pick up children weighing up to 45 pounds as needed, and to play actively with them. Regularly required to sit, stand, walk, bend, stoop; occasionally run or crawl; speak clearly; see both near and far with depth perception; and hear at a conversation level.
Loyola Marymount University, a Carnegie classified R2 institution in the mainstream of American Catholic higher education, seeks outstanding applicants who value its mission and share its commitment to inclusive excellence, the education of the whole person, and the building of a just society. LMU is an equal opportunity employer committed to providing an environment free from discrimination and harassment as defined by federal, state and local law. We invite all persons in the full diversity of their being, life experiences, and beliefs to apply. Please read more about our commitments and our efforts at (https://resources.lmu.edu/officeofinterculturalaffairs/).
We offer a comprehensive benefits package and competitive salary. Interested candidates may apply at https://jobs.lmu.edu (reference #0190315).
We seek candidates who typically possess a Bachelor's degree in Early Childhood Education, Child Development or related field. Minimum of 12 units completed in Early Childhood Education or the equivalent (as stipulated by Department of Social Services State Licensing), including 3 units in Infant/Toddler if working with children under the age of 2. Minimum 1-2 years' work experience in a licensed Child Care Center or comparable group Child Care Program. Infant/Toddler experience preferred. Minimum 18 years of age. Some knowledge of developmentally appropriate practices and NAEYC Accreditation criteria helpful. Exemplary communication skills (both written and oral) and a demonstrated ability to understand and balance the needs of all of the center's primary clients: children, parents, teachers and the LMU community. Highly developed organizational and leadership skills. Interpersonal skills using tact, patience and courtesy; nurturing, supportive, compassionate, responsive and conscientious. Demonstrated computer competency and preferably knowledgeable of Photoshop/zoom browser systems.
Internal Number: 0190315
About Loyola Marymount University
Loyola Marymount University, a Carnegie classified R2 institution in the mainstream of American Catholic higher education, seeks qualified applicants who value its mission and share its commitment to inclusive excellence, the education of the whole person, and the building of a just society. LMU is an equal opportunity employer. Women, persons of color, LGBTQ and gender-nonconforming individuals, people living with disabilities, and others with diverse life experiences and beliefs are encouraged to apply. (Visit www.lmu.edu for more information.)
BACK TO TOP
Powered By