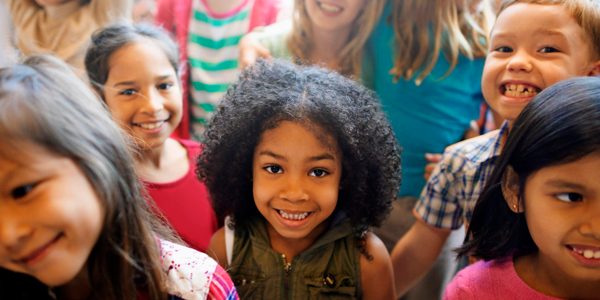 You are here
Job Seekers, Welcome to NAEYC Early Childhood Career Center
If you have questions or need assistance, contact NAEYC Career Center Customer Service at 888-491-8833 or click here to send an email.
Director
Senate Employee Child Care Center
Director
Senate Employee Child Care Center
Details
Posted:
May 28, 2021
Location:
Salary:
up to $90,000
Type:
Full Time - Experienced
Categories:
Curriculum Development/Supervision, Program Administration, Teaching, 0-5
Required Education:
4 Year Degree

Child Care Center Director:
This is a full-time Director position responsible for the administration, educational oversight, and fiscal management of a federal government-affiliated Child Care Center located near Union Station in Washington, D.C.  The Center provides full-time, year-round care to children ages 0-5. This position includes all aspects of planning and supervising the operations of the Center to ensure best practices throughout, including:
daily oversight of the educational program
compliance with all accreditation and regulatory requirements
management of the Center's budget and accounting system
human resource supervision
parent communication
marketing and enrollment
working with staff and outside contractors/vendors to maintain the Center's facilities
working with an elected Parent Board to ensure efficient and effective management of the Center's day-to-day operations and careful stewardship of its resources
This is a tremendous opportunity to join a well-respected, dynamic center in the heart of Washington, DC, with an exceptional faculty and an engaged parent population.
The ideal candidate will possess:
B.A. in Early Childhood Education required with a minimum of 24 credits of ECE or CD and 9 credits in Administration, Leadership or Management.

Masters' Degree in Early Childhood Education preferred.

A combination of infant, toddler and/or preschool teaching experience required.
5+ years of managerial and/or supervisory experience required.

Experience at an accredited and/or federal government Center strongly preferred.
In-depth knowledge of the latest developments in Early Childhood Education.
Familiarity with NAEYC accreditation standards.
Excellent computer skills, including MS Office Suite, QuickBooks, and Procare.
Strong Leadership and management skills, including the ability to supervise, train and work with staff of varying backgrounds with sensitive leadership, maturity and stability.
Exceptional organizational skills.
Ability to think and plan strategically.
Ability to manage a complex budget.
Strong written and oral communication skills.
NOTES:

Additional Salary Information: This is a salaried, overtime-exempt position. Compensation will be commensurate with experience. Excellent benefits package includes participation in the Federal Employees Health Benefit program and the Federal Employees Retirement System, as well as generous annual leave and paid federal holidays.

About Senate Employee Child Care Center
The SECCC is a registered not for profit 501(c)(3) organization and is governed by a Board of Directors, primarily parents who work for the U.S. Senate. It serves as a model for parents and employers interested in working together to solve their childcare concerns. The Center maintains a cooperative relationship with the Senate. This relationship gives parents responsibility and control, and relies on the Senate to provide critical support to ensure the Center's successful operation. Because the Center is nonprofit and parent-run, it is very much community oriented. The goal of this community of parents, professionals and children is to assure children daily exposure to a safe, nurturing, enriching, and age-appropriate environment. To assure we meet those goals, we use as our guidepost the guidelines provided by our accrediting body, the National Academy of Early Childhood Program, a division of the National Association for the Education of Young Children (NAEYC). The SECCC originally became accredited in 1989. We were the first center in Washington, D.C., to receive accreditation and we have maintained continuous accreditation since that time.
BACK TO TOP
Powered By