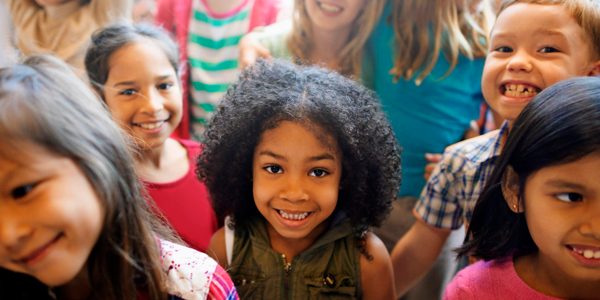 You are here
Job Seekers, Welcome to NAEYC Early Childhood Career Center
If you have questions or need assistance, contact NAEYC Career Center Customer Service at 888-491-8833 or click here to send an email.
Early Childhood Center Lead Teacher
The University of Alabama Early Learning Initiative
Early Childhood Center Lead Teacher
The University of Alabama Early Learning Initiative
Details
Posted:
May 27, 2021
Location:
Type:
Full Time - Experienced
Category:
Teaching, 0-5
Preferred Education:
Masters

The Teacher is responsible for developing curriculum and lesson plans, and presenting those lessons to their students, individually or in groups. Tracks the progress of students and creates reports to inform parents of the progress. The Teacher may work with graduate students and faculty to implement research projects or supervise interns and practica students.
Skills and Knowledge: Ability to teach in an early childhood classroom, deliver high-quality care for young children, and plan engaging learning activities. Proficiency following grant classroom requirements, using curriculum and assessment tools, and organizing confidential documents is required. Effective verbal and written communication skills. Ability to work with diverse populations. Experience designing and implementing culturally sensitive family engagement activities. Willingness to participate in the planning and implementation of research projects and professional development initiatives in line with the program's mission to be a model site.
Additional Department Summary: The Early Childhood Center Lead Teacher will develop and implement a model pre-kindergarten program for a group of children including: planning and implementing appropriate activities for children, working with faculty and undergraduate/graduate students in the College of Education, supervising interns, modeling teaching practices for early educators, supervising practica students, and working with families of young children. Teacher will work approximately 187 days per year: 180 days for classroom instruction and 7 days for professional development.

This position will be contingent on student enrollment, grant requirements, and funding.
Required Department Minimum Qualifications: Bachelor's degree in early childhood education, human development and family studies, or education and three (3) years of early childhood (birth to third grade) classroom experience.
Preferred Qualifications: Master's degree preferred in early childhood education, along with Alabama Class B or A Early Childhood Certification (Birth –3rd grade). Five or more years of early childhood teaching and management experience which includes work with birth through five-year-olds. Experience with developmentally appropriate, play-based curriculum, authentic assessment, and early childhood center oversight. Knowledge of NAEYC and/or Quality Stars experience preferred. CPR certification preferred. Training in Teaching Strategies GOLD and Conscious Discipline preferred.
NOTES:
2 openings.

Additional Salary Information: Pay Grade/Pay Range: 57 Monthly (exempt): - Minimum - $ 34424.04 Midpoint - $ 50252.76

Internal Number: 513215
About The University of Alabama Early Learning Initiative
Founded in 1831 as Alabama's first public college, The University of Alabama is dedicated to excellence in teaching, research, and service. The University of Alabama is located in a vibrant, energetic college community in the center of Tuscaloosa, Alabama. The 1,000 acres of tree-lined pathways and state-of-the-art facilities are a source of inspiration for students, faculty, and staff. The University of Alabama has consistently ranked among the nation's top 50 public universities by U.S. News & World Report for more than a decade. UA offers bachelor's, master's and doctoral degrees in more than 200 fields of study. The Early Learning Initiative at Gadsden is a model early childhood program operated by the University of Alabama College of Education, currently operating two pre-kindergarten classrooms. The ELI serves as a site for high-quality teaching, professional development, research, and family and community engagement.
BACK TO TOP
Powered By