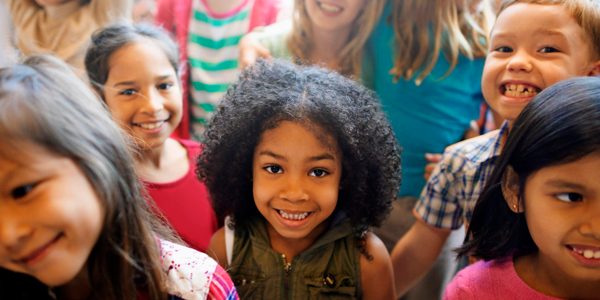 You are here
Job Seekers, Welcome to NAEYC Early Childhood Career Center
If you have questions or need assistance, contact NAEYC Career Center Customer Service at 888-491-8833 or click here to send an email.
Early Childhood Teacher
Rosemount Center
Early Childhood Teacher
Rosemount Center
Details
Posted:
May 25, 2021
Location:
Salary:
Open
Type:
Full Time - Entry Level
Category:
Teaching, 0-5
Required Education:
2 Year Degree

Duties and Responsibilities:
Implements Rosemount's curriculum - the "Creative Curriculum" – in the classroom and develops appropriate weekly lesson plans.
Conducts developmental screenings on all children within 45 days of enrollment.
Conducts quarterly developmental assessments using Teaching Strategies Gold
Provides activities to support families in their role as caregivers and educators.
Completes the Individual Child Profiles on a quarterly basis. Maintains working portfolio files on all children.
Administers medication to children when required (after proper training). Tracks administration of medication and follow-up in medication logs.
Ensures the health and safety of the children in the classroom and outdoors, including field trips.
Maintains equipment and materials by conducting daily classroom health and safety checklists; reports any damaged items to the Education Manager, and coordinates requests for the maintenance of materials and equipment in classrooms.
Understands and implements Head Start Performance Standards, NAEYC requirements, and DC Child Care Licensing requirements.
Conducts a minimum of two (2) home visits per year for each Head Start eligible child in the classroom.
Conducts a minimum of two (2) parent conferences per year for each child in the classroom.
Refers families to the appropriate resources at Rosemount as needed.
Encourages parent involvement in their child's development.
Attends at least 30 hours of trainings per school year.
Completes all USDA and attendance reports.
Requirements:
Minimum of AA or BA degree from an accredited college or university in early childhood education or related field.
One to two years experience working with infants/toddlers/preschool children preferred.
Able to problem solve, handle crises, and work with families and children of various cultures from low-income backgrounds.
Prompt, dependable, and good communication skills are essential.
Bi-lingual (English/Spanish) preferred but not necessary.
Note: The selected applicant must be legally eligible to work in the United States. Must successfully complete medical testing annually and initial background checks and drug test prior to employment.
NOTES:
3 openings.

Additional Salary Information: Salary commensurate with experience and education. This is a 12 month position with generous benefits - sick, annual, and holiday leave. Retirement, Health, Dental, Life Insurance.

About Rosemount Center
Rosemount Center's mission is to prepare children and families for the future by providing comprehensive early childhood education and family support programs in a dual language (Spanish/English), multicultural setting. Located in the Mount Pleasant neighborhood of the District of Columbia, Rosemount serves some 240 children and holds a waiting list of many families who are seeking the Center's services for its high-quality, dual language early childhood and parent support programs. Rosemount offers early childhood education in 17 classrooms at the Center for infant/toddler and preschool children and a home-based program for families in the District of Columbia. The home-based teachers visit the home weekly to provide educational and supportive services to parents with young children and pregnant mothers. Programs focusing on nutrition, health development, and parenting support both center-based and home-based programs. The majority of Rosemount's families live at or just above poverty-level and speak little English. The Center is accredited by the National Association for the Education of Young Children (NAEYC)and is recognized as a "High Quality" Center by the District of Columbia's Office of the State Superintendent of Education (OSSE).
BACK TO TOP
Powered By