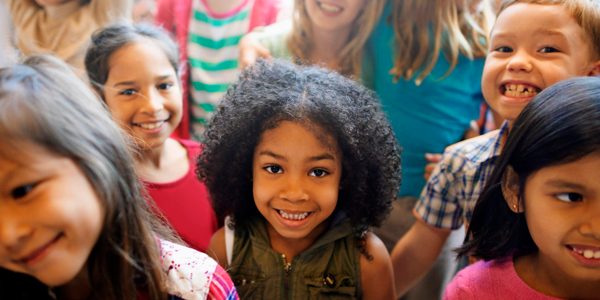 You are here
Job Seekers, Welcome to NAEYC Early Childhood Career Center
If you have questions or need assistance, contact NAEYC Career Center Customer Service at 888-491-8833 or click here to send an email.
Associate Teacher
Associated Students, Inc CSUDH
Associate Teacher
Associated Students, Inc CSUDH
Details
Posted:
May 24, 2021
Location:
Salary:
$15.94/hr
Type:
Full Time - Entry Level
Category:
Teaching, 0-5
Position Description
To support the mission of ASI and the mission and philosophy of the Children's Center, an Associate Teacher is a member of a collaborative teaching team working under the direction of the Lead Teacher and the supervision of the Program Director.  The primary focus of the Associate Teacher is to work with the classroom teaching staff in providing a healthy, safe, and age appropriate environment and program where young children (2 to 5 years of age) have the opportunity to develop social emotional, language, and cognitive skills.   
Description of Duties and Responsibilities
Monitors children and the physical environment at all times by sight and sound.   Enforce all safety rules of the program according to Title 22 and the Children's Center Policy and Procedure Manual.
Care and supervise children in the indoor and outdoor classrooms, and on campus walking excursions.
Observe children daily to support children's individual and group learning; and to plan, document, and use reflective practice in curriculum development for the classroom.
In collaboration with the classroom teaching team, provide responsive care to all children by adapting daily care routines and plans to the interest and needs of the individual child and the group. 
Use positive behavior techniques that help each child to develop self-awareness, self-regulation, caring, and empathy. 
In collaboration with the classroom teaching team, create developmentally appropriate indoor and outdoor classroom environments, which are intentional and engaging for the children and adults learning and development.  
Promote language development and literacy skills through storytelling, music, conversation, book reading, and pretend play. 
Demonstrate cultural competency and respect for children's background by incorporating the cultural, linguistic and familial values and beliefs into the classroom. 
In accordance with Title 22 and NAEYC Standards complete daily general cleaning tasks to maintain a clean and organized environment to support the health and safety of the children. 
Promote good hygiene through appropriate hand-washing and sanitation techniques according to Title 22 regulations, NAEYC standards, and the Children's Center Policy and Procedure Manual. 
Engage in conversation with the children during mealtimes, sitting and modeling family style eating and sound health and nutrition practices. 
Maintain punctuality with scheduled hours of work. 
Attend and participate in mandatory monthly staff meetings, weekly team meetings, trainings and other professional growth opportunities. 
Communicate and work effectively with other staff members.
Maintain ongoing, open communication with parents and caregivers to develop family partnerships.
Maintain confidentiality for children, families, and staff.
Perform other duties as assigned by Lead Teacher or Program Director. 
Minimum Qualifications
Age 18 or older.
High school diploma or GED
12 Early Childhood Education or Child Development units including core courses – (Child/Human Growth & Development, Child/Family Community or Child Family Relations, and Program/Curriculum)
Must successfully pass background check, fingerprinting and health screening (including negative TB test and verification of immunizations) prior to employment or initial presence in the facility
Current Associate Teacher Level Permit authorized by the CTC (preferred)
Current certification of Pediatric and Adult CPR and First Aid (preferred)
Physical Requirements
Regularly required to stand; walk; reach with hands and arms; climb; balance; stoop; kneel; visually scan environment to insure child safety indoors and outdoors; sit; and use hands. 
Daily set up of large motor equipment outdoors.
Use of office machines and facility equipment.
Ability to lift and carry up to 40 pounds. 
Skill Requirements
Must possess effective verbal, writing, and interpersonal communication skills.
Must be flexible to work in different classrooms with ethnically diverse and culturally pluralistic children, families, college students, and staff.
Enthusiastic about working with young children, 2 to 5 years old.
Conditions of Employment
Rate: $15.94/hr
Workweek Class: Non-Exempt
Work Schedule: Up to 40 hours per week
Comparable to State Classification: Early Childhood Associate Teacher
This position is employed by the Associated Students, Inc. and is subject to related personnel policies and procedures.  This position serves at will and does not receive tenure or permanency. In accordance with CSU policy, a background check (including a criminal records check) must be completed satisfactorily before any candidate can be offered a position with the ASI. Failure to satisfactorily complete the background check may affect the application status of applicants or continued employment of current ASI employees who apply for the position.
The Associated Students, Inc. is an Equal Opportunity, Title IX Employer.  In addition to meeting fully its obligations under federal and state law, Associated Students, Inc. is committed to creating a community in which a diverse population can live and work in an atmosphere of tolerance, civility and respect for the rights and sensibilities of each individual, without regard to economic status, ethnic background, political views, sexual orientation, or other personal characteristics or beliefs.
About Associated Students, Inc CSUDH
The Associated Students, Inc. (ASI) is a 501(c)3 not for profit corporation which serves as an auxiliary of the California State University, Dominguez Hills (CSUDH) with approximately 15,000 students. CSUDH is one of 23 campuses in the California State University system. The campus is an urban, comprehensive public university serving the extended South Bay area of the Los Angeles basin. The campus attracts students who represent the cultural and ethnic diversity of the area. As the student government organization, the ASI represents the concerns of the students. Through their membership representation on various University committees and groups, the ASI has a substantial influence on many important decisions. The ASI also provides programs and services to the student body. The ASI Children's Center is one of these programs offered by the ASI.
BACK TO TOP
Powered By