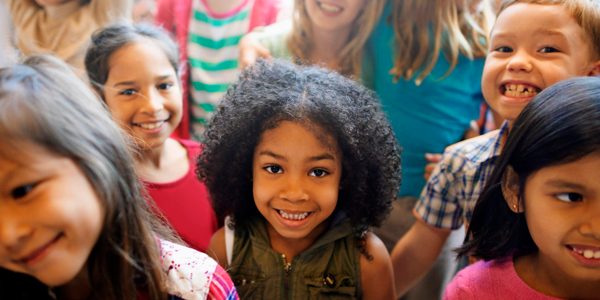 You are here
Job Seekers, Welcome to NAEYC Early Childhood Career Center
If you have questions or need assistance, contact NAEYC Career Center Customer Service at 888-491-8833 or click here to send an email.
Director - Executive Office on Early Learning - Hawaii
Inkinen Executive Search
Director - Executive Office on Early Learning - Hawaii
Inkinen Executive Search
Details
Posted:
May 22, 2021
Location:
Type:
Full Time - Experienced
Categories:
Other Management, Program Administration
Required Education:
4 Year Degree

Inkinen Executive Search is assisting The Executive Office on Early Learning (EOEL) with their search for a Director.
The Executive Office on Early Learning (EOEL), currently with a staff of 21, was established by the State of Hawaii in 2012 and is governed by the Early Learning Board (ELB). Through collaboration and partnerships, EOEL's mission is to establish a system that ensures a solid foundation of early childhood development and learning for Hawaii's young children (prenatal to age five), meaningful engagement and supports for their families, and a stable, competent, and supported early childhood workforce. The EOEL works across state departments, organizations, and sectors toward a comprehensive and integrated early childhood system for the state. 
EOEL seeks a strategic, compassionate, and adaptable leader who will serve as Director. Qualified candidates must have a demonstrated passion for early childhood development and learning, a proven record of inclusive, collaborative leadership, and a sensitivity to the history of Hawaii's early learning systems work. Remarkable interpersonal relationship-building and communication skills are highly desired. Understanding of complex systems, the legislative process, and the state and federal government are critical.  
The successful candidate will have senior-level management experience in one of the following:  early childhood education and development, social work, education, and/or related fields. Supervisory experience, a strong financial management background, and a bachelor's degree are required. Advanced degree preferred.  
Applications and nominations are being received by Inkinen Executive Search. To apply, please submit your resume with cover letter by June 21, 2021 to the Early Learning Board Search Subcommittee, c/o Inkinen Executive Search. For more information, please visit www.inkinen.com. 
About Inkinen Executive Search
Inkinen Executive Search (Inkinen) is a Hawaii-based, Native Hawaiian-owned executive search firm with national and global reach. Founded in 1992, Inkinen is Hawaii's premier executive search firm. In contrast to our competitors, our team focuses exclusively on identifying top leadership talent for Hawaii's best organizations.
More Jobs Like This
| | |
| --- | --- |
| Teacher | Carson, California |
| Associated Students, Inc CSUDH | 2 Weeks Ago |
| Associate Teacher | Carson, California |
| Associated Students, Inc CSUDH | 2 Weeks Ago |
BACK TO TOP
Powered By