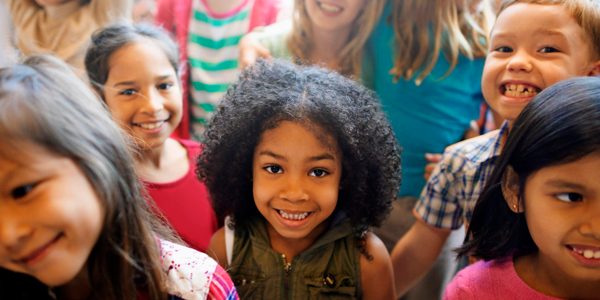 You are here
Job Seekers, Welcome to NAEYC Early Childhood Career Center
If you have questions or need assistance, contact NAEYC Career Center Customer Service at 888-491-8833 or click here to send an email.
Manager of Truckee River Child Development Center
Patagonia
Manager of Truckee River Child Development Center
Patagonia
Details
Posted:
May 19, 2021
Location:
Type:
Full Time - Experienced
Category:
Other Management
Job Title: Manager of Truckee River Child Development Center (TRCDC) * 
Reports To: Director of Global Family Services 
Location: Reno, NV 
As the Truckee River Child Development Center (TRCDC) Manager you will be responsible to ensure TRCDC delivers a high quality, developmentally appropriate program that fosters a sense of community and reflects the Company's core values and mission. You are responsible to lead the overall operations of TRCDC which includes administrative, financial and programmatic functions. In this role you are responsible for daily operations such as staffing patterns and maintaining full compliance with all relevant and applicable laws/requirements. You are responsible to inform short and long term strategic planning as it relates to enrollment projections, space planning and overall center growth.  You are responsible to inspire teachers to develop and maintain stimulating and developmentally appropriate environments for young children and facilitate collaborative relationships between parents and staff. 
What You'll Do:  
Model, maintain and communicate effectively about COVID health and safety protocols to keep the community consistently well informed and safe while the virus remains a threat. 

Recruit and retain a talented team through intentional hiring, orientation, on-going training, and supervising. 
Grow a professional learning community that instills a deep understanding of and commitment to the Company's program philosophy and classroom practices. 

Can effectively coach, connect, & guide team members through check-ins, individual feedback sessions, & in the moment.   

Ensure all classrooms provide stimulating environments, predictable yet flexible schedules and routines, and an age-appropriate curriculum that inspires child-initiated play, individualized learning and family engagement. 

Implement meaningful program-wide policies and effectively communicate with parents and staff to strengthen partnerships between home and school. 

Amplify anti-biased education by facilitating meaningful conversations and experiences with teachers, parents and children.   
Use technology to create effective administrative processes for routine recordkeeping, growth projections and on-going communications. 

Manage the annual budget and maintain accounting procedures. 

Accelerate business practices that promote data informed decisions, fiscal responsibility, and efficient processes which will require partnering with other departments. 

Ensure the child development center continually meets all rules and regulations set forth by Washoe County Child Care Services. 

Collaborate consistently with the other Program Managers and Child Development Leadership Team to create alignment across programs and within the Family Services department while also recognizing cultural diversity across programs. 
Who you are:  
Passionate: about early childhood development and saving our home planet 

Leader- act as a thought leader, build trusted relationships, influence decisions and drives urgency on critical priorities 
Multitasker- able to manage multiple priorities, meet deadlines. 

Organized – able to put plans together and keeping the team/project ahead of schedule 
Experience you bring:  
BA in Early Childhood Development or related field; MA preferred. 
3+ years of management and leadership experience. 

3+ years of a mix of infant, toddler and preschool experience. 

Strong leadership, supervisory and customer service skills and ability to develop/maintain strong relationships with staff and parents. 

Experience working with groups across difference in respectful and equitable ways.  

Exceptional organizational and communication skills. 

Demonstrated ability to lead staff on the implementation of developmentally appropriate practice using evidenced based strategies. 
Capacity to understand and manage financial duties. 

Literate in Word, Xcel, and Outlook; Procare and Educa preferred. 

Understanding of Learning Stories, Outdoor Classroom, Resources for Infant Educarers (RIE), and Pyramid Model 

Must meet director qualifications required by Washoe County. 
Physical Requirements 
Must be able to sit for extended periods of time. 

Ability to look at a computer screen for extended periods of time.  

Ability to maintain a composed and professional demeanor within a flexible and (at times noisy) work environment. 

Continually able to observe and respond to children's needs, emergencies and/or conflicts that might occur during the day (inside or outside environment). 

Continually able to lift 1-40 pounds from the floor to a waist high table. 
Continually able to kneel down to maintain eye contact at child's level. 

Continually able to sit on the floor to work with children. 

Continually be able to react to a child that is 20 to 30 feet away within 30 seconds. 

Continually able to carry a child (1 to 40 pounds), up to 50-100 feet. 

Continually able to respond to children's first aid needs (inside and outside) which may include cuts, bruises, blood/bodily fluids. 
Continually able to communicate clearly and calmly to children, parents and co-workers. 

Continually able to deal effectively with the stress involved in working closely with children, parents and co-workers. 

Continually able to do fine and medium hand manipulation.?? ? 
*Because of Patagonia's organizational structure this position is called a program manager, but in the early childhood world this position is referred to as a center director. 
General Summary 
Patagonia has been providing innovative on-site child care since 1983 and currently has three child development centers that demonstrate the highest quality early care and education.  
The guiding philosophies that reflect Patagonia's values, mission and culture are: 
Children, families, and teachers are the core of our community. 

All children learn and develop at a predictable yet highly individual pace. 
Teachers create clear yet flexible routines, stimulating environments and opportunities for intentional teaching. 

Risk taking and struggle build character and confidence. 

Children who play outdoors for long, uninterrupted periods of time develop strong connections with nature. 

Child initiated play and creative expression fosters ingenuity and enhances all areas of development. 
TRCDC opened in December 2016. Prior to COVID, the center operated four classrooms with 16 teachers and 45 children. In March 2020 when COVID hit, Patagonia required all non-essential employees to work remotely and close the childcare center. In October 2020, TRCDC reopened two classrooms with nine teachers and 15 children between the ages of 8 weeks to kindergarten. Over the next six months, the program is projected to grow to four classrooms with approximately 13 staff and 35 children.   
Infant/Toddler Program 
The infant/toddler program will be licensed to accommodate children 2 months to 2 years of age and is grounded in the Resources for Infant Educarers (RIE) philosophy. It is based on the knowledge that very young children will initiate activities and participate actively in their environment. All babies are given the freedom to explore and interact with other children. Time is provided for uninterrupted play within an environment that is physically safe, cognitively challenging and emotionally nurturing. 
Preschool Program 
The preschool program will serve children 2 years to kindergarten. Its curriculum seeks to maximize development in every area—social, physical, emotional and intellectual. We offer developmentally appropriate activities and environments that challenge, stimulate and encourage success. Both children and teachers initiate various activities around art, language development, science, drama, mathematics, music and social studies. Our approach fosters independence, creativity and self-esteem. 
Employee Conduct 
It is the responsibility of every employee to contribute to a positive work environment through cooperative and professional interactions with co-workers, customers, and vendors. 
Equal Employment Opportunity
All qualified applicants will receive consideration for employment without discrimination on the basis of race, color, religion, sex, sexual orientation, gender identity, national origin, protected veteran status, disability, or any other factors prohibited by law.
Internal Number: 6606
About Patagonia
We are in Business to Save the Home Planet. We aim to use the resources we have—our voice, our business and our community—to do something about our climate crisis. We're looking for highly motivated, unconventional thinkers to join our mission. If you love big challenges, taking action and want to help preserve the wild places where we play, see our open jobs.
BACK TO TOP
Powered By