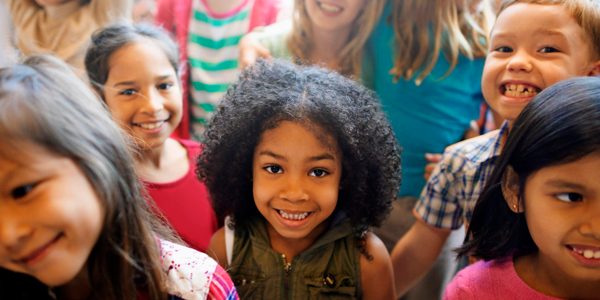 You are here
Job Seekers, Welcome to NAEYC Early Childhood Career Center
If you have questions or need assistance, contact NAEYC Career Center Customer Service at 888-491-8833 or click here to send an email.
FT Faculty (Program Coordinator), Early Childhood Education, Fall 2021
North Shore Community College
FT Faculty (Program Coordinator), Early Childhood Education, Fall 2021
North Shore Community College
Details
Posted:
May 3, 2021
Location:
Type:
Full Time - Experienced
Category:
Teaching, 0-5
Required Education:
Masters

Full-time Faculty, (Program Coordinator), Early Childhood Education
STEM and Education Division
MCCC/MTA Unit position
This is a full-time, tenure track, faculty position that includes coordination of the Early Childhood Education programs at North Shore Community College: Early Childhood Education Degree, Infant/Toddler Certificate, and Early Childhood Educator Certificate.
The successful candidate must have the ability to relate to a student population that is highly diverse in academic preparation, cultural, socioeconomic, and ethnic backgrounds as well as physical and learning abilities.
 DUTIES AND RESPONSIBILITIES:
Serve as the program coordinator for the Early Childhood Education Degree Infant/Toddler Certificate, and Early Childhood Educator Certificate to include, overseeing program planning and program review, the development of curriculum, and NAEYC (National Association for the Education of Young Children) accreditation, assisting the Dean in preparing the master schedule for program courses on a semesterly basis, acting as a liaison between child care and early childhood education centers and NSCC to coordinate and support student teaching placements, reviewing resumes and recommending adjunct faculty to teach available courses, and convening advisory committee meetings.
Teach up to four courses or twelve credits each semester in accordance with the collective bargaining agreement.
Lead and participate in the assessment of student learner outcomes at the course and program level.
Demonstrates an ability to teach and motivate in ways appropriate to the diverse learning styles of the community college student.
Provide academic advising for students.
Promotes the College's mission, goals, and objectives and performs all other duties as outlined in the collective bargaining agreement.\
Full time benefited employees at North Shore Community College are eligible for a comprehensive benefits package offered through the Commonwealth of Massachusetts. Click HERE for a highlight of these benefits.
STARTING DATE: September 1, 2021

North Shore Community College is an affirmative action/equal opportunity employer and does not discriminate on the basis of race, color, national origin, sex, disability, religion, age, veteran status, genetic information, gender identity or sexual orientation in its programs and activities as required by Title IX of the Educational Amendments of 1972, the Americans with Disabilities Act of 1990, Section 504 of the Rehabilitation Act of 1973, Title VII of the Civil Rights Act of 1964, and other applicable statutes and college policies. The College prohibits sexual harassment, including sexual violence. Inquiries or complaints concerning discrimination, harassment, retaliation or sexual violence shall be referred to the College's Affirmative Action and/or Title IX Coordinator, the Massachusetts Commission Against Discrimination, the Equal Employment Opportunities Commission or the United States Department of Education's Office for Civil Rights.

Application Instructions:
Please submit your resume and cover letter that addresses the required qualifications for the position, no later than May 16, 2021.  
To be considered for this position please upload the following documents to your account:
Resume
Cover Letter
A copy of your Unofficial Transcripts
Please address the following qualifications in the cover letter and resume.
An earned Master's degree in Early Childhood Education required; Doctorate, preferred, from an accredited college or university.
A minimum of five years in care and educational settings with children 0-6 years of age.
Knowledge of and experience with MA EEC (Early Education and Care) laws, regulations, and policies preferred.
College-level teaching experience required; community college teaching preferred.
Skill in measuring student learning outcomes and assessments, evaluating course efficacy, and improving student learning, required.
Experience in placement and supervision of student teaching interns preferred.
Knowledge of and experience with NAEYC accreditation preferred.
Successful experience interacting with culturally diverse populations
Face 2 Face, online, hybrid and or videoconferencing teaching experience preferred.
A commitment to and experience working with a diverse student body is also required.
Candidates will be required to pass a CORI/SORI and/or a National background check as a condition of employment.
NOTES:

Additional Salary Information: Anticipated salary is $45,771 - $50,000  per year plus fringe benefits.  Actual salary will be commensurate with education and experience in accordance with the MCCC/MTA collective bargaining agreement.

About North Shore Community College
North Shore Community College is a diverse, caring, inclusive community that inspires our students to become engaged citizens and to achieve their personal, academic, and career goals through accessible, affordable, rigorous educational opportunities that are aligned with our region's workforce needs and will prepare them for life in a changing world. NSCC is one of 15 Massachusetts community colleges, which serves the 26 cities and towns north of Boston. Since its founding in 1965, NSCC has grown from a single leased building to an urban campus in downtown Lynn and a suburban campus in Danvers, and from five to 80 academic programs of study. Nearly 50,000 students have graduated from NSCC. The college is accredited by the New England Commission of Higher Education (NECHE).
BACK TO TOP
Powered By