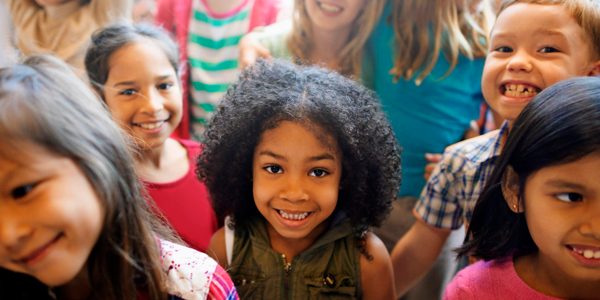 You are here
Job Seekers, Welcome to NAEYC Early Childhood Career Center
If you have questions or need assistance, contact NAEYC Career Center Customer Service at 888-491-8833 or click here to send an email.
NIM Assistant Project Director
Community Development Institute
NIM Assistant Project Director
Community Development Institute
Details
Posted:
May 3, 2021
Location:
Type:
Full Time - Experienced
Categories:
Other Management, Program Administration
Required Education:
4 Year Degree

Post Date: April 30, 2021
Closing Date: Open until filled
Community Development Institute:
CDI has served as the National Head Start Interim Management Contractor (NIM) since 2000. At the request of the Office of Head Start, we provide administration and oversight of the day-to-day Head Start (HS) and/or Early Head Start (EHS) services in communities where a local HS/EHS grantee is no longer able to do so.  To date, we have managed 243 interim programs across all federal regions. Our focus is on ensuring the health and safety of children, developing effective management systems and fiscal operations, and improving program quality.
General Summary of the Position:
This position assists the Project Director in implementing all aspects of the National Interim Management Contract (NIM) and serves as a back-up to the Project Director. The position works closely with the Project Director in developing effective systems providing day-to-day administrative oversight of interim program operations throughout all phases (pre-startup, start-up, operations, evaluation, monitoring, follow-up, transition, and post-transition).  Direct interaction and collaboration with, the Federal Office of Head Start, Regional Offices, senior program manager, lead site managers, site managers, senior leadership team and supporting teams occurs regularly. This position requires travel but will work from a home office when not traveling. 
In partnership with the Project Director, the Assistant Project Director provides guidance and support to all teams in their coordination of Interim Management activities. Tasks includes monitoring for accurate real-time data by program and across the NIM. Also, preparing communications and reports to Project Director and Office of Head Start. In collaboration with the Senior Program Manager, ensures quality program operations are carried out from Startup to Transition.  Contributes to the effective development, implementation, monitoring, analysis, evaluation, and innovation of internal NIM project systems of protocol.
This position works in collaboration with the leadership team and operations team in coordinating NIM meetings, trainings, retreats, etc.  This position also works in collaboration with the Project Director and leadership team in drafting policies and procedures in accordance with the National Head Start Program Performance Standards and other regulatory bodies.  This position is also assigned special projects.
This position requires flexible work hours ensuring accessibility during different time zones.  This position interfaces directly with the Federal Office of Head Start staff representing NIM at scheduled as well as impromptu touchpoints. This position supports the Project Director in providing timely responses and reports to the Office of Head Start.  In the absence of the Project Director, this position serves as the first point of contact.
This position requires the ability to travel 50% of the time if needed and at times with short notice.  The primary purpose of travel is to attend contract meetings at the Office of Head Start in Washington, DC, attend special events, monitor local program operations, support teams on the ground, and various training events.
Benefits: CDI offers a generous benefit package that includes medical, dental, paid time off, volunteer time off, parental leave, employer contributions to a simplified employee pension plan, professional development, tuition reimbursement and a robust culture that supports innovation, creativity, and open communication.
Compensation: The annual salary for this position is $115,000.
Please submit cover letter and resume to lgravelin@cditeam.org
Community Development Institute is an Equal Opportunity AA, M/F, Vet/Disability Employer and is committed to providing an inclusive and welcoming environment for staff.
Education and Experience Requirements:
A Bachelor's degree in a related field such as Public Administration, Human Services, Social Work, Public Health or Early Childhood Education, plus five years of experience in administration, management, and supervision.
Experience in Head Start program management and contract administration is preferred.
Previous federal contract work, courses and or experience in public administration, budgeting, personnel, and supervision is also preferred.
NOTES:
Telecommuting is allowed.

About Community Development Institute
At Community Development Institute, we're in the business of empowering lasting positive change - for people, organizations and communities. Rolling up our sleeves and taking on big challenges is second nature to us. For over four decades, we've worked with individuals and entities in the public and private sectors to train leaders, develop sustainable organizational systems and engage entire communities. We build capacity in leaders and organizations to strengthen services to young children around the world.
BACK TO TOP
Powered By