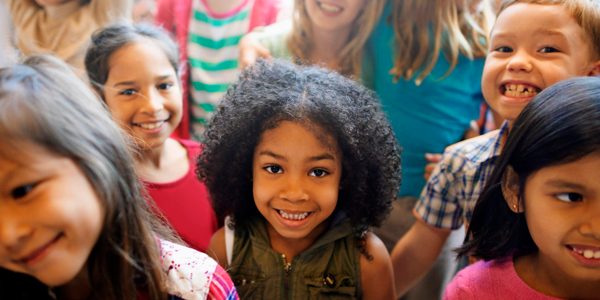 You are here
Job Seekers, Welcome to NAEYC Early Childhood Career Center
If you have questions or need assistance, contact NAEYC Career Center Customer Service at 888-491-8833 or click here to send an email.
Durham PreK Sr. Manager
Child Care Services Association
Durham PreK Sr. Manager
Child Care Services Association
Details
Posted:
April 29, 2021
Location:
Type:
Full Time - Experienced
Categories:
Curriculum Development/Supervision, Other Management, Program Administration
Required Education:
Masters

OFFICE LOCATION: Durham      
DIVISION:  Child Care Resource and Referral (CCRR)       
SERVICE AREA: Durham
DEPARTMENT:  CCRR                                              
CLASSIFICATION: Exempt
DIRECT SUPERVISOR: Sr. Vice President, Triangle Area Child Care Resource and Referral Services        
HOURS PER WEEK: 40
JOB SUMMARY:
The ideal candidate for this position will demonstrate a passion for children and a desire to work collaboratively to shape an innovative, equitable, locally funded early education initiative. The Durham PreK Sr. Manager will have a clear vision for shaping classroom environments that support the highest quality teaching and learning and give each student access to the resources they need to learn and thrive. The Durham PreK Sr. Manager supports the work of the Durham PreK's Governance Committee and its associated advisory committees with the goal of establishing a universal PreK system in Durham County. The Manager works with the Sr. Vice-President to establish and facilitate relationships with representatives of key constituencies in Durham County relevant to PreK. This position is a key leader for successful implementation of the Durham PreK project plan outlined in the management contract with Durham County Government.
DUTIES AND RESPONSIBILITIES:
Treats information on agency clients, employees and advisory committee members in a confidential manner;
Responsible for the overall development and management of the Durham PreK program in collaboration with the Sr. Vice-President and team leaders;
Supports management of Durham County PreK Partners collaboration and coordination of services, including all PreK Partners planning subcommittees, joint implementation meetings and gathering data from partners for reporting
Administrative lead in Durham PreK application online portal and supports the coordination of the Durham PreK family application, outreach, child selection, enrollment and family notifications;
Participates in planning and executing strategies for enhancing Durham PreK, including the Durham PreK website, public events, parent and community informational sessions, , and social media;
Leads agency relations with parents and families and early education contractors;
Facilitates internal and external communications between staff, early education center directors, teachers, community partners, public and private partners;
Works collaboratively with the Sr. Vice-President to facilitate and support the work of the Durham PreK's Governance Committee and supports relationships with community leaders and elected officials;
Coordinates and supports the work of various Durham PreK advisory subcommittees, in particular provides leadership for the program quality subcommittee of Governance
Coordinates the planning of Durham's PreK and Early Care Career Expo
Assists in the recruitment of Durham PreK "champions" from across the range of organizational sectors in Durham County;
Works with other members of CCSA's teams to ensure full integration of Durham PreK with at least the following CCSA teams:

the family support department to ensure family needs in relation to the project are addressed and a seamless system of reimbursement for children served and for teacher compensation support payments is established,
the technical assistance and professional development departments to maximize agency resources and to support Durham's early educators in meeting the highest quality indicators,
the finance department to assure adherence to budget and financial guidelines,
the professional development initiatives and the compensation initiatives divisions to connect eligible teachers and directors to resources, and
the research department to support program evaluation;
Collaborates with agency leadership, early learning community partners and contracted agencies in developing a work plan and also periodically refining it during implementation;
Oversees all sub-contractors for Durham PreK such as for parent and public engagement, evaluation, and fund development;
Manages Durham PreK program data
Completes and writes grant proposals and program reports and compiles and summarizes program data for Durham PreK reporting, grant-writing, and other needs from relevant departments and divisions;
Plans and leads internal and external events, including webinars and training events;
Participates on relevant workgroups/taskforces, attends hearings and other meetings as needed;
Supervises Durham PreK staff and interns
Other duties associated with the Durham PreK project as needed and/or assigned.
SPECIAL SKILLS:
Awareness of and desire to address long-standing inequities in opportunity and achievement in the education system;
Demonstrates cultural competence and commitment to incorporating racial and ethnic minority contributions in curriculum and diversifying learning opportunities for children;
Team player with the proven ability to build strong relationships at all levels of an organization, as well as external constituents;
Demonstrated ability to work independently in a fast-paced environment, simultaneously lead multiple projects and effectively prioritize time and tasks;
Ability to analyze complex situations and systems and respond appropriately;
Ability to identify issues as they arise and create effective solutions to address these problems;
Exceptional oral and written communications skills with internal and external clients;
Flexible, collaborative approach to the work;
High level of maturity and empathy and comfort with ambiguity.
EDUCATION AND EXPERIENCE REQUIREMENTS:
Master's Degree in early education, public policy, political science, social work, or related field and at least three years experience in progressively advancing leadership work
Experience leading early education initiatives, preferably with experience with public policy, advocacy, or community organizing
Comfort with researching, analyzing, and debriefing complex issues
Knowledge and understanding of Durham's early care and education community
Knowledge of key local, state and federal policy issues related to early childhood development and PreK
SPECIAL WORKING REQUIREMENTS:
An automobile at his/her disposal; a valid, non-suspended NC driver's license and a current automobile liability policy with continuous coverage. Reasonable accommodations may be made at agency's discretion.
Must be able to manipulate and operate office supplies and equipment. Occasionally required to lift up to 25 pounds. Reasonable accommodations may be made to enable individuals with disabilities to perform the essential responsibilities.
No substantiation or criminal conviction of child abuse or neglect.
May require need for flexible schedules, including occasional evening or weekend work.
SALARY RANGE: $52,060 to $78,090
TYPICAL HIRING RANGE: $52,060 to $59,869
Please note that both ranges reflect salaries for a full-time employee and must be adjusted for hours fewer than 40.
NOTES:

Additional Salary Information: SALARY RANGE:  $52,060 to $78,090 TYPICAL HIRING RANGE:  $52,060 to $59,869 Please note that both ranges reflect salaries for a full-time employee and must be adjusted for hours fewer than 40.

About Child Care Services Association
Child Care Services Association works to ensure affordable, accessible, high-quality child care for all children and families on a local, state and national levels. As a nonprofit organization and United Way member, we're proud to be an industry leader in early care and education systems.
BACK TO TOP
Powered By