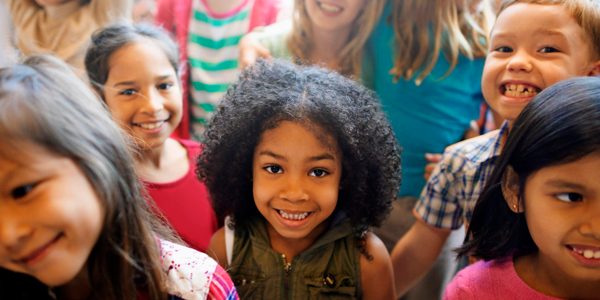 You are here
Job Seekers, Welcome to NAEYC Early Childhood Career Center
If you have questions or need assistance, contact NAEYC Career Center Customer Service at 888-491-8833 or click here to send an email.
Special Education Elementary School Teacher
Hillside - Stronger Futures Together
Special Education Elementary School Teacher
Hillside - Stronger Futures Together
Details
Posted:
April 28, 2021
Location:
Salary:
48,750 - 61,000 range
Type:
Full Time - Experienced
Category:
Teaching, 0-5
Required Education:
4 Year Degree

Special Education Teacher at our Rochester, NY Crestwood Campus location. This is a full time (40 hour) position with hours being between Monday-Friday between 8am – 4:30pm.
The Special Education Teacher is responsible for providing a success-oriented learning and/or skills-building experience for designated students. The candidate for this position must possess strong behavior management skills, as well as the ability to differentiate instruction in order to meet the needs of the youth that we serve. Candidates also must be able to work effectively as a member of the treatment team.
Essential functions of this job include, but are not limited to:
The Special Education Teacher demonstrates strong classroom/learning environment and management skills using boundaries and rules to promote students' self-management and responsibility, and is adept at behavior management and recognizing the need for prevention, intervention and problem-solving techniques
The person in this position is an adult role model for students and colleagues in all behaviors including communication, hygiene, and appearance, management of self, response to stress / challenges and in the demonstration of professional relationships with others.
As a member of an interdisciplinary team and child advocate, the Special Education Teacher demonstrates (on the job) a broad understanding of students' educational, social and personal challenges and capabilities, and also demonstrates a commitment to quality through the effective use of resources including and not limited to time, materials, technology and personnel.
Bachelor's degree is required; Master's degree is preferred.
NYS Certification in Special Education is required.
NOTES:

Additional Salary Information: Salary based on degree, certification and experience

Internal Number: 21051
About Hillside - Stronger Futures Together
Founded in 1837, Hillside is one of the oldest family and youth non-profit human services organizations in the United States. We provide support to youth, adults and families in need, wherever that support is needed: at home, in school, at work, in convenient community locations, or in residential campuses and group homes. In 2020, Hillside provided services in partnership with nearly 11,000 children and families in New York State and Maryland.
BACK TO TOP
Powered By