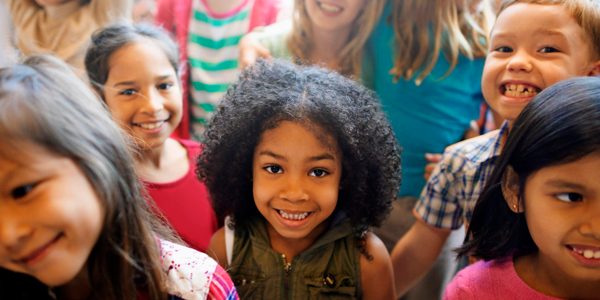 You are here
Job Seekers, Welcome to NAEYC Early Childhood Career Center
If you have questions or need assistance, contact NAEYC Career Center Customer Service at 888-491-8833 or click here to send an email.
Early Childhood Teacher
Ohio School for the Deaf
Early Childhood Teacher
Ohio School for the Deaf
Details
Posted:
May 3, 2021
Location:
Salary:
OEA deaf/blind teacher scale
Type:
Full Time - Experienced
Categories:
Teaching, 0-5, K-3
Required Education:
4 Year Degree

Purpose: Teach young students subject matter at a preschool/elementary level as assigned and support development of social, emotional, developmentally appropriate skills.
 
Instructs students in a well-managed and creative classroom based on research-based principles and student data:
Develops learning goals and lesson plans that are appropriate for students, align with content standard and students' Individual Education Plans (IEPs) and based on individual data;
Makes connections between previously learned content, present content and future content;
Creates and/or selects teaching materials, leaning activities, technology and other materials that are age appropriate, align with students' needs and support learning content;
Implements diversified learning strategies to meet the individual needs of students;
Promotes development of appropriate personal-social behavior through positive behavior intervention supports (PBIS), participates on preschool PBIS pilot team, classroom routines and consistent expectations;
Creates a climate that promotes equity and safety, including the physical environment;
Establishes and maintains professional rapport with students, drawing from knowledge about individual student's background and learning styles;
Checks for student understanding periodically during instruction, adjusting instruction and providing clear, substantive feedback to students.
 Assesses and monitors student progress:
Creates or uses multiple evaluation strategies within the classroom and during formal assessment periods to determine progress toward the learning standards;
Implements and collects data on individual behavior intervention plans;
Analyzes data from multiple sources to determine students' strengths and needs, designs learning opportunities, evaluates success of strategies and plans interventions;
Completes grade cards and progress reports each quarter and at interim periods as necessary;
Conducts statewide and district wide testing as necessary.
Uses effective collaboration strategies with colleagues, parents, and LEA representatives:
Uses multiple, dependable and positive communication approaches to build rapport with others and to support student learning;
Prepares IEPs that align with State requirements and share drafts with parents and LEAs ahead of time;
Collaborates with specialists and after school staff to promote consistent application of appropriate strategies;
Conducts parent-teacher conferences in face to face or video/phone conferences that results to promote learning;
Conducts home visits as needed throughout the school year.
Supports the mission of the Early Learning Center:
Enhances public relations;
Stays current of best practices, new requirements, content areas and research in deaf education/education through professional development;
Participates in extra-curricular activities;
Makes required reports to legal authorities;
Attends faculty meetings, school committee meeting and professional development activities;
Participates in own development through application of principles of Ohio's teacher evaluation system;
Maintains required records and completes required forms;
Reports unsafe situations immediately;
Assures the careful supervision of students in classrooms, playgrounds, school grounds, hallways and on field trips;
Works collaboratively with members of team to ensure the success of the Early Learning Center.
BA: in related field; preferred MA - concentration at grade level or subject areas may be required.
Preferred early learning childhood experience and/or special education knowledge (multiple disabilities).
Must maintain Ohio teaching licensure for grade level, subject area or special class assignment.
May be required to seek van certification.
Must demonstrate advanced level on the Sign Language Proficiency Interview (SLPI) within one year of hire, intermediate level minimum for hiring.
NOTES:

Additional Salary Information: https://das.ohio.gov/for-State-Employees/Orientation-and-Onboarding

Internal Number: 20010661
About Ohio School for the Deaf
At the Ohio School for the Deaf - Alice Cogswell Center (ACC) and Early Learning Center (ELC), we follow a child centered approach. At the ELC, we serve children ages 3-5 with hearing loss, and students with visual impairments. Each child has a unique personality and their own strengths. We respect and encourage each child on their path to learn and grow socially, emotionally, physically and educationally. We believe children grow and develop best when given hands on activities where they can explore and try new things with support and encouragement along the way. We provide the opportunity for children to try a variety of learning experiences throughout the day: fine and gross motor, art, language and literacy, math, and other large and small group activities where we practice valuable communication skills. In all of these areas, we strive to build strong values in our children, self-esteem and respect and caring for others. At the Alice Cogswell Center (ACC), we serve students with hearing loss ages six weeks through three years old. We do so in a language rich environment focusing on American Sign Language. Our staff is experienced with using and supporting students in
...
their use of hearing aids and cochlear implants. Daily lesson plans and units are developed in conjunction with the site coordinator, a teacher of the deaf/hard of hearing. These lessons focus on language development and fostering increasing independence and confidence.
Show more
Show less
BACK TO TOP
Powered By