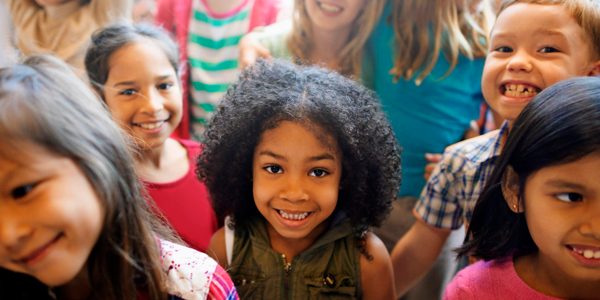 You are here
Job Seekers, Welcome to NAEYC Early Childhood Career Center
If you have questions or need assistance, contact NAEYC Career Center Customer Service at 888-491-8833 or click here to send an email.
Director, Child Care Scholarship
Child Care Services Association
Director, Child Care Scholarship
Child Care Services Association
Details
Posted:
April 27, 2021
Location:
Type:
Full Time - Experienced
Categories:
Other, Program Administration, Researcher
Required Education:
Masters

JOB DESCRIPTION
| | |
| --- | --- |
| JOB TITLE:  Director, Child Care Scholarship | OFFICE LOCATION: Durham |
| DIVISION:    Child Care Resource & Referral | SERVICE AREA: CCR&R Region 12 |
| DEPARTMENT:  Family Support | CLASSIFICATION: Exempt |
| DIRECT SUPERVISOR: Sr. VP, Triangle CCR&R | HOURS PER WEEK: 40 |
JOB SUMMARY:  Provide oversight and leadership for CCSA's Child Care Scholarship program. Manage the day-to-day operations of the Program, including the supervision of Scholarship staff and the facilitation of relationships with partner agencies and funders. Ensure that quality services are provided when, where and how families need them, including the provision of services in multiple languages, based on community need. 
DUTIES AND RESPONSIBILITIES:
Treat information on CCSA clients, employees, or Board members in a confidential manner.
Supervise a team of child care Scholarship staff members. Includes the recruitment, hiring, training and evaluation (and termination if necessary) of staff.
Establish quality assurance standards for data entry, written materials, outreach materials, counseling and customer service, presentations, etc. Monitor achievement of those standards, provide staff training, and implement evaluation processes, accordingly. Develop and maintain manuals to guide program work.
Ensure that appropriate Scholarship program and funder guidelines are followed, including eligibility determination, and appropriate prioritization of specified populations or geographic target zones.
Support the Senior Manager for Data and Provider Relations in the recruitment of qualifying child care programs, development of and provider adherence to licensing and compliance policies, maintenance of current reimbursement rates, and updates to the Scholarship database to accommodate changes to provider records and/or funding streams.
Analyze program needs and facilitate the integration of data into program planning activities.
In collaboration with the Senior Manager for Data and Provider Relations, oversee the Scholarship program's database management system and ensure the integrity of data in the Scholarship database.
Project scholarship spending levels monthly through analysis of expenditure reports and assessment of program conditions and operational landscape.
Monitor caseload and develop/manage departmental plans to meet caseload goals, including plans for rolling out new Scholarship awards in response to projected spending levels and goals.
Oversee maintenance of waiting lists and implementation of waiting list policies, including categorization, ranking, and selection of children and families by eligibility criteria and priority.
Advise community agencies on the implementation and improvement of child care financial assistance programs.
Collaborate and ensure appropriate sharing of information with all relevant service delivery partners in a proactive manner, including NC Pre-K, Durham PreK, Early Head Start, Head Start, DPS, Departments of Social Services, etc.
Write and complete grant proposals and all necessary program reports for child care scholarship programs.
Develop and manage departmental budgets, complete all required budget reports and seek additional funding sources, in conjunction with the Vice-President of Triangle Child Care Resource & Referral Services.
Respond to partner and community requests for data and information on CCSA Scholarship program services as well as child, family, provider, and community needs and options related to child care financial assistance.
Develop and implement systems, strategies, and processes to achieve departmental goals and track and measure outcomes.
Ensure preparedness for external audits and monitoring visits.
Track changing community needs, new developments in service-delivery models and best practices, and opportunities to develop new partnerships. Reshape services in response to these changes/opportunities in collaboration with community partners and service agencies, as possible.
Work collaboratively as part of Family Support leadership team to align, coordinate and integrate efforts and to facilitate connections between the work of the staff within the Family Support Department, the CCR&R Division and the larger agency.
Serve as agency and department representative during meetings and on committees and cultivate relationships with community agencies, stakeholders and funders. Present information in appropriate forums including local, state, and national conferences.
Perform other tasks as assigned by agency leadership.
SPECIAL SKILLS:
Effective oral, written and interpersonal communication skills with internal and external clients
Knowledge of complex financial assistance or subsidy programs that provide support for working families
Computer experience; knowledge of or demonstrated ability to learn database programs; proficient in Excel, Word, PowerPoint and online research
Attention to detail with ability to handle large volume of administrative work accurately and efficiently
Ability to manage multiple projects and goals
Ability to supervise staff
EDUCATION AND EXPERIENCE REQUIREMENTS:
A Master's degree in Early Childhood, Child Development, Social Work or Public Administration or a related field and six years' nonprofit experience, including three years' experience working with families or families and children and three years' experience managing budgets goal-focused programs and providing staff supervision.
SPECIAL WORKING REQUIREMENTS:
An automobile at his/her disposal; a valid, non-suspended NC driver's license and a current automobile liability policy with continuous coverage. Reasonable accommodations may be made at agency's discretion.
Must be able to manipulate and operate office supplies and equipment. Occasionally required to lift up to 25 pounds. Reasonable accommodations may be made to enable individuals with disabilities to perform the essential responsibilities
No substantiation or criminal conviction of child abuse or neglect
May require need for flexible schedules, including occasional evening and weekend work
Requires local and regional travel on a regular basis; some statewide and national travel
May work in shared space
SALARY RANGE: $57,266 to $85,900
SALARY HIRING RANGE: $57,266 to $65,856
Please submit resumes to Hr@childcareservices.org
About Child Care Services Association
Child Care Services Association works to ensure affordable, accessible, high-quality child care for all children and families on a local, state and national levels. As a nonprofit organization and United Way member, we're proud to be an industry leader in early care and education systems.
BACK TO TOP
Powered By