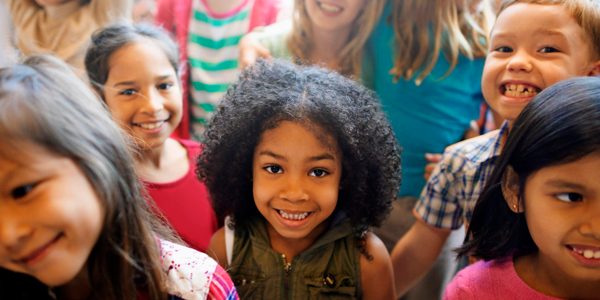 You are here
Job Seekers, Welcome to NAEYC Early Childhood Career Center
If you have questions or need assistance, contact NAEYC Career Center Customer Service at 888-491-8833 or click here to send an email.
Lead Teacher-preschool/2s/3s
TLC Enterprises, Inc.
Lead Teacher-preschool/2s/3s
TLC Enterprises, Inc.
Details
Posted:
April 21, 2021
Location:
Type:
Full Time - Experienced
Category:
Teaching, 0-5
Preferred Education:
Some College

Our active center is a great place to be a part of the family. Located on the south side of Indianapolis, we specialize in care for children from infants through our after-school program. 
In discovery and play, and our interaction and instruction, we strive for each child to feel accepted, safe and nurtured at every stage and every age. Our curriculum is with Frogstreet and our teaching is through play & STEM to provide an inclusive program that encourages optimal development in children. We relish caring for families as they are, guiding children to grow rich in character and showing genuine interest in each child uniquely.
Two positions are available for our younger children - 2s and 3s. Join our family!
Essential Tasks and Responsibilities of Lead Teachers:
Planning and implementing developmentally and age-appropriate classroom and center-based activities.
Creating weekly lesson plans.
Demonstrating the ability to manage the classroom and following the established curriculum while allowing plenty of time for active indoor/outdoor play.
Maintaining a healthy and safe environment both indoors and out.
Actively working with children at a child's eye level.
Showing sensitivity to children's individual needs.
Moving quickly to interfere in all potential situations.
Communicating with families in a caring and professional manner.
Sharing regular communication with parents about their child's progress.
Helping each child to know, accept and appreciate him/herself as an individual.
Being dependable and timely.
Maintaining classroom area (including housekeeping).
Working as a team with other teachers and staff.
Requirements include:
Submit criminal history affidavit
Successful completion of CPR, basic first aid & demonstrate knowledge of universal precautions
Negative TB test and a drug test
Successful candidates will have at least one year of experience in a childcare setting, knowledge of Paths to QUALITY, and a minimum of one of the following:
Educational requirements include one of the following:
A current CDA Credential
BA or BS in early childhood education from an accredited college or university
BA or BS degree from an accredited college or university which also includes: 15 credit hours in college level courses relating to the needs, skills, development, or teaching methods of children ages 6 and younger
Associate's degree in early childhood education from an accredited college or university
NOTES:
2 openings.

Additional Salary Information: $125 signing bonus

Internal Number: LT-0023
About TLC Enterprises, Inc.
Our mission is to serve our children and families with excellence in a Christian environment and for each child to grow into all they can be as individuals with strong social, physical, emotional, and cognitive development and learning.
BACK TO TOP
Powered By