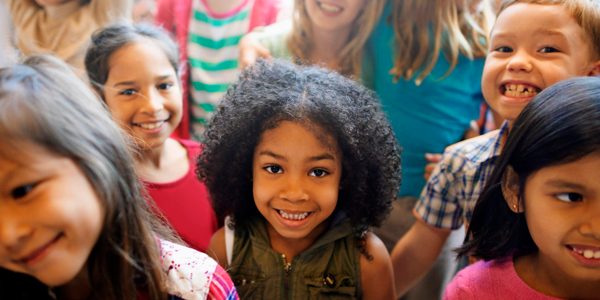 You are here
Job Seekers, Welcome to NAEYC Early Childhood Career Center
If you have questions or need assistance, contact NAEYC Career Center Customer Service at 888-491-8833 or click here to send an email.
Lead Teachers-Preschool/Pre-K/Toddlers
The Goddard School
Lead Teachers-Preschool/Pre-K/Toddlers
The Goddard School
Details
Posted:
April 21, 2021
Location:
Type:
Full Time - Experienced
Category:
Teaching, 0-5
Preferred Education:
4 Year Degree

#ReadyToHire
The Goddard School, a *NAEYC accredited* early childhood education center, located in Skokie, IL is currently seeking qualified Lead Teachers in their programs.
Voted the *_North Shore's Best_* in 2020, The Goddard School of Skokie is a renowned program with a play-based foundation that continues to set the standard for excellence. The focus of the program is to use the latest enrichment programs and research-based assessments in early childhood education to provide a life-long love of learning. We know that our teachers are what makes our program come to life and that is why we hire loving and dedicated professionals who understand each child's needs. Our highly qualified childhood educators are provided creative liberties to create unique lesson plans that are brought to life in a fun and imaginative way.
We are seeking patient and energetic individuals who have a degree in a child related field PLUS one to two years' work experience in early childhood education, including experience in lesson planning, classroom management, and a profound awareness of the needs of our young learners. The ideal candidates will be educators with a nurturing spirit who are committed to supporting all aspects of child growth and development.
*Daily Responsibilities:*
· Developing innovative and engaging lesson plans that abide by Goddard standards
· Meeting the individual's needs of the children
· Effectively and professionally communicating to Parents and fellow staff members
· Participating in staff meetings and training events
· Lead and set tone for a developmentally appropriate classroom environment.
· Interacting with the children to support play, exploration, and learning
· Presenting expectations that are appropriate to the child's age and developmental level
· Planning and implementing activities that develop self-esteem, intellectual stimulation, and social skills
· Building teamwork
· Using computer-based and written assessment tools
· Committing to continuing education and staying current on the latest early childhood practices
Lead Teachers are responsible for ensuring compliance with Goddard's industry-leading Quality Assurance standards. Lead Teachers write and implement their own lesson plans based on Goddard Developmental Guidelines and monthly school themes. Most importantly, they create a positive learning environment in their classroom where children develop a lifelong love of learning.
*Minimum Lead Teacher Qualifications:*
· Associate's or Bachelor's degree preferred in Early Childhood Education or related field
· At least two years of prior classroom experience in a classroom
· Demonstrated knowledge of developmentally appropriate practices
· Strong written and communication skills
Please attach complete resume with salary requirements along with the preferred position when applying.
NOTES:
4 openings.

Additional Salary Information: The Goddard School offers competitive compensation depending on credentials plus health benefits, Simple IRA, tuition reimbursement, paid time off, paid holidays including a winter break in a beautiful, state of the art work environment.

About The Goddard School
Our programs span from 6 weeks to 6 years of age (Infant through Jr. Kindergarten; part time or full time after 15 months). While there are many options out there, The Goddard School has many incredible differentiators. Every unit in our school is led by a lead teacher with a four year degree. Our staff are educators and the very best in the industry. We have an internal team of Quality Assurance inspectors that conduct unannounced visits to assure we are consistently meeting Goddard's high health, safety, and education standards. Our low ratio and non-crib sharing at the infant age is a big differentiator. In addition, we have two separate infant rooms. Infant I is for 6 weeks to 9 months. Infant II is for 9 months to 15 months. For children on the food program, we offer an organic and local food program. We have an incredible school with an indoor gym with a rock wall and over 10,000 SF of private and secure outdoor play space. We are a year round open enrollment school, so new families can start at any time, based on availability. We have many incredibly happy families in our school and would love to have you come by for a tour! We are the on-site owners focused on b
...
ringing the very best early childhood education experience to the North Shore. Our School Highlights Include: • F.L.EX. LEARNING PROGRAM - putting your child at the center of our approach - encourages your child's lifelong love of learning • Qualified Educational Professionals – Every classroom has at least one lead teacher with a 4-year degree • Organic and non-GMO food program (breakfast, lunch & two snacks) • Indoor gym with rock climbing wall • 10,000 SF+ private and secure outdoor play space – Separate playgrounds for Infant/Toddlers and Preschool/Pre-K • Music & Movement Programs, Yoga and BASE Fitness • Handwriting without Tears, Reading & Manners programs • Language Arts including our partnership with Language Stars for Spanish classes. • Performing Arts enrichment program for our Preschool, Pre-K and Junior Kindergarten classrooms • School wide green programs – composting and recycling • Eco-friendly school wide programs, Green Lawn care management program – safe play for your children! • Dedicated parent parking lot for drop off and pick up • AdvancED Corporation Accreditation - our children are prepared for success!
Show more
Show less
BACK TO TOP
Powered By