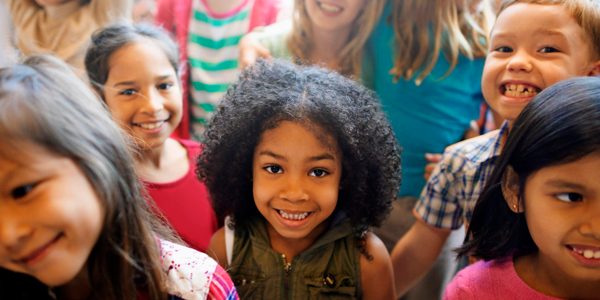 You are here
Job Seekers, Welcome to NAEYC Early Childhood Career Center
If you have questions or need assistance, contact NAEYC Career Center Customer Service at 888-491-8833 or click here to send an email.
Assistant Director of Garrett's Way Early Learning Center
Garrett Williamson
Assistant Director of Garrett's Way Early Learning Center
Garrett Williamson
Details
Posted:
April 15, 2021
Location:
Newtown Square, Pennsylvania
Salary:
$36,000-$40,000
Type:
Full Time - Experienced
Categories:
Curriculum Development/Supervision, Program Administration
Required Education:
4 Year Degree

Position: Child Care Assistant Director
Primary Role:  To further the mission of Garrett Williamson by working with the Child Care Director to: inspire a team of Early Childhood Professionals and participating in center management through hands-on leadership opportunities and partnering with families to create high-quality learning experiences for their children
Immediate Supervisor:   Child Care Director
Essential Job Functions:
Collaborate with Child Care Director and implement strategies to maintain the day-to-day operations of the center
Work with Child Care Director to meet and maintain Pennsylvania Department of Human Services state licensing requirements and Keystone Stars Accreditation standards for child care settings
Establish positive relationships and communications with parents from the time of the initial center tour to create high-quality learning experiences for each individual child
Build a team and lead staff in continuation of developmentally appropriate practices with children
Assume Child Care Director's responsibilities in the Director's absence
Fulfill all record keeping responsibilities with regard to student files and any other record keeping under the purview of Assistant Director
Teach in classrooms as needed
Maintain positive working relationships with staff members
Required Skills, Experience and Professional Development:
BA or BS in Early Childhood Education or related Human Services field
Proficiency in computer skills and related word processing, data management, and computer software
Attend preapproved professional development
Strong verbal and written communication skills
Excellent customer service skills
Strong organizational skills
Ability to respond well to unusual or crisis situations
Other Job Duties:
Coordinate outreach programs for families in need
Set and follow through on short and long term goals
Assist in developing and following an annual budget
Attend and participates in staff meetings, center events and parent-teacher conferences as needed
All other duties as assigned
Physical Requirements: This position requires the ability to lift 40 pounds, listen to others, observe others' actions and take corrective actions when necessary, read text and information; comprehend instructions and manuals. It also requires the physical ability to move about the property in various environmental conditions.
NOTES:

Additional Salary Information: Excellent benefits

About Garrett Williamson
Garrett Williamson is the community the land built. We engage ALL children with unique educational and recreational programs, provide families with above and beyond support, and foster loving connections within our community.
BACK TO TOP
Powered By