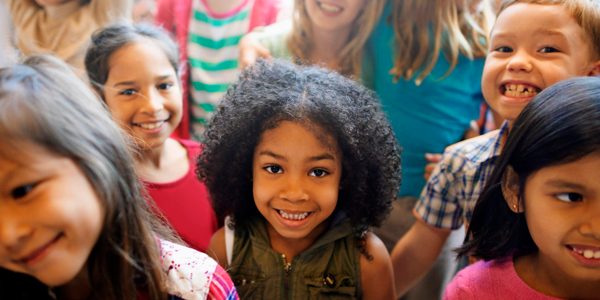 You are here
Job Seekers, Welcome to NAEYC Early Childhood Career Center
If you have questions or need assistance, contact NAEYC Career Center Customer Service at 888-491-8833 or click here to send an email.
Assistant Teacher - Infants
Little People's Learning Center
Assistant Teacher - Infants
Little People's Learning Center
Details
Posted:
April 14, 2021
Location:
Yellowstone National Park, Wyoming
Salary:
$12/hour
Type:
Full Time - Entry Level
Category:
Teaching, 0-5
Preferred Education:
Some College

WORK SCHEDULE: Short term and 1 year contracts available depending on experience and interest, 40 hours/week
POSITION OBJECTIVE
To assist in providing the best care in all areas of child development for children in Little People's Learning Center, including providing a nurturing environment, stimulating physical, emotional, intellectual and social growth, and helping children to explore their interests, develop independence, build self-esteem and learn how to get along with others. This position would focus on our infant classroom (0-18 months), but would work with all age groups. 
DUTIES AND RESPONSIBILITIES
Assist with developing and implementing age appropriate curriculum, and provide for a clean, comfortable, happy and healthy learning environment

Effectively supervise and interact with children throughout the day to ensure safety and security

Have and maintain a thorough knowledge and understanding of all childcare and Center policies, procedures, as well as regulatory and licensing requirements

Work effectively with other staff in a team setting, and attend monthly staff meetings

Attend to cleaning duties and general set-up and clearing of supplies and equipment both inside the Center and outdoors

Assist with diapers and help encourage toilet training

Communicate with parents about children's daily and long-term needs and developmental milestones

Undertake specific training as required by the Center and the State, including a current CPR and First Aid certification
BENEFITS
Paid sick leave (as accrued) and paid vacation (can be taken after 6 months)

Compensation for 16 training hours and $150 in mileage and registration for employee training

Employer contributed HSA or equivalent health care assistance
To apply, please submit a resume, cover letter, and list of 3 professional references to the email below. 
MINIMUM QUALIFICATIONS
Ability to pass a TB risk assessment, a background check and central registry checks

At least 18 years old

Ability to lift and transport children up to the age of 5

A strong work ethic and team mentality
PREFERRED QUALIFICATIONS
Previous experience supervising children

Demonstrated ability to handle loud and/or high stress situations calmly
NOTES:

Additional Salary Information: Performance based raises available.

About Little People's Learning Center
Located 5 miles inside Yellowstone National Park's North Entrance, in Mammoth Hot Springs. Little People's provides optimal, year round early childhood experiences to children ages 6 weeks - 10 years. Abundant with wildlife, breathtaking scenery, and an endlessly supportive community, Little People's Learning Center is truly a special place to grow up!
BACK TO TOP
Powered By