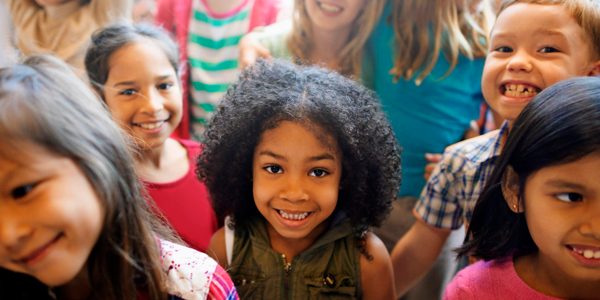 You are here
Job Seekers, Welcome to NAEYC Early Childhood Career Center
If you have questions or need assistance, contact NAEYC Career Center Customer Service at 888-491-8833 or click here to send an email.
Early Child Care and Education Manager
City of Madison
Early Child Care and Education Manager
City of Madison
Details
Posted:
April 14, 2021
Location:
Salary:
$86,086.78 - $103,636.26
Type:
Full Time - Experienced
Category:
Other
Required Education:
4 Year Degree

*************************************************************************************
Candidates must apply through the Government Jobs site and submit supplemental questions.  Applications submitted via other sites, email, etc or applications without supplemental questions will not be considered.
https://www.governmentjobs.com/careers/madisonwi/jobs/3037108/early-child-care-and-education-manager?pagetype=jobOpportunitiesJobs
Job Description here
Apply here
Job Number 2021-00080
Closing      4/27/2021 11:59 pm Central
*************************************************************************************
As a Community Development Program Manager you will oversee all early childhood care and education initiatives for the City of Madison. This includes the following:
Child care accreditation 
Child Care Tuition Assistance Programs 
Direct oversight of the work of the Division's Child Care Section. 
The section is comprised of six (6) Child Care Specialists, the Child Care Tuition Assistance Coordinator, an Administrative Clerk and an Infant and Early Childhood Mental Health Consultant. Working with the Community Development Division (CDD) Director, and with input from City Council members, the Early Childhood Care and Education Committee and the early childhood education community, the position is responsible for establishing the vision, goals and direction for of early childhood care and education in Madison. With guidance from the Director, you will integrate these roles into the broader mission of the Division. This position oversees the budget of the child care assistance program (approximately $350,000 annually), stabilization grants (approximately $245,000 annually) as well as smaller grants to individual child care centers. You will also have primary responsibility for the oversight of the funding process and subsequent contracts for programs or services provided by organizations in the community that are focused on children and families. You will be a member of the CDD management team.
IMPORTANT:
THERE ARE 3 SUPPLEMENTAL ESSAY QUESTIONS ON THE JOB POSTING.
YOU MUST ATTACH YOUR ANSWERS IN THE ATTACHMENTS SECTION OF YOUR APPLICATION.  (To view the questions, click on the supplemental question tab OR view the bottom section of the job bulletin)
**APPLICATIONS RECEIVED WITHOUT ATTACHED ESSAY RESPONSES WILL IMMEDIATELY BE ELIMINATED FROM CONSIDERATION.**
Oversee the Madison Child Care Accreditation Program
Manage six Child Care Specialists who perform the assessment and accreditation processes of child care centers and family child care systems according to Madison standards and one Infant and Early Childhood Mental Health Consultant. Provide leadership and focus to child care section. Communicate policy goals and expectations to staff of participating community agencies.
With staff input, develop and implement a vision and goals for the section that promotes equity and inclusion in early childhood and school-age care.
Assign accreditation work and provide direction, supervision and training to Child Care Specialists regarding accreditation processes and components of high quality early childhood care and education for children aged birth to 12 years that is provided by participating agencies.
Oversee training, technical assistance and consultation services offered to programs by Child Care Specialists. Review and approve requests from accredited centers for child care grants for equipment, materials and other program resources.
Ensure that accreditation processes and documents are current, reflect researched- based best practices of the early childhood field (including 4K) and verify compliance with state and local requirements and regulation. With staff input review and revise City accreditation standards as needed.
Approve on-going professional development for child care section staff to maintain their continued credentials and expertise.
Provide technical assistance, consultation and support to community partners, child care agencies and institutions to establish and maintain a high quality of early childhood care and education programs for children and families in Madison.
Represent the city of Madison to accredited child care agencies and in community-wide efforts and collaborations with stakeholders such as the Madison Metropolitan School District, the Department of Children and Families, the University of Wisconsin Child Care Office, United Way, Wisconsin Early Childhood Association (WECA), and Community Coordinated Child Care (4C).
Lead Early Childhood Initiatives for the City of Madison
Serve as lead and representative of the City on various early childhood initiatives including the implementation of the City's Comprehensive Plan for Early Childhood.
Provide direction and ensure the City's early childhood priorities are well-represented to and understood by community members and leaders to further the City goals around early care and education.
Work through existing systems to advance early childhood equity in access to high quality early care and education and school-age care. Advocate for systemic changes, when such systems pose barriers to equity.
Create innovative responses to identified community needs and coordinate City participation in collaborative efforts to better serve families with high barriers to success.
Oversee the Madison Child Care Tuition Assistance Program
Supervise staff in activities related to the determination of eligibility, enrollment and participation of families in the program.
Create, monitor and modify the budget for the program, as needed to ensure resources are utilized in an efficient and effective manner.
Analyze program data to measure trends and make modifications to the program, as needed.
Ensure timely payment to child care centers.
Ensure effective communication between staff and child care programs.
Play a lead role in establishing program policies and ensuring consistency with relevant City ordinances.
In concert with the Director and management team, and the City Council, adapt and coordinate the use of program funds, where appropriate, to help support broader Division and City goals and strategies.
Serve as part of the CDD Management Team
As a member of the Division's management team, participate in the development and execution of the City's policies, strategies, budget and funding decisions with respect to human services activities families supported through the Division, especially those impacting vulnerable children and families.
Work cooperatively and assertively to integrate a perspective of quality child care and impact of city services on the well-being of children and families into the discussions, plans, and actions of all components of CDD.
Assist the Director in preparing and monitoring the CDD budget, particularly for activities pertaining to services for children and families.
Help to formulate policies and initiatives that integrate support for child care services into broader city efforts designed to sustain families and strengthen neighborhoods.
Provide primary staff support and leadership to the Early Childhood Care and Education Committee and represent the CDD before the Mayor, City Council, City policy committees and the public on issues regarding the state of early education and care in Madison. Provide resources and data to city officials and departments.
Assist with implementation of general Division policies, procedures and day-to-day operations.
Help Administer Program Resources Used to Support Child Care Services
Collaborate with other Division managers in the development and implementation of funding processes that are used to support agencies and programs focused on young children and families. Provide direction in the development of funding processes in the area of children and families.
Oversee the review of funding requests and help formulate recommendations to allocate resources among agencies and activities focused on serving children and families.
Oversee the development and content of contracts with funded agencies, as well as the administration of such contracts.
Provide direction regarding communications with agencies and child service providers on issues related to program design, contract compliance and monitoring standards.
Administer the contracts with the organizations selected by the City to perform services in early childhood and elementary school-age care.
Perform other related work as required.
Additional Knowledge, Skills, and Experience Required Include:
Minimum Qualifications
Four (4) years of responsible and varied professional programmatic community development experience, including experience developing and monitoring grants, contracts and accreditation processes, with at least one (1) year of supervisory and/or leadership experience in an accredited child care setting,
- AND -
Bachelor's degree in Early Childhood Development, Youth Education, Social Work, Planning, Business Administration, Public Administration, Public Policy, Political Science, Human Services, Sociology or a related program.
A related Master's degree in the above-mentioned areas may substitute for two (2) year of professional experience.
If an applicant does not possess the specific requirements outlined above, HR will review the application materials to determine if the applicant possesses the following equivalent experience:

Four (4) years experience in applying the following:
Progressively responsible experience in education based organizations including experience applying the theories, principles and practices associated with administering, funding and delivering community-based child care services.
Quality early childhood and school-age care principles such as parent support, child–teacher interactions, staff supervision and evaluation, child assessment, curriculum, physical space and program materials and program evaluation, management and administrative best practices
Computers and computer software related to the duties of the position, such as Microsoft Word, Excel, PowerPoint.
Two (2) years experience in applying the following:
Federal, state and local laws, regulations and standards that pertain to child care and early childhood education.
Full range of supervisory principles and practices, labor relations and personnel management.
Principles of equity and inclusion in early childhood and school-age care, specifically and in community services broadly.
Familiarity with the following:
Capacity building and strategic planning for child care programs.
The City of Madison strives to provide exceptional customer service to all its residents and visitors. Therefore successful candidates will have demonstrated ability to effectively work with multicultural communities.

Special Requirements
Ability to meet the transportation requirements of the position.
Physical requirements
Must be able to perform work at a sit/stand desk and use standard office equipment.
Educational Requirements:
Bachelor's degree in Early Childhood Development, Youth Education, Social Work, Planning, Business Administration, Public Administration, Public Policy, Political Science, Human Services, Sociology or a related program.
A related Master's degree in the above-mentioned areas may substitute for two (2) year of professional experience.
NOTES:

Additional Salary Information: $86,086.78 - $103,636.26 Annually

Internal Number: 2021-00080
About City of Madison
The City of Madison Community Development Division plays a central role in the City's efforts to promote the general well-being of its residents and the neighborhoods in which they live. We collaborate with a broad network of community partners on programs and activities that seek to make available to all Madison residents the basic resources and services that can materially affect their quality of life and open doors for future success.
BACK TO TOP
Powered By