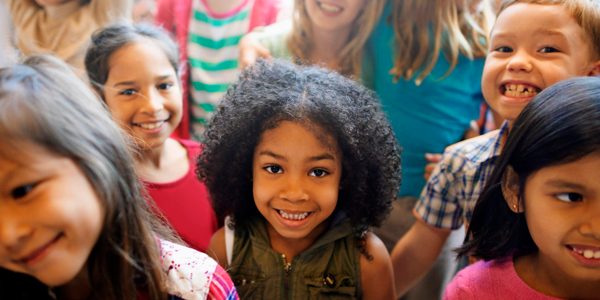 You are here
Job Seekers, Welcome to NAEYC Early Childhood Career Center
If you have questions or need assistance, contact NAEYC Career Center Customer Service at 888-491-8833 or click here to send an email.
Montessori Children's House Guides
Guidepost Montessori
Montessori Children's House Guides
Guidepost Montessori
Details
Posted:
April 14, 2021
Location:
Type:
Full Time - Experienced
Category:
Teaching, 0-5
We are now hiring Montessori-trained Children's House Guides to join our classrooms in the Northern Virginia area / Maryland! 

Are you a passionate, Montessori-trained teacher? Do you want to be part of a team of people working to grow the Montessori movement? Join our team and lead your very own Children's House classroom in Herndon, Alexandria, Burke, Aldie, or Waldorf, MD. 

In this role, you'll create and lead a model classroom. Through your efforts, parents will see what's possible for their child when authentic, high-quality Montessori is alive and well in the prepared environment. You will be provided with a full set of high-quality materials from leading manufacturers, along with a classroom budget to make your classroom unique.

We offer competitive salaries, health, dental and vision insurance, as well as a generous tuition discount for up to two children at our school. We also provide immigration assistance and visa sponsorship to guides coming to us from other countries.

Want to learn more about us?

At Guidepost Montessori, we are a team of educators, first and foremost. Even our founder and CEO is AMI trained, and started his career in the classroom! We've now expanded to become a network of Montessori schools, dedicated to fundamentally changing the face of education in the United States by growing the Montessori movement. From the top-down, we believe in what we do – and we want to invite you to join our community of educators, passionate about spreading high-fidelity Montessori!
We'd love to talk to you if you:

• Obtained a Montessori diploma
• Earned a Bachelor's Degree (any subject)
• Have experience with the appropriate age group
• Help a child by giving them the tools to be successful independently
• Are open to guiding your colleagues, and be guided by them in turn
• Are eager to partner with parents on their child's journey

What we offer:
• Ongoing professional development
•A network of supportive peers and mentors who regularly share best practices
• Career growth and promotion opportunities
• A competitive salary
• Health, dental, and vision insurance
• Paid time off and paid holidays
• 75% tuition discount for two children at any school in our network (we serve children 3 months through 12th grade)
• The opportunity to contribute to a high-quality Montessori program that serves the individual needs of each child

If this sounds like you, complete the application below!

(You may search by location and apply to positions you feel fit!)

https://guidepostmontessori.com/careers
About Guidepost Montessori
We are a growing community of high-fidelity, authentic, neighborhood Montessori schools based in the US. We are a team of passionate and professional educators who care deeply about getting education right and for us, getting education right starts with a Montessori foundation from birth. We serve children from birth through upper elementary in communities across the country. Our schools are clean, safe, warm, welcoming, and brimming with talented guides and administrators dedicated to providing the highest quality learning environment to the children in our care.
BACK TO TOP
Powered By