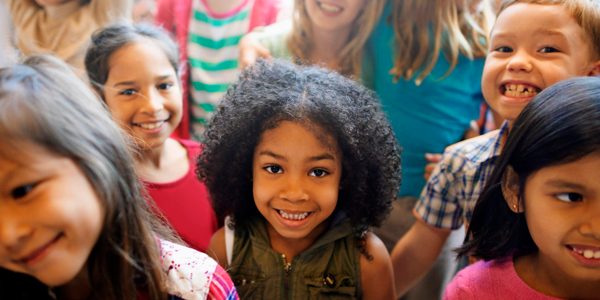 You are here
Job Seekers, Welcome to NAEYC Early Childhood Career Center
If you have questions or need assistance, contact NAEYC Career Center Customer Service at 888-491-8833 or click here to send an email.
Instructional Assistant
Willamette Education Service District
Instructional Assistant
Willamette Education Service District
Details
Posted:
April 8, 2021
Location:
Salary:
$16.74-$21.45 per hour
Type:
Part Time - Experienced
Category:
Other
Preferred Education:
Some College

Willamette Education Service District is accepting applications for a part-time (35 hours per week) Instructional Assistant position. Bilingual in Spanish & English preferred.  Successful candidate will work as a member of the Special Education Department and will follow a 187-day calendar.  The position will provide services to students within Willamette ESD's service area (Marion, Polk and/or Yamhill Counties), and will begin immediately upon conclusion of the selection process.
Please view the job description HERE. 
To be considered for employment, applicant must apply online directly through Willamette ESD's website; submitting an application and/or resume through NAEYC is not sufficient.  To apply or review further position details/qualifications, please visit the WESD website at: https://willamette.tedk12.com/hire/index.aspx
Please view the job requirements HERE.
NOTES:

Additional Salary Information: Placement on the Willamette ESD Classified Salary Schedule Range 12, Step 1-6; ($16.74-$21.45 per hour) will be commensurate with applicant's qualifications, relevant training and experience. Willamette ESD supports payment for health, dental and vision insurance premiums for eligible employees. Employer-paid PERS, holidays, sick leave, and personal days are also provided to eligible employees.

Internal Number: 8613
About Willamette Education Service District
The Willamette ESD is a multi-faceted agency with a workforce of over 400 highly skilled and caring professionals. Our agency is a student-centered organization serving 21 Oregon school districts with a student population of over 84,000 students (K-12). Willamette ESD provides approximately 45 services related to Special Education, Technology, School Improvement and Administrative Services that school districts may purchase from our agency. We also administer numerous grants and contracts to support education in our region and across the state. 98% Satisfaction Seal In a recent survey, 98% of school district respondents were either satisfied or very satisfied with the services they received from our staff. This is the eighth year in a row our service rating was 94% or higher. In addition, 100% of our school districts were either satisfied or very satisfied with our level of customer service. Simply put, our employees do an amazing job of supporting the school districts in our region. Their skills and commitment produce life changing services for the children and students of our community! We are proud of our role in the education community. Our agency missio
...
n is the touchpoint that guides us in all of our endeavors. Our Mission Statement is: Success, Achievement, Together...for All Students. Our mission statement is built on four Core Values agreed upon by WESD staff and our partners. The Core Value concepts are: Integrity - Innovation - Excellence - Partnerships.
Show more
Show less
BACK TO TOP
Powered By