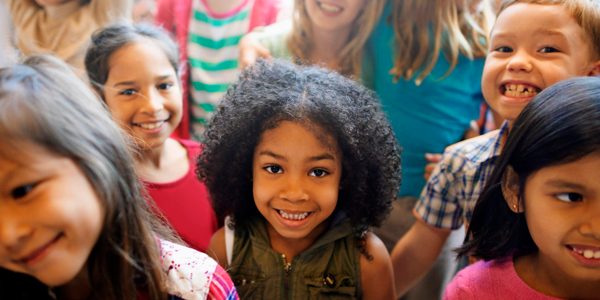 You are here
Job Seekers, Welcome to NAEYC Early Childhood Career Center
If you have questions or need assistance, contact NAEYC Career Center Customer Service at 888-491-8833 or click here to send an email.
Assistant Professor of Early Childhood Studies (Early Literacy)
California State University Channel Islands
Assistant Professor of Early Childhood Studies (Early Literacy)
California State University Channel Islands
Details
Posted:
March 26, 2021
Location:
Type:
Full Time - Entry Level
Category:
Teaching, College
Required Education:
Doctorate

The School of Education (SOE) at CSUCI has two Master of Arts Programs-each with two emphases. The MA in Educational Leadership prepares students for careers in Higher Education or in P12 leadership through a Preliminary Administrative Services Credential. The MA in Education, with emphases in Curriculum & Instruction and Disability Studies, advances the careers of teachers and policy advocates. Other programs in the SOE include Teacher Credential Programs which serve candidates seeking elementary, secondary or special education teaching credentials with the option of earning the Bilingual Authorization in Spanish, and two undergraduate programs offering Bachelor of Arts in Liberal Studies and Early Childhood Studies.

The Bachelor of Arts Degree in Early Childhood Studies (ECS) prepares CSUCI students to work effectively with young children from birth through eight years of age and their families. The ECS program develops the knowledge and skills necessary to work with dual language learners and children with special abilities. The academic program offers core curricula and fieldwork in early childhood studies and pedagogy while highlighting family engagement in the context of culture, language, and society. Upon completion of the BA in Early Childhood Studies, graduates are eligible for the Child Development Teacher Permit issued by the California Commission on Teacher Credentialing (CTC).

Responsibilities:
-Teach courses in the Early Childhood Studies program (birth through age 8) that focus on early literacy, child development, early learning, curriculum and instruction, assessment, and student teaching supervision,
-Evidence of active research agenda focusing on early literacy,
-Provide service to the Early Childhood Studies Program, School of Education, University, the Early Childhood Profession and the broader community.
Minimum Degree Requirements:
A doctoral degree from an accredited institution in Early Childhood Studies, Early Childhood Education, Child Development or a related field. ABD candidates will be considered but must have completed the Doctoral degree by August 18, 2021.
Required Qualifications:
-ABD or completed Doctoral degree in Early Childhood Studies, Early Childhood Education, Child Development or related field with an emphasis on early literacy.
-Experience teaching in early childhood settings birth through age 8 for a minimum of three years as lead teacher.
-An emerging record of research in early childhood education with an emphasis on early literacy.
-Commitment to social justice issues and experience with working diverse communities and environments supporting multiple abilities.
-Applicants should demonstrate the ability and commitment to effectively work and engage with a diverse student population and evidence of successful mentoring minoritized students with special focus on Latinx, African-American, and Native American students.

As a condition of employment, this position will require a background check. The person holding this position is considered a 'mandated reporter' under the California Child Abuse and Neglect Reporting Act and is required to comply with the requirements set forth in CSU Executive Order 1083 as a condition of employment.
Preferred Qualifications
-Knowledge of young dual language learners and/or biliteracy development.
-Experience with integrating technology in teaching and learning.
-Ability to build collaborative partnerships in multicultural, multilingual schools and communities.
-Bilingual, Spanish preferred.
NOTES:

Additional Salary Information: Salary is commensurate with qualifications and experience.

About California State University Channel Islands
About the University: The newest addition to the California State University system, California State University Channel Islands (CSUCI) opened in 2002 with 629 transfer students and welcomed its first freshman class in fall 2003. Since that time, the University has grown and developed into one of the premier public universities not only in the Cal State system but also in the nation. Indeed, in its 2018 ranking, U.S. News & World Report listed CSUCI as the 18th highest-ranked public university in the western United States. Moreover, CSUCI was ranked 18th of over 1,300 schools in CollegeNET's Social Mobility Index in 2017. In a commitment to inclusive excellence of opportunity for its students, the University offers an array of degrees and community and social activities. CSUCI is a public comprehensive university that engages students in critical inquiry and is dedicated to educating leaders for a global society. CSUCI is located in Ventura County and home to more than 6,800 undergraduate and 240 graduate students. We are proud to note that our campus is a designated Hispanic Serving Institution (HSI). 50% of the CSUCI undergraduate students are Latinx, 29% are White,
...
2% are African-American, 5% are Asian-American, and 4.5% are multiracial. We seek applicants who are dedicated to serving California State University, Channel Islands' (CSUCI) growing diverse student body as a tenure-track assistant professor beginning in the 2020-2021 academic year. CSUCI Mission Statement: Placing students at the center of the educational experience, California State University Channel Islands provides undergraduate and graduate education that facilitates learning within and across disciplines through integrative approaches, emphasizes experiential and service learning, and graduates students with multicultural and international perspectives.
Show more
Show less
BACK TO TOP
Powered By