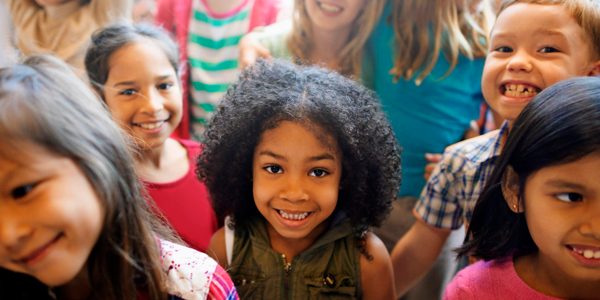 You are here
Job Seekers, Welcome to NAEYC Early Childhood Career Center
If you have questions or need assistance, contact NAEYC Career Center Customer Service at 888-491-8833 or click here to send an email.
Early Childhood Education Service Specialist - Full Time
CREC
Early Childhood Education Service Specialist - Full Time
CREC
Details
Posted:
February 23, 2021
Location:
Salary:
tbd
Type:
Full Time - Experienced
Categories:
Other, Teaching, 0-5, K-3
Preferred Education:
4 Year Degree

Position Purpose
Under the direct supervision of a Senior Education Specialist and the Managing Director of Professional Learning, the Early Childhood Education Specialist is a proactive member of the service delivery team providing professional learning, curriculum support, and coaching to early childhood educators and educational leaders throughout the Greater Hartford region and beyond.

Essential Job Functions
Provide consulting support to school systems in the areas of early childhood instruction, curriculum development, lesson design, assessment, and data driven decision-making.
Develop and facilitate professional learning experiences for early childhood educators.
Participate in the resolution of concerns related to program, organization, staff, or child/family.
Facilitate and support a collaborative, problem-solving process with early childhood educators (individually or in groups).
Conduct early childhood assessments.
Coach early childhood educators and teams.
Promote an anti-racist and equity-driven approach to early childhood education.
Manage multiple initiatives at the same time.
Work collaboratively with various stakeholders.
Additional Duties
Other duties as assigned.
 
Equipment
Use of standard office equipment, such as personal computers and copiers.
 
Travel Requirements
Extensive travel throughout Connecticut is a requirement of this position.
 
Knowledge, Skills and Abilities
Ability to work collaboratively with diverse teams.
Ability to develop and facilitate a continuum of professional learning using a variety of delivery models including in-person, virtual, synchronous, asynchronous or blended.
Ability to provide job-embedded coaching support for individual educators or teams.
Demonstrated depth of knowledge in:

Developmentally appropriate, evidence-based practice
CT Early Learning Development Standards
Cycle of intentional teaching & reflective practice
Observation and formative assessment
Progress monitoring
Multiple tiers of intervention
Special education referral process
Comprehensive evaluation in the early childhood setting
NAEYC standards
Culturally responsive practices
Principals of adult learning
Instructional coaching in early childhood setting
Building capacity within early childhood programs
Excellent verbal and written communication skills
Knowledge of basic office systems
Confident user of educational technology tools
Strong organizational skills
Highly flexible and adaptive work style, with the ability to work irregular hours and prioritize among competing demands
Qualifications Profile
Current Early Childhood certification preferred
Current Special Education certification preferred
Experience in early childhood education
NOTES:
Telecommuting is allowed.

Internal Number: 9007
About CREC
Connecting People and Resources for Quality Education Since 1966, the Capitol Region Education Council (CREC), working with and for its member districts, has developed a wide array of cost-effective and high-quality programs and services to meet the educational needs of children and adults in Greater Hartford.
BACK TO TOP
Powered By