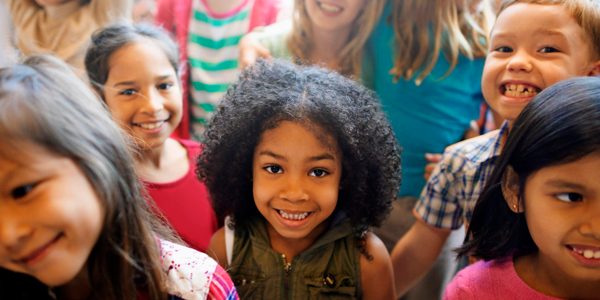 You are here
Job Seekers, Welcome to NAEYC Early Childhood Career Center
If you have questions or need assistance, contact NAEYC Career Center Customer Service at 888-491-8833 or click here to send an email.
Lower School Art Teacher
St. Stephen's and St. Agnes School
Lower School Art Teacher
St. Stephen's and St. Agnes School
Details
Posted:
February 22, 2021
Location:
Type:
Full Time - Experienced
Categories:
Teaching, 0-5, K-3
Required Education:
4 Year Degree

The Position
We seek a dynamic educator to assume the position of Lower School Art Teacher beginning in late August 2021. The Visual Arts program at St. Stephen's and St. Agnes School is a comprehensive arts education program. Our Lower School Visual Arts program includes students' guided engagement with a wide range of materials and media. The school welcomes a diversity of experiences in its Visual Arts Teachers, so that children encounter many avenues for thinking, revising, constructing, negotiating, developing, and symbolically expressing their thoughts and feelings through art. 
The Art Teacher will inspire students to explore visual arts processes, skills, concepts, and principles through engaging and hands-on learning experiences. The Art Teacher will also collaborate frequently with other art teachers in the Lower School and in the other two divisions and also with the other Lower School specials teachers and classroom teachers. Members of the SSSAS faculty and staff are required to exercise professional judgment and responsibility in keeping with the expectations of the school.
The ideal candidate will 
Have previous experience teaching art to young children in a classroom setting. 

Possess a wide knowledge of elementary art education. 

Have the ability to integrate emerging current and technologies and STEAM principles into the curriculum.

Possess a

desire for ongoing professional growth.

Be flexible, patient, nurturing, and collaborative.  

Have prior knowledge of the Reggio-Emilia approach and an interest in supporting students' visual arts pursuits in a Reggio-inspired environment.
Responsibilities
Using the Responsive Classroom approach, provide a structured, encouraging, and collaborative classroom environment where deep curiosity and creativity is fostered among students.

Commit to

elevating our community's understanding of race and prioritizing our work towards racial justice.
Teach visual arts processes, content, and skills in self-contained art classroom, the outdoor classroom, and other spaces around the campus, and on field trips.

Encourage the exploration of materials and media as languages for personal expression.

 

Work in partnership with the other Lower School art faculty member to maintain and refine an intellectually challenging and creative art program with developmentally appropriate research-based practices.

Implement an academically strong, inquiry-based and differentiated art curriculum.

Develop lesson plans and supplementary materials compatible with the Lower School art curriculum.

Develop annual goals that support the educators' professional growth.

Incorporate multimedia technology in art instruction. 

Plan, implement, and evaluate developmentally appropriate learning activities that complement grade-level curricula and support plans for development of integrated content between classroom and specials curricula.

Utilize the natural world as inspiration for inquiry and

forward and expand opportunities for a rich outdoor education strand of the art curriculum.

Develop familiarity with each student's individual strengths, affinities, and challenges.

Evaluate each student's progress meeting the course standards in visual arts knowledge and skills as well as social growth of students.

Keep appropriate records and prepare report card summaries and comments.

Communicate student concerns with classroom teachers, parents, and administrators.

Work closely with the chair of the art department and ES-12 art department faculty, most specifically the other Lower School Art Teacher.

Demonstrate flexibility with regard to scheduling and student instruction.

Participate in school-wide curriculum mapping process and content integration work.

Share expertise, recent professional development, and current research in the respective field with colleagues and community.

Monitor students in a variety of educational environments (carpool, playground, field trips, etc.) providing a safe and positive learning environment.

Respond promptly to communication from colleagues.

Attend and participate in faculty meetings, interdisciplinary collaborations, and meetings of any committees joined.

Use the Seesaw learning management system to assign and review student artwork.

Maintain engaging visual displays around the Lower School campus and displays in the digital format.

Perform all other duties, as assigned.
The School accepts candidates with the following minimal qualifications:
(1) Bachelor's degree in Art Education, Early Childhood Education, Elementary Education or another relevant field; advanced degrees are
strongly encouraged; state certification is not required.
(2) A minimum of three years full-time teaching experience teaching early elementary students.
(3) A strong commitment to educating a diverse student body within a caring and creative environment.
(4) Excellent verbal and written communication skills.
(5) Strong references who confirm the applicant's ability to exercise sound professional judgment.
Candidates interested in the position should apply online and submit a cover letter, resume, and contact information for three references. For more information about St. Stephen's and St. Agnes School, please visit our website, sssas.org.
About St. Stephen's and St. Agnes School
Located six miles from Washington, D.C., St. Stephen's and St. Agnes School is an Episcopal School serving students from age three through grade 12. St. Stephen's and St. Agnes educates the whole child by supporting the academic, social, physical, and spiritual growth of each student. Ours is a positive and collegial community with a commitment to our mission to pursue goodness as well as knowledge and to honor the unique value of each of our members as a child of God in a caring community. SSSAS combines a rigorous academic program with outstanding opportunities in the arts, athletics, and service learning. SSSAS has a deep commitment to creating a diverse and inclusive community. We seek candidates who share this commitment.
BACK TO TOP
Powered By