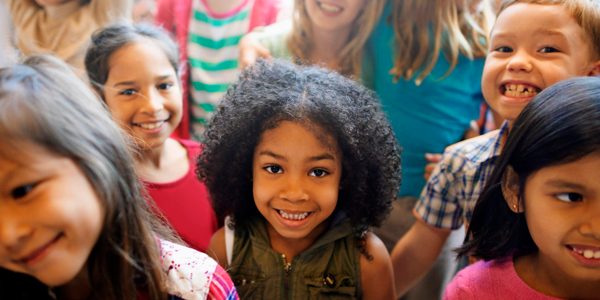 You are here
Job Seekers, Welcome to NAEYC Early Childhood Career Center
If you have questions or need assistance, contact NAEYC Career Center Customer Service at 888-491-8833 or click here to send an email.
Lead Teacher - Kenan Preschool
Atlanta Speech School
Lead Teacher - Kenan Preschool
Atlanta Speech School
Details
Posted:
February 18, 2021
Location:
Type:
Full Time - Experienced
Category:
Teaching, 0-5
Required Education:
Masters

The Atlanta Speech School:
Lead Teacher – Anne & Jim Kenan Preschool
Start Date:  August 2021
The Anne & Jim Kenan Preschool of the Atlanta Speech School has an opening for a lead teacher for a Three-Year-Old class.  The Kenan Preschool is a community preschool program that serves typically developing children, two to five years of age. An emphasis on research-based practices for language and early literacy development is integrated throughout the curriculum to prepare children with a solid foundation for learning. A deep understanding of the science behind the development of the deep reading brain is essential to the work in Kenan. The Kenan Preschool is accredited by the National Association for the Education of Young Children and is licensed by Bright from the Start, Georgia Department of Early Care and Learning.
The mission of the Atlanta Speech School is to help each person develop their full potential through language and literacy. The School is the nation's most comprehensive center for language and literacy, with four schools, four clinics, summer programs and a professional development center. Each day extraordinarily dedicated and talented individuals make profound differences in the lives of the children and adults we serve here. Please visit our website for a closer look at our work: www.atlantaspeechschool.org
POSITION SUMMARY:
The lead teacher is responsible for creating and delivering high quality educational programming for each child in the class and works collaboratively with teaching team members, specialists and administration serving children who are three years of age. All teachers are expected to have thorough knowledge and understanding of all child developmental domains including cognitive, language, social/emotional, and motor domains.  Instructional planning, classroom organization and management techniques are planned to meet the specific needs of the students in the class.  In addition, teachers are expected to have effective teaching skills, an analytical approach to learner differences, differentiate instruction and assume responsibility for monitoring and insuring progress. Lead teachers are expected to consistently perform high quality work with little supervision, work in an efficient manner to effectively manage workload demands, and demonstrate an ability and willingness to adapt creatively to varying situations. Knowledge and understanding of research-based practices for language and early literacy instruction are required and additional professional learning opportunities are provided. A growth mindset is critical.


ESSENTIAL RESPONSIBILITIES AND DUTIES OF THE JOB:
Plan and implement research-based practices for language and early literacy instruction for all thematic units of study
Maintain a classroom environment that provides optimum support for language and literacy development
Provide direct instruction, guided practice, and independent activities based on a deep understanding of each child as a learner and a friend
Foster regular, open, interactive communication with parents through conferences, report writing, parent education meetings, and newsletters
Collaborate with teaching teams, specialists and administration to implement best practices in the classroom
Provide positive guidance and classroom management strategies that are responsive to children's needs to promote positive behavior, self-regulation and self-reliance in children
Provide positive teacher-child interactions: warm relationships, positive affect, encouraging statements, and respect for children  
BENEFITS: Among the many benefits of the Atlanta Speech School is an environment that encourages professional development, innovation, and strong relationships with co-workers and the people we serve.  All full-time positions include a generous benefit package including health/dental/life and long term disability insurance; School subsidized health insurance premiums of staff and families; Flexible Spending Account; 403(b) Plan; accrued sick time; generous holiday schedule; and cost reduction of some Speech School services.

RESUME: Please submit all of the following documents to ensure that your information is considered: cover letter, resume, and written submission: Please describe how your particular skills, talents, and/or expertise could be beneficial to the Kenan Preschool Program. (Please limit response to 500 words).
Please no phone inquiries.

CONTACT: Email resume and accompanying documents to:
Director of Human Resources
Atlanta Speech School
3160 Northside Parkway
Atlanta, GA 30327
REQUIREMENTS OF THE POSITION:
Master's degree in Early Childhood Education, Child Development, Reading, Speech-Language Pathology, Early Childhood Special Education, or other related fields from an accredited university
Current Georgia clear/renewable teaching certificate or eligible for certification
Minimum 3-5 years' experience working in an early childcare setting or similar experience demonstrating knowledge of early childhood development and age appropriate activities
Knowledge of best practices in early childhood education and language and early literacy instruction
Diligence in following policies and procedures regarding children's supervision and safety
Excellent organizational skills, interpersonal skills, and the ability to work collaboratively as a member of a teaching team
Excellent oral and written communication skills and the ability to provide an appropriate speech and language model for children
A commitment to ongoing professional development is required. Must attend language and early literacy training and other required training as specified by the program director.
Physical stamina required to bend, stand, lift up to 40 pounds, work with children on the floor, work outdoors in a variety of temperatures, and mobility to ensure the supervision and safety of children
SALARY: Salary is commensurate with experience.
About Atlanta Speech School
The Atlanta Speech School's mission is to help each person develop his or her full potential through language and literacy. We seek to fulfill this mission through our four school programs, five clinics, and Rollins Center professional development program impacting the lives of over 7,000 children and adults annually. The School has a highly trained and experienced staff with all our teachers, specialists and therapists working with children with learning challenges holding masters degrees or higher.
BACK TO TOP
Powered By