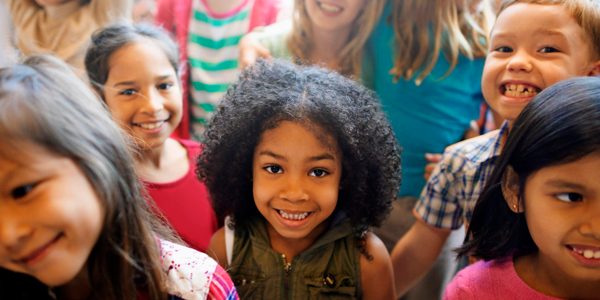 You are here
Job Seekers, Welcome to NAEYC Early Childhood Career Center
If you have questions or need assistance, contact NAEYC Career Center Customer Service at 888-491-8833 or click here to send an email.
Early Childhood Instructional Support
St. Paul's Episcopal Day School
Early Childhood Instructional Support
St. Paul's Episcopal Day School
Details
Posted:
February 8, 2021
Location:
Type:
Part Time - Experienced
Category:
Teaching, 0-5
Required Education:
4 Year Degree

Position Summary
The instructional support faculty member is a valuable part of the St. Paul's teaching team. He or she provides support as needed for teachers and students in grades toddler – kindergarten. This is a part-time, benefits eligible position (M-F, 7:45 A.M. - 1:15 P.M.).
Major tasks & duties
Serve as an ECC teacher substitute for planned and last minute absences.
Support ECC teachers, including providing coverage for breaks and helping in the classroom, as needed.
Work individually with ECC students, both in and out of the classroom, as needed.
Assist with daily ECC routines, such as drop-off, lunch, and pick-up.
Clearly and timely communicate with colleagues and parents both in writing and face to face as needed.
Teach chapel lessons and integrate the life skills into the curriculum. Be an active participant and role model during all chapels.
Work collaboratively to achieve the mission of the school.
Set an example of intellectual curiosity, critical thinking, life-skills, self-motivation and self-discipline.
Model competence, personal responsibility and respect for others in every aspect of the job.
Meet regular and predictable attendance requirements, including attending division and all school meetings, division and all school chapels, professional work days, and admissions-related events.
Act as an ambassador for the school by attending school-wide events and supporting the school community outside of the classroom whether it's at special events, sporting events, or in other venues.
Minimum qualifications
Bachelor's degree in related field.
Physical demands
Incumbents must be able to successfully perform the essential functions of the job, with or without reasonable accommodation.
About St. Paul's Episcopal Day School
St. Paul's Episcopal Day School is a toddler - 8th grade independent school located in Kansas City, Missouri. The school is home to 480 students. Our Mission: St. Paul's Episcopal Day School develops confident learners, ethical leaders, and compassionate, engaged citizens. Our Values: Teaching and Learning - We offer an outstanding academic program, and we prepare students for success throughout their entire academic career – from early childhood education, through high school and beyond. Community - We seek to be a responsible neighbor, we actively care for others and partner with families to achieve our mission. Character Development - We teach children the life skills they need to reach their full potential. Chapel - As an Episcopal School, we seek to awaken and instill spiritual values through daily chapel services. Diversity, Equity, Inclusion - As we strive for justice and peace among all people, we foster a respectful environment that welcomes diverse voices, viewpoints, and cultures.
BACK TO TOP
Powered By