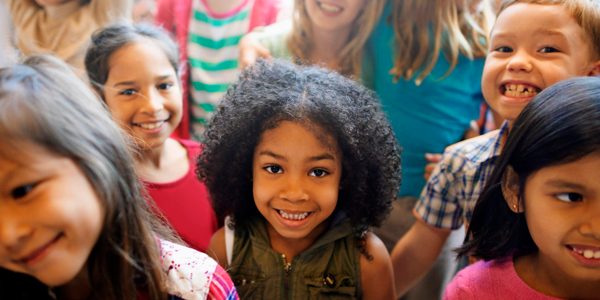 You are here
Job Seekers, Welcome to NAEYC Early Childhood Career Center
If you have questions or need assistance, contact NAEYC Career Center Customer Service at 888-491-8833 or click here to send an email.
Assistant Preschool Teacher
PlayArts
Assistant Preschool Teacher
PlayArts
Details
Posted:
February 6, 2021
Location:
Philadelphia, Pennsylvania
Type:
Full Time - Experienced
Category:
Teaching, 0-5
Preferred Education:
4 Year Degree

The Assistant Teacher (Assistant Group Supervisor) role is a full-time, year-round position that includes:
Assisting preschool children in the classroom and throughout the day
Assisting Lead Teacher with classroom responsibilities
Coordinating daily activities and supervising children and aides in the absence of the Lead Teacher (Group Supervisor)
We are looking for candidates that are flexible, creative and collaborative team players that believe in our mission and
core values
. 
Our Mission: To cultivate community and inspire creativity. Our Niche:Socially conscious education through arts immersion, play-based learning.
Our Vision: To be a change-making educational leader and impactful community resource, revolutionizing learning, parenting, and employment in and beyond Philadelphia. We want to be the happiest place for children to learn, and the happiest place for employees to work.
Our Core Values:
Community
Innovation
Play
Whole child
Joy & Wonder
Empowerment
Our Team Characteristics:
We are Positive:

Approach work, clients and team members with a positive attitude

We are Direct:

Strive for open and honest communication with your teammates

We are Entrepreneurial:

Use time and financial resources as if they were your own

We are Problem-Solvers:

Work toward finding solutions

We are Detail-Oriented:

Care about the details

We are Ambassadors:

Represent PlayArts mission and values with every person you encounter
Our Diversity Statement:
We acknowledge that diversity can only make us better and in 2020 we launched our Diversity and Inclusion action plan to better use our business platform toward making a positive social impact. We have lots of work to do, but are committed to making a difference.
Diversity Mission Statement: To provide a safe and inclusive space and develop thoughtful, socially conscious programming that celebrates diversity, embodies anti-racism and empowers our littlest citizens to be advocates and allies. We believe that this work must start from birth and the arts are a powerful tool in inspiring the next generation of global changemakers.
Minimum HS diploma or GED
Minimum 1-2 years classroom and/or child care experience preferred
State and Federal clearances and background checks are required
About PlayArts
Started in 2016 by veteran educator and mom, Krista Yutzy-Burkey, PlayArts provides arts and enrichment programming and a gorgeous, joyful indoor playspace for kids and parents in Philadelphia. Our beautifully designed and thoughtfully created, award-winning playspace was custom built in a converted Philadelphia Public Bath and crafted to appeal as much to adults as it does to kids. In Spring, 2021, we launch our latest chapter, PlayArts Creative--a play-based, arts immersion preschool!
BACK TO TOP
Powered By