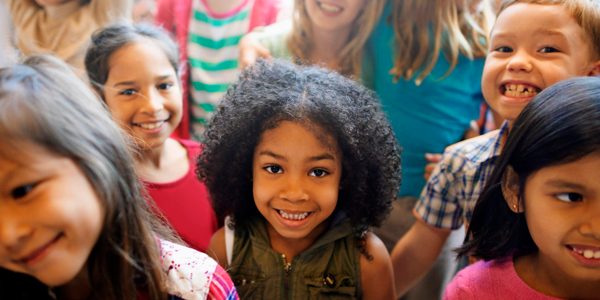 You are here
Job Seekers, Welcome to NAEYC Early Childhood Career Center
If you have questions or need assistance, contact NAEYC Career Center Customer Service at 888-491-8833 or click here to send an email.
Director, Academic
Wayne State University
Director, Academic
Wayne State University
Details
Posted:
February 4, 2021
Location:
Salary:
TBD
Type:
Full Time - Experienced
Category:
Other
Preferred Education:
Doctorate

Applications are invited for the position of Director of the Merrill Palmer Skillman Institute for Child & Family Development (MPSI), Wayne State University, beginning Fall, 2021. 
The Merrill Palmer Skillman Institute (MPSI), founded in 1920, recently celebrated a century of leadership in the study and practice of Child and Family Development.  From opening one of the first nursery schools in the nation to bringing renowned faculty and students to its campus, MPSI has always sought to?improve the development, health and well-being of infants, children, youth, young adults, and their families, through research, education, outreach, and the MPSI Early Childhood Center: with 12 faculty, $2.5M in annual research funding, 14 pre-doctoral trainees, and yearly outreach to over two thousand people in community programs. A decade of accelerated growth and accomplishment positions Wayne State University to hire the next Director for the MPSI, launching a new century of achievement and impact. The MPSI website can be found at  https://mpsi.wayne.edu/about  and its 2017-2022 strategic plan at: https://mpsi.wayne.edu/about/mpsi_2017-2022_strategic_plan.pdf.   2020 Biannual Report: https://mpsi.wayne.edu/about/mpsi-report
Research at MPSI focuses on urban populations who endure community, environmental, biomedical, psychosocial, systemic, and other stressors influenced by the sociocultural context, including but not limited to structural inequality. This work is translated into practice to improve the lives of urban youth and their families.  Faculty promote interdisciplinary research in developmental science across Wayne State University – bridging schools, departments, disciplines and individuals – to provide challenging undergraduate, graduate, and post-doctoral research training in pre-natal, child, adolescent, emerging adulthood, and family development. Faculty, staff, and students also engage the community through public outreach, professional development, scholarship, and educational activities for the common good.   
The Director of MPSI will report to the Vice President for Research and will have the following duties: 
Leadership 
Leadership role in vision, direction, scholarly community, engagement in campus and community
     partners, and raising national profile of MPSI 
Provide leadership in fund-development
Oversee MPSI's budget, research infrastructure, and space 
Provide direction for MPSI's extensive community engagement programs 
Provide leadership to MPSI's interdisciplinary pre-doctoral training program 
Supervise the Executive Director of the MPSI Early Childhood Center 
Research 
Maintain an active research program, including externally-funded research, that complements
     the urban interests of MPSI's faculty and students   
Culture/Climate 
Support a collaborative and culturally responsive environment for MPSI faculty, students, and
       community partners  
Support a culture and climate that actively promotes diversity, equity, and inclusion as
     necessary components of excellence  
Provide leadership and mentoring for the MPSI faculty, with an emphasis on expanding sponsored research 
Public Profile 
Serve as the liaison to the MPSI National Steering Committee and the Internal Advisory Board, while    
     supporting and encouraging continuous improvement recommendations  
Contributeto efforts to enhance the restoration, revitalization and public awareness of the Charles Lang Freer House (a national historic landmark), which houses the Institute faculty  
Lead efforts for increased, sustained community engagement that is both culturally competent and mutually beneficial for MPSI and the community 
Collaborations 
Work with the Director of the Lifespan Alliance, a partnership with the Institute of
     Gerontology (IOG), to coordinate programs and resources between MPSI and the IOG    
Expandpartnerships with faculty across the university to enhance Wayne State University's
     research in urban child and family development   
Serve with the Merrill Palmer Skillman Board of Visitors, the chief fund-raising body of the
     Institute  
Represent MPSI on university committees 
Qualifications for the Position
Doctoral degree and faculty appointment in a developmental science field, such as psychology,
social work, education, family medicine, obstetrics, public health, or epidemiology.
Demonstrated scholarly expertise in an area complementary to current faculty interests
Record of quality, impactful, and prolific research, including external funding
Demonstration of applicable prior organizational leadership experience and accomplishments
Understanding of and demonstrated ability to promote community-engaged and culturally
competent research
Evidence of and commitment to promoting and sustaining diversity, equity, and inclusion in
leadership, teaching, and mentoring
Evidence of successful faculty and student mentoring and the ability to promote a collaborative
environment
Applicable skills relevant to working in an interdisciplinary research context
Knowledge of issues relevant to early childhood education Please submit your letter of application, curriculum vitae, and contact information of four professional references to job posting 045400 via WSU's Online Hiring System at https://jobs.wayne.edu. The review of applications will begin March 10, 2021, and remain open until filled. For additional information about this opportunity or questions about the application process, please contact Jeffrey Kentor, Search Committee Chair, at: jeffrey.kentor@wayne.edu. Affirmative Action/Equal Opportunity Employer
The Affirmative Action Plans for Minority/Female and Veterans and Individuals with Disabilities is available in their entirety on the OEO website.

Wayne State University is an Affirmative Action/Equal Employment
Opportunity employer, which complies with all applicable federal and
state laws regarding nondiscrimination and affirmative action. Wayne
State University is committed to a policy of nondiscrimination and equal
opportunity for all persons regardless of race, sex, color, religion,
national origin, age, disability or veteran status, or any other
characteristic protected by applicable law.

EEO is the Law



Internal Number: 045400
About Wayne State University
Wayne State University is a premier, public, urban research university located in the heart of Detroit. The 200-acre traditional and high-tech campus is in the heart of Midtown, offering unparalleled access to cultural experiences, community involvement, and corporate career opportunities. Wayne State University is the third largest institution of higher learning in Michigan and the most diverse campus in the state with nearly 27,000 students from every U.S. state and nearly 80 countries. Wayne State is home to 13 colleges offering over 350 degree programs. Additional information about the university can be found at: wayne.edu.
BACK TO TOP
Powered By