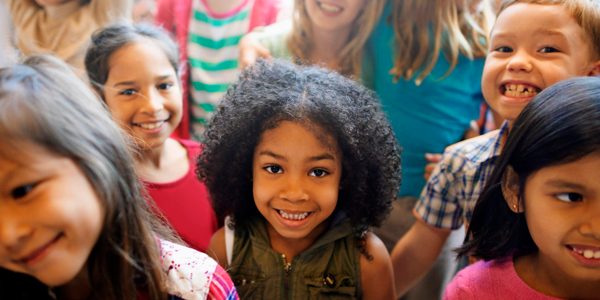 You are here
Job Seekers, Welcome to NAEYC Early Childhood Career Center
If you have questions or need assistance, contact NAEYC Career Center Customer Service at 888-491-8833 or click here to send an email.
Early Childhood Special Education Teacher/Intervention Specialist
German International School Boston
Early Childhood Special Education Teacher/Intervention Specialist
German International School Boston
Details
Posted:
February 3, 2021
Location:
Salary:
Competitive with excellent ben
Type:
Full Time - Experienced
Category:
Teaching, 0-5
Preferred Education:
4 Year Degree

The Early Childhood Special Education Teacher is a critical member of the Early Education team and will ensure an inclusive student experience at our Lower Campus. The successful candidate will have experience working with special needs students and developing and implementing tailored educational curriculum for our youngest learners. The successful candidate will also be involved in staff support and daily operations of the school, as needed.
YOUR TASKS AND RESPONSIBILITIES
The primary responsibilities of this role, are to:
Ensure an inclusive classroom by determining student needs through observation and assessment, develop and implement special education plans and an overall intervention program, act as liaison between the school, outside resources, students and families. 

Observe and mentor teachers to offer ideas and best practices.

Conduct performance reviews with preschool teachers in collaboration with the Director.  

Engage directly with caregivers regarding education plans, including pedagogical conferences. 

Closely collaborate with the leadership of the Lower Campus in various related areas.

Welcome students and families to the building, take attendance, and other administrative and operational duties, as needed.
GISB BENEFITS
Generous Paid Time Off, including vacation, sick leave and holidays;

Excellent healthcare and dental benefits (50% premium covered by the school);

Retirement account with immediate employer match;

Flexible Spending Accounts: healthcare, childcare, transportation/parking;

Tuition remission for dependent children; and

Professional development opportunities.
Classification: Exempt, full-time
Salary Grade: Competitive with excellent benefits
Reports to: Director of Early Education
Anticipated Start Date: August 1, 2021
German International School Boston is committed to equal employment opportunity. We will not discriminate against employees or applicants for employment on any legally-recognized basis including, but not limited to: race; color; religion; national origin; genetic information; ancestry; sex; pregnancy, childbirth, or related medical conditions; marital status; sexual orientation; gender identity; age; physical or mental disability; citizenship status; veteran status; military service; application for military service; or any other protected class under federal, state, or local law. The School will make reasonable accommodations for qualified individuals with known disabilities, in accordance with applicable law.
DESIRED QUALIFICATIONS
B.A. in special education/early intervention or a similar field, or the German "Staatsexamen"

for visa requirements

.

A minimum of five years experience in the area of special education/intervention with children ages 3-6.

Experience in leadership roles, exhibiting a structured, goal orientated and responsible work ethic.

Demonstrated experience supporting and collaborating with teams, including effective communication skills.

Willingness in partnership with the Director of Early Education on time sensitive projects and to meet deadlines.

Excellent English language skills, German a plus.

Resilience, flexibility, curiosity and a positive work attitude.
About German International School Boston
German International School Boston is a bilingual independent school serving students aged 2.9 to grade 12. Learning at GISB is a multilingual, multicultural experience; graduates earn both a U.S. high school diploma and a German international Abitur. In addition to its international focus, GISB's urban location, commitment to affordability, and highly-involved family community make it a special place to learn and grow. GISB is an equal opportunity employer, providing generous benefits and a collegial, international work environment to a dedicated faculty and staff. For more information please visit www.gisbos.org.
BACK TO TOP
Powered By