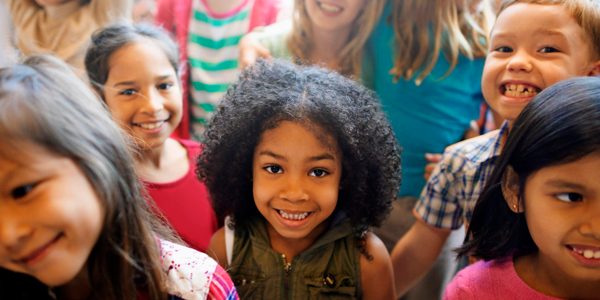 You are here
Job Seekers, Welcome to NAEYC Early Childhood Career Center
If you have questions or need assistance, contact NAEYC Career Center Customer Service at 888-491-8833 or click here to send an email.
Bridges School Director
Bridges School
Bridges School Director
Bridges School
Details
Posted:
February 2, 2021
Location:
Type:
Contract - Experienced
Category:
Program Administration
Preferred Education:
Masters

The Board of Trustees of Bridges School in Greenwich, CT is conducting a search for Director of School effective summer 2021.  Please apply by March 15, 2021. 
Applicants should submit a cover letter, resume, and contact information for 3 references.  Please submit all application materials to dawn@bridgesschool.org.
ABOUT BRIDGES SCHOOL
Our mission is to help each child become an independent, resourceful learner, and to empower children to care for themselves, their community and our fragile environment.         
Bridges was founded in 1986. Designed to be a small, progressive school, it began in a private home with pedagogical roots in the Bank Street approach to early childhood learning. As it grew, it was housed at the local Community Center and then moved to its current location, a historic town elementary school that was constructed in 1904. After a complete renovation, Bridges now serves 74 children in a space that incorporates architectural elements in support of the Reggio Emilia philosophy.  Students explore their creativity in an art studio that is filled with color and light. They learn about the importance of taking care of our planet by recycling, conserving, and studying the science and nature laboratory of the local river, which is literally in Bridges' front yard.
Bridges is a community of learners. As such, our teachers are lifelong learners. We partner with the children and each other to reflect regularly on our practice as educators. This is central to learning and teaching at Bridges. We work in teams, planning innovative and stimulating programs that are generated from the children's ideas, documenting classroom activities and events, and communicating directly with each family. Bridges teachers work to regularly continue their education through teacher training workshops, seminars, and conferences in the United States and abroad. Teachers regularly attend the Reggio Emilia International Study Group in Italy to learn more about the approach that has influenced Bridges' teaching and learning style for more than thirty years.
POSITION
Reporting to the Board of Trustees, the Director is responsible for providing early childhood leadership, managing and supporting faculty and staff, and overseeing the facility and budget.  The Director provides for the overall well-being of the Bridges Early Childhood Community including parents, children and faculty, by leading with a spirit of compassion, dedication and inspiration.
WHAT WILL SUCCESS BY THE DIRECTOR LOOK LIKE
Ensure there is a seamless transition from the long-serving and founding Director.
Serve as an effective leader and strive for excellence in early education serving children, families and the community by embracing the Reggio Emilia and Bank Street pedagogies.
Maintain the inclusive, calm and orderly environment by being adaptable and a creative problem solver.
In partnership with the Board of Trustees, maintain the financial health of the school and facilities through robust enrollment and thoughtful fiscal discipline.
RESPONSIBILITIES
Organizational Leadership
Provide leadership to the Bridges faculty in the implementation of the school's mission, set strategies, devise action plans and establish goals. Review and evaluate progress and implementation.
Supervise a team of educators, administrators to ensure the smooth operation of the program. Mentor the teaching teams andprovide professional development opportunities. Ensure that the faculty adhere to best practices in all aspects of their work with children.
Promote the faculty's commitment to each other, to the students, and to the community by providing a strong culture of collaboration.
Work closely with the Bridges Parents Association (BPA) to foster a sense of community with Bridges families and faculty through annual BPA sponsored events, activities, fundraisers and communications.  
Education and Curriculum
Be committed to early education and demonstrate a genuine respect for children and their well-being. The Director will have a deep understanding of the Reggio Emilia and Bank Street approaches.
Be familiar with current progressive education trends and best practices that will empower the faculty to be lifelong learners.
Establish goals consistent with being a leading early childhood program in the community and beyond.
Program Liaison
The Director will maintain relationships with the local early childhood community, National Association for the Education of Young Children (NAEYC), and our community-based partners.
The Director must have strong interpersonal and communication skills to promote healthy and productive relationships with all stakeholders.
Student Recruitment and Admissions
The Director will communicate the mission of the school to all relevant audiences, be an active listener and maintain cooperative professional relationships within the community, in order to generate continued interest from families.
He/she will provide opportunities for new and current families to attend information meetings about the program, and closely follow the registration process to ensure healthy enrollment.
Administration
Manage the yearly budget process. Work closely with the Bridges Board of Trustees and School CPA consultant to prepare, administer, and oversee the school budget. Work closely with the Board on fundraising campaigns and capital improvements.
Manage the office, including coordinating with the administrative staff and developing program schedules.
Manage staff hiring and separation/termination decisions.
Monitor and maintain national accreditation and licensing: CT OEC, Greenwich Health Department, and NAEYC Accreditation program policy implementation.
Attend weekly and monthly team meetings. Attend all school events, Bridges Parent Association and Board of Trustees meetings.
Supervise the maintenance of all facilities and equipment. Identify and plan for future facility needs and, with the Board of Trustees, develop procedures for building safety.
Supervise all aspects of enrollment and registration for new and returning students. Develop annual registration plan for new and current families.
QUALIFICATIONS
To perform this job successfully, an individual must strive for excellence while completing each essential duty. The requirements listed below are representative of the knowledge, skill, and ability required.
Mental Demand
Highly intense mental demand. Continual strategic and operational management decisions are required to balance immediate and longer-term needs of all the stakeholders (i.e. faculty, students, families) throughout the cycles of the school year.
Supervisory Responsibilities
Considerable responsibility with regard to the development of the school budget.
Generates assignments in planning time, method, manner, and sequence of performance of own work. In addition, implements the organizational plan as created by the administrators and teachers and delegates all program operational tasks.
Ability to write reports, business correspondence, and policy/procedure manuals. Possess computer skills that include an understanding of Word, Excel and Google Docs. Ability to effectively present information and respond to questions from teachers, parents, Board, and educators in the community.
Critical Thinking Skills
Ability to define problems, collect data, establish facts, and draw valid conclusions.
Ability to work closely with faculty, parents and Board of Trustees to develop a cohesive, progressive early childhood program.
Education and Experience
Graduate degree (M.B.A., M.A., etc.) preferred. Minimum requirement - B.A. degree in Early Childhood Education or related field with an NAEYC approved Administrative Credential.
Five years related experience and/or training in early learning, and 5 years related management experience, or equivalent combination of education in the field of Child Development.
Knowledge of the Reggio Emilia and Bank Street philosophies, NAEYC criteria and accreditation guidelines required.
Summary
Strong communication and leadership skills, a passionate understanding of the value and importance of early learning, knowledge of budget management, commitment to faculty professional development, and the ability to attain optimal enrollment necessary for the financial well-being of the school.
DIRECTOR POSITION REPORTS TO BRIDGES BOARD OF TRUSTEES
About Bridges School
Bridges was founded in 1986. Designed to be a small, progressive school, it began in a private home. As it grew, Bridges needed more space and was housed at the Old Greenwich-Riverside Community Center. In 2008, Bridges was fortunate to purchase the historic, shingle-style gable building from the town, which was once a town elementary school that was constructed in 1904. After a complete renovation, Bridges now serves 80 children in a space that incorporates architectural elements that support the Reggio Emilia approach.
BACK TO TOP
Powered By