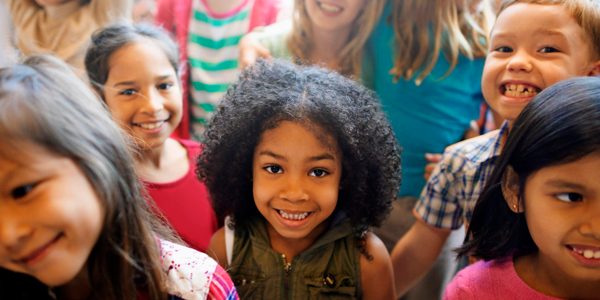 You are here
Job Seekers, Welcome to NAEYC Early Childhood Career Center
If you have questions or need assistance, contact NAEYC Career Center Customer Service at 888-491-8833 or click here to send an email.
Director | Cambridge-Ellis School
Cambridge-Ellis School
Director | Cambridge-Ellis School
Cambridge-Ellis School
Details
Posted:
February 1, 2021
Location:
Type:
Full Time - Experienced
Category:
Other Management
Required Education:
4 Year Degree

Cambridge-Ellis School
Cambridge, MA   02138
2021  Director Search
The school seeks a visionary new Director effective July 2021. Serving as the school's leader, the Director oversees the curriculum, faculty support and supervision, and student and parent programs, and reports on behalf of the school's administration and faculty to its committed and engaged Board of Trustees. The ideal candidate will have strong background in early childhood education and will be a highly involved and visible leader for the school. Proven success in providing inspired leadership and a willingness to explore new ways of learning are essential to this position.
The Director position at Cambridge-Ellis is a unique and compelling opportunity to lead a dynamic community of educators and families who are committed to providing an exceptional early learning experience for children. CES boasts a reputation for serving students through its innovative and inclusive programs, superb facilities, outstanding teachers, dedicated trustees, and a strong financial foundation. A warm, passionate, and skilled early-childhood education leader will be welcomed by dedicated and experienced educators and an engaged parent body.
The next Director must be well-prepared to lead a hands-on school community with diverse perspectives. CES has a long-term commitment to equity and inclusion in its program and community. The next Director will play a role in embracing this commitment and further enhance the school's inclusive and anti-racist curriculum. CES's ideal Director will be open to partnering with the development team to support the school's robust annual fund campaign and share the vision and promise of the school's future. The successful candidate will be patient, calm, an excellent communicator and possess a willingness to work closely and enthusiastically with teachers and parents on issues and challenges both large and small. Above all else, the Director at CES will keep what's best for children at the center of the decision-making process.
DESIRED QUALITIES AND CHARACTERISTICS
Deep commitment to early childhood education with substantial teaching experience.
Proven leadership ability.
Unwavering and proven commitment to diversity, equity, inclusion, and anti-racist education.
Collaborative, community mindset.
Excellent organizational skills and transparent communication.
Able to navigate different constituencies – students, teachers, parents, and the Board of Trustees.
An ability to manage a budget and make mission-appropriate financial decisions.
The skill and vision to think strategically.
Thoughtful, inclusive, modern, and effective approach to marketing and communications.
Familiarity with the next schools' application process.
Ability to nurture a culture of collaboration and trust among teachers and parents.
Kindness, integrity, patience, and a love of children.
The full position description can be found at https://www.carneysandoe.com/assets/Cambridge-Ellis-1.27-1.pdf.
TO APPLY
Interested and qualified candidates should submit electronically in one email and as separate documents (preferably PDFs) the following materials:
A cover letter expressing their interest in this particular position;
A current résumé;
A one-page statement of educational or leadership philosophy and practice;
A list of five professional references with name, phone number, and email address of each (references will not be contacted without the candidate's permission) to:
Burke Zalosh
Search Consultant
John Faubert
Senior Consultant
About Cambridge-Ellis School
Since our inception in 1977, we have worked successfully with over 1,800 independent, private, boarding, and charter schools in 48 states and 32 countries to provide exceptional faculty recruitment, head of school search, and strategic consulting services. We take the time to learn the unique culture of each school, and we invest heavily in forming long-lasting relationships with our hiring contacts. Our recruitment process is a deeply personal one; we often visit our clients on campus to learn as much as we can about the inner workings of the organization.
BACK TO TOP
Powered By