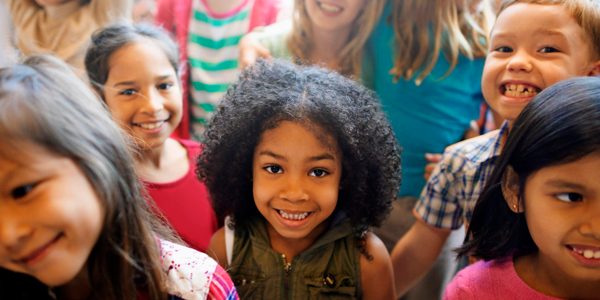 You are here
Job Seekers, Welcome to NAEYC Early Childhood Career Center
If you have questions or need assistance, contact NAEYC Career Center Customer Service at 888-491-8833 or click here to send an email.
Early Childhood Development and Learning Faculty Position
Central Michigan University
Early Childhood Development and Learning Faculty Position
Central Michigan University
Details
Posted:
February 1, 2021
Location:
Type:
Full Time - Experienced
Category:
Teaching, College
Required Education:
Doctorate

The Department of Human Development and Family Studies invites applications for a 10-month, tenure- track position at the assistant professor level to begin August 23, 2021.  Expertise in teaching young children (birth – 8 years) is required.  Successful candidates will be proponents of NAEYC's developmentally appropriate practices. Preference will be given to candidates with a strong background in the pedagogy of literacy, science, social studies, and/or math for children in preschool through third grade. We seek a dynamic, highly qualified teacher-scholar whose responsibilities include teaching, scholarly activity, student advising, and service to the department, college, and university. Candidates from historically marginalized populations are especially encouraged to apply.
The Department of Human Development and Family Studies focuses on applied research, teaching, and service. From an ecological perspective, we prepare scholars and professionals in their understanding and appreciation of the complexity and diversity of individuals and their interrelationships. The educational process encourages critical thinking and the application of knowledge to improve the quality of life for individuals and families across the life span.
Qualifications:
Required:
Expertise in early childhood development and learning (birth – 8 years);
Earned doctorate or ABD with degree awarded by date of hire with at least one graduate degree in child development, early childhood education, human development and family studies, or closely related discipline;
Competence in subject matter as evidenced by relevant coursework;
Evidence of teaching effectiveness;
Affiliation with relevant professional organizations;
Evidence of potential for successful research and/or scholarly activities;
Evidence of effective communication and interpersonal skills;
Ability to perform the essential functions of the job with or without reasonable accommodations.
Preferred:
Demonstrate the value of the integration of content into play oriented curriculum;
Advocacy for equity and social justice for children and families from culturally and linguistically diverse backgrounds;
Strong background in the pedagogy of literacy, science, social studies, and/or math for children in preschool through third grade;
Theoretical viewpoints consistent with the constructivist perspective of learning and teaching;
Demonstrated commitment to diversity, equity, and inclusion through teaching, curriculum development, scholarship focus and/or service;
Ability to teach across a range of topics in early childhood development and learning;
Relevant professional experience working in early childhood settings with children and families;
Practical experience and/or knowledge of the Reggio Emilia philosophy;
A strong commitment to undergraduate teaching and supervision of student research;
A scholarly agenda focused on applied research.
About Central Michigan University
Central Michigan University has a more than 125-year legacy of preparing students to become leaders and changemakers in their communities and in their personal and professional lives. We serve nearly 19,500 students on our Mount Pleasant campus, in satellite locations around the state and throughout the country, and through flexible online programs. Many of our approximately 300 undergraduate, master's, specialist and doctoral programs in the arts, media, business, education, human services, health professions, liberal arts, social sciences, medicine, science and engineering are nationally ranked for excellence. CMU leads the nation in leadership development programming through our Sarah R. Opperman Leadership Institute, and we are proud to be among only 5% of U.S. universities in the top two Carnegie research classifications. Our faculty work with graduate and undergraduate students in areas such as Great Lakes research, medical innovation, engineering technology and more. Central is home to 17 men's and women's Division 1 sports including football, basketball, gymnastics, baseball, wrestling and more. Our student-athletes achieve great success in competition and in the cl
...
assroom, capturing Mid-American Conference championships and maintaining an average cumulative GPA of 3.17. CMU is located in Mount Pleasant, a community that blends the best of small-town living with big-city amenities. It's part of the culturally varied and vibrant Great Lakes Bay Region that also includes Saginaw, Bay City, Midland and the state's largest Native American community, centered on the Saginaw Chippewa Isabella Reservation in Mount Pleasant. Area residents enjoy the mix of outdoor activities, cultural events, shopping and dining options, and family attractions. Other major Michigan destinations and attractions — Lansing, Grand Rapids, Detroit, Traverse City, wineries, beaches, golf and ski resorts, and many more — are within easy reach of the city's central location in Michigan's Lower Peninsula. CMU employees enjoy access to a nationally recognized wellness program along with health care and benefits that exceed regional, state, and national norms.
Show more
Show less
BACK TO TOP
Powered By