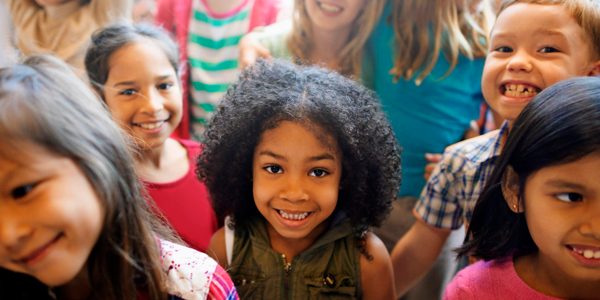 You are here
Job Seekers, Welcome to NAEYC Early Childhood Career Center
If you have questions or need assistance, contact NAEYC Career Center Customer Service at 888-491-8833 or click here to send an email.
GA Pre-K Lead Teacher
Day-Star Christian Academy
GA Pre-K Lead Teacher
Day-Star Christian Academy
Details
Posted:
February 1, 2021
Location:
Salary:
17.00/hr
Type:
Full Time - Experienced
Category:
Teaching, 0-5
Required Education:
4 Year Degree

The Lead GA Pre-K Teacher must meet all licensing qualifications for the state of Georgia. He or she is accountable and reports to the Project and Site Directors of DayStar Christian Academy. He or she must undergo annual performance evaluations and complete state-mandated professional development/trainings. He or she is responsible for the expressed duties and responsibilities below and other duties as assigned.
Duties and Responsibilities:
The primary role of the Lead GA Pre-K Teacher is the teaching and learning of pre-school age children participating in the Bright from the Start lottery-funded pre-K program and interact with their parents/families. Other duties and responsibilities include, but are not limited to:
Display a strong ability to teach children at various developmental and cognitive skills levels.
Be able to create lesson plans that are developmentally appropriate.
Work with the Assistant GA Pre-K Teacher to maintain and report the academic progress of each child.
Has the ability to work with the Assistant GA Pre-K Teacher to maintain a clean/sanitized, safe, structured, and healthy environment inside and outside of the classroom, throughout the building, and on the playground.
Be aware of child abuse, neglect, and licensing regulations and immediately report any signs of abuse or neglect to the Site Director.
Immediately document and report any incidents or accidents, including injuries, inappropriate behaviors, or suspected abuse/neglect to the Site Director.
Be able to administer first aid, CPR, or promptly respond to an emergency involving a child at any given moment.
Meet all reporting, processing, and submission deadlines given.
Work collaboratively with the Assistant GA Pre-K Teacher to create and keep an aesthetically appealing room, including bulletin and parent boards with important announcements and information for parents and children.
Be flexible and willing to serve in other capacities if needed.
Give parents sufficient notice of any supplies needed to efficiently care for their children.
Complete all required training.
Display a positive and professional attitude and behavior at all times.
Maintain prompt hours/schedule and notify the Site Director in the event of tardiness or illness.
Maintain a neat and well-groomed appearance according to personnel policies.
Attend all scheduled staff meetings.
Follow all personnel policies and procedures outlined in the DayStar Christian Academy staff handbook.
Must be 21 years or older. Must have a Bachelor's degree or higher in Early Childhood Education or an ECE-related field, at least one (1) year of qualifying early childcare experience and one (1) year experience in a GA Pre-K classroom.* Must have a passion for early childcare, an exceptionally warm and friendly personality and exceptional customer service skills that include tact, patience, empathy, honesty, and kindness. Enjoy interacting with children and their families. Excellent organizational, classroom management, and time management skills. Have the ability to handle confidential information, listen attentively, be mentally and verbally agile, and use strong, effective communication. Have an ability to be resourceful and creative with materials and resources. Must be able to work with staff, children and families from diverse backgrounds and circumstances. Must be a self-motivated, creative, and innovative professional with the ability to solve problems with creativity and civility. Have the ability to manage daily tasks in a fast-paced, team-oriented environment while paying close attention to details. Must have availability during weekdays between 7:00 am to 3:30 pm and available for monthly staff meetings. Bilingual educator preferred but not required.
NOTES:

Additional Salary Information: Paid vacation/holiday, bonuses, free meals

About Day-Star Christian Academy
Day-Star Christian Academy is a small but dynamic, faith-based childcare center with a strong staff of educators who are impacting the lives of children one family at a time through excellent educational experiences and sound doctrine based on God's word.
BACK TO TOP
Powered By