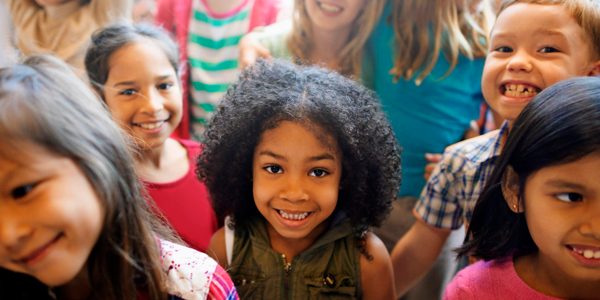 You are here
Job Seekers, Welcome to NAEYC Early Childhood Career Center
If you have questions or need assistance, contact NAEYC Career Center Customer Service at 888-491-8833 or click here to send an email.
Piper Teacher
Baylor University
Piper Teacher
Baylor University
Details
Posted:
February 1, 2021
Location:
Type:
Full Time - Experienced
Category:
Teaching, College
Required Education:
4 Year Degree

What We're Looking For
The Baylor University Piper Child Development Center is hiring for a Piper Teacher. This position will work closely with other Piper staff, children and their families, student workers, practicum students, faculty and outside therapists (OT, PT, SLP, ABA). The position is responsible for creating, writing, and adapting developmentally appropriate curriculum for multiple levels of learning within the classroom and for conducting developmental screenings and portfolio assessments of children.
A Bachelor's degree, two years of relevant work experience and an active Christian faith are required. A Bachelor's degree and five years of relevant experience are preferred.
*The successful candidate must pass a criminal background check and TB test prior to start date. First Aid and CPR are required, but can be completed after offer of employment if not already certified. 
To be a part of the most compelling mission in higher education, submit a CV/resume, cover letter, and online application at baylor.edu/jobs.
What You Will Do
Provide quality teaching in assigned classroom, which may include children from 8 weeks to 5 years of age  
Provide a model of appropriate teaching and caregiving practices to support academic experiences of Baylor students
Collaborate in the planning and implementation of classroom activities  
Conduct developmental screenings as needed for children
Observe and monitor groups of children daily
Communicate and make learning visible to parents, students and faculty  
Perform all other duties as assigned to support Baylor's mission  
Comply with University policies, NAEYC regulations and Texas Minimum Standards
Complete a minimum of 30 hours of professional development annually
What You Can Expect
As part of the Baylor family, eligible employees receive a comprehensive benefits package that includes medical, dental, and vision insurance, generous time off, tuition remission, and outstanding automatic retirement contributions. Baylor has a comprehensive benefits plan that supports you and your family's wellbeing and allows you to be a part of the life of a vibrant and active college campus. To learn more go to Baylor Benefits & Advantages.
Explore & Engage
Learn more about Baylor and our strategic vision, Illuminate. Also, explore our great hometown of Waco and many opportunities to engage locally.
About Baylor
Baylor University is a private not-for-profit university affiliated with the Baptist General Convention of Texas. As an Affirmative Action/Equal Opportunity employer, Baylor is committed to compliance with all applicable anti-discrimination laws, including those regarding age, race, color, sex, national origin, pregnancy status, military service, genetic information, and disability. As a religious educational institution, Baylor is lawfully permitted to consider an applicant's religion as a selection criterion. Baylor encourages women, minorities, veterans, and individuals with disabilities to apply. EEO/M/F/Vets/Disabled
BACK TO TOP
Powered By