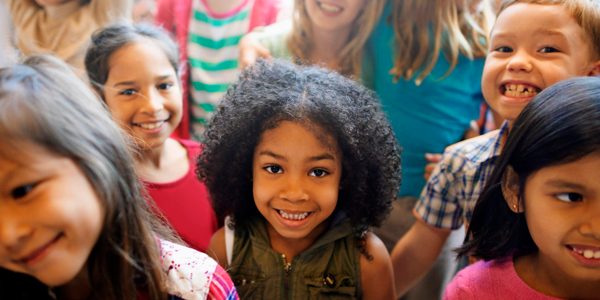 You are here
Job Seekers, Welcome to NAEYC Early Childhood Career Center
If you have questions or need assistance, contact NAEYC Career Center Customer Service at 888-491-8833 or click here to send an email.
Program Administrator – Indigenous Early Childhood Education (IECE)
American Indian College Fund
Program Administrator – Indigenous Early Childhood Education (IECE)
American Indian College Fund
Details
Posted:
January 5, 2021
Location:
Salary:
60,000
Type:
Full Time - Experienced
Category:
Program Administration
Preferred Education:
Masters

Description
The American Indian College Fund (College Fund) strives to positively impact the lives of American Indians by supporting their higher education and career objectives. College Fund team members believe education is the answer and collectively we raise funds, provide scholarships, and holistically support students in achieving their goals. Programming, research, and enhancing the capacities of tribal colleges and universities (TCUs) are also integral elements of our mission.
The Program Administrator – IECE is directly responsible for administering and managing all TCU Indigenous early childhood education grant funded programs at the College Fund. This position will report to the Vice President of Programs and engage in the maintenance and expansion of TCU IECE program opportunities. Major responsibilities will include strategic engagement across grant funded programs to support the vision of IECE, community engagement, creative storytelling, writing and publishing stories of our success, fund development (specifically through grant writing), data collection/reporting, and building strong partnerships with TCUs, teachers, parents/families, and young children. The Program Administrator will also contribute to the overall growth of the Programs Department, supporting interdisciplinary program management, cross department inquiry, and evaluation.
Essential Job Functions
Manage the overall Indigenous Early Childhood Education (IECE) Program

Develop program plans and monitoring systems, including process for selecting TCUs to participate in program based on faculty and other resources
Support program implementation at participating TCUs through co-visioning, planning, implementation, evaluation, and replication/expansion
Implement and strengthen the re-granting application process, grant requirements, and evaluation plan
Provide financial oversight according to the approved grant budget
Foster widespread awareness and effective collaboration of Indigenous early childhood education among TCUs and other tribal partners and communities to share best practices through a community of practice
Engage and develop meaningful relationships with community partners, regional, and national organizations
Monitor grantee progress towards grant objectives and provide support and guidance, and problem solve as needed to ensure objectives are met
Coordinate retreats/gatherings and site visits
Coordinate consultants and contractors, as needed
Ensure communication and reporting to donors are appropriate and timely
Support program evaluation by aiding the development of evaluation metrics and methodologies for showing progress and defining overall success of the program
Provide reporting on program activities and impact

Support implementation of 2020 Indigenous Early Childhood Education strategic plan
Contribute to the development of relationships with foundations, corporations, and private donors interested in funding TCU IECE programs by writing case statements and proposals that match donor interest with tribal college community needs
Support other College Fund Strategic Goals and Objectives

Collaborate with other teams within the College Fund to accomplish organizational goals
Actively participate in department level and organizational strategic and annual planning
Engage in Programs and College Fund discussions related to program impact, and provide summarized/analyzed project information
Support sharing of successful programming between the College Fund and the TCUs and among the TCUs themselves
Create and gather monthly and quarterly summaries of IECE programs for reporting to Board and senior leadership
Disseminates information about program activity for internal accountability, fundraising, and public education purposes
Present College Fund programming and outcomes at conferences and other venues
Share student stories and program successes to support the College Fund's general awareness and fundraising efforts

Administers other duties as assigned
Job Requirements
Education/Experience
Master's degree preferred
3-5 years of combined experience in higher education, teacher education, and early childhood education
Strong understanding of teacher accreditation, early childhood center accreditation, and in building communities of practice
Demonstrated experience with grant program development, budget management, and timelines
Knowledge of process for publishable research
Excellent computer and internet research skills
Knowledge of Indigenous frameworks for early childhood education, preferred
Competencies
Demonstrated skill in grant writing and administration
Strong financial management of programs
Demonstrated ability to organize and prioritize work to meet project, department, and organizational timelines
Ability to contribute to department strategic and annual planning
Self-directed, and seeks to develop new innovations in programming
Strong presentation and interpersonal communication skills for diverse audiences
Ability to work independently and collaboratively across departments
Strong desire to engage in professional development to increase program, leadership and research skills
Experience working with American Indian communities and tribal colleges desired
Relationship building with multiple, diverse stakeholders over long periods of time
Flexibility to adapt to a fast-paced and dynamic work environment
Preferred Qualifications
Experience working with TCUs and/or American Indian students, families, and communities
Experience in a nonprofit environment
Work Environment and Physical Activities
Professional office environment
Frequent computer use
Frequent travel by car and plane to tribal colleges and universities located in rural communities
Lifting from 20-30 pounds
Note:   The intent is not to provide an exhaustive list of all duties, responsibilities, or qualifications associated with this position. Incumbent may perform other duties as assigned.
About American Indian College Fund
We are the nation's largest and highest-rated American Indian nonprofit organization changing the face of higher education today – one American Indian at a time. We provide more scholarships to American Indians than anyone else, and we're the only organization that enhances this individualized financial support by funding accredited, tribally controlled colleges and universities and contributing to programs that ensure student success – starting before the first day of preschool and continuing beyond students' first day of their first career job. We have one unwavering purpose – increasing the number of American Indians who hold college degrees. Currently only 14% of American Indians have a college degree – less than half the national average. Every year, we empower more than 4,000 American Indian students to start and stay in school, complete their degrees and launch careers that benefit us all. We have provided almost 126,000 scholarships and $193 million to support American Indian communities. We intend to double our impact in the next five years. Join us, and help a student today.
BACK TO TOP
Powered By