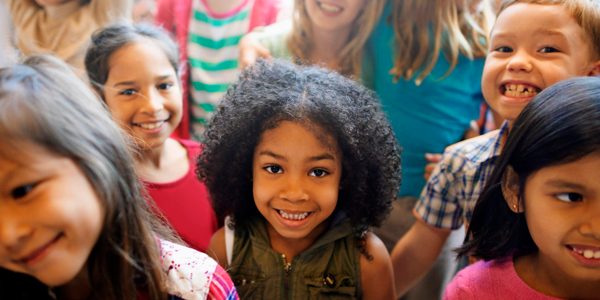 You are here
Job Seekers, Welcome to NAEYC Early Childhood Career Center
If you have questions or need assistance, contact NAEYC Career Center Customer Service at 888-491-8833 or click here to send an email.
Sharon Cooperative School, Massachusetts - Executive Director
New England School Development Council
Sharon Cooperative School, Massachusetts - Executive Director
New England School Development Council
Details
Posted:
January 4, 2021
Location:
Type:
Full Time - Experienced
Categories:
Curriculum Development/Supervision, Other Management, Program Administration
EXECUTIVE OPPORTUNITY
AN INVITATION TO APPLY FOR THE POSITION OF EXECUTIVE DIRECTOR
THE SHARON COOPERATIVE SCHOOL, SHARON, MASSACHUSETTS
The Sharon Cooperative School Board of Directors invites well-qualified candidates to apply for the position of Executive Director.
The Sharon Cooperative School, Inc. is a private non-profit pre-school offering programs for children 2 years, 9 months to kindergarten within two distinct settings: The Cooperative School for children 2.9 to 5 years old and The Nature School for 3.9 to 5 year old students which is a partnership with The Trustees at Moose Hill Farm. The Sharon Cooperative School is accredited by the National Association for the Education of Young Children (NAEYC) and licensed by the Massachusetts Department of Early Education for Children (EEC). The Cooperative Nature School is licensed by the EEC. The benefits of child-centered and play-based learning, coupled with the fact that a child's interests, strengths, and needs drive learning are at the forefront of the School's philosophy. The curriculum philosophy is aligned with the Massachusetts Common Core State Standards and guided by NAEYC standards. It can best be described as developmentally based, emergent, and child directed.
It is imperative that the new Executive Director possess strong facilitation and organizational skills, and excel in early childhood planning, communication, decision-making, problem solving and informational management. Candidates must demonstrate a collaborative leadership style and be committed to a hands-on approach to leading a non-profit organization with a focus on student centered activities, family support, and nature education. Candidates must also be capable of facilitating the implementation of The Sharon Cooperative School strategic plan linked to early childhood program development, marketing, fiscal management, facilities management and staff development. A Bachelor's or Master's Degree (preferred) in Early Childhood Education or related field and Director II certification by the Massachusetts EEC (required or evidence of eligibility) are required, along with five or more years in education or nature based education and at least three years of professional management experience; preschool teaching experience is considered an asset.
The application due date is March 5, 2021;  screening of applications will begin in late February/early March 2021 and preliminary interviews will be scheduled thereafter. The anticipated start date for the new Executive Director is July 1, 2021.
If you have any questions or need additional information, please contact: Dr. Michael Palladino/Dr. Arthur Bettencourt, The Sharon Cooperative School Executive Director Search, New England School Development Council, 28 Lord Road, Marlborough, MA 01752
Phone: 508-481-9444; Email: search@nesdec.org
To access the application, please visit www.nesdec.org and
click on the Executive Search tab
or go to: https://www.nesdec.org/executive_search/currentsearches.aspx
About New England School Development Council
The New England School Development Council, NESDEC, is a private, not-for-profit educational organization with approximately 300 school districts as affiliates. NESDEC is committed to its mission of helping schools and school districts become high-performance organization.
BACK TO TOP
Powered By