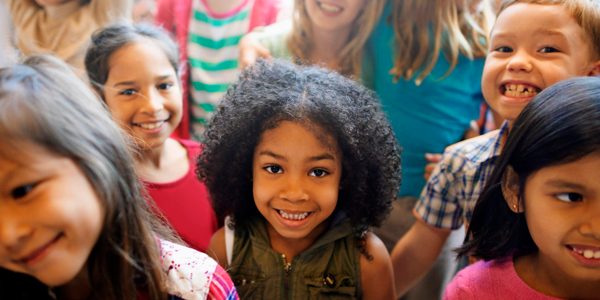 You are here
Job Seekers, Welcome to NAEYC Early Childhood Career Center
If you have questions or need assistance, contact NAEYC Career Center Customer Service at 888-491-8833 or click here to send an email.
Vice President of Programs / Director of Head Start
Children's Friend
Vice President of Programs / Director of Head Start
Children's Friend
Details
Posted:
December 24, 2020
Location:
Type:
Full Time - Entry Level
Category:
Program Administration

Overview


Overview of the Organization and Head Start Program
Founded in 1834, Children's Friend began as a home for abused children and has evolved into one of the state's most innovative human service agencies. Guided by its mission, Children's Friend is the innovative leader in improving the well-being and healthy development of Rhode Island's most vulnerable young children. By reaching children in their earliest years and by working with the entire family, Children's Friend helps children grow up in the best possible environment while assisting their families to become self-sufficient.
With sites in Providence, Pawtucket, and Central Falls, Children's Friend is a wide-reaching, well-regarded community leader that provides a broad array of services for children and families. These include: clinical services; adoption; foster care; parent education; Early Intervention; nurse family visiting for high-risk newborns; Nurse-Family Partnership; Healthy Families America; WIC; Early Head Start, Early Head Start-Child Care Partnerships, and Head Start; State-funded Pre-K; a summer learning and enrichment program; child care, including therapeutic child care for children with special needs; and a variety of family support and family preservation programs.
Children's Friend is a well-resourced organization with significant administrative strengths and a cutting-edge internal infrastructure. The organization has received awards for being a Best Place to Work and a Healthiest Employer in Rhode Island. Staff enjoy a culture of innovation and empowerment and the freedom to take risks. Additionally, Children's Friend is a Council on Accreditation-accredited agency and a founding member of the Child Welfare League of America.
The largest Head Start program in Rhode Island, Children's Friend's Head Start program provides comprehensive child and family development services while promoting school readiness in low-income preschool children. Services include education, health, nutrition, social services, and other child and family supports. Due to the program's success in reaching so many of the most vulnerable children in its catchment area and because of the wide array of organizational wrap-around services, the program enjoys a strong reputation within the community.
The Opportunity
Children's Friend is seeking a Vice President of Programs / Director of Head Start (VP / Director) to provide culturally competent leadership and vision for the development and implementation of its high quality prenatal / birth through five family support and educational program. The VP / Director will have the opportunity to guide this highly-respected and well-known program with an exceptional track record of success. The VP / Director oversees all areas of the Head Start and Family Support program operations including the establishment and implementation of program goals, and relationships with funding sources and other state, federal, and community-based organizations. Reporting to the Chief of Programs, this is a senior leadership role that will often participate in the executive leadership and decision making process.


Responsibilities

High priorities for the VP / Director include:
Provide strategic leadership and management of all areas of the Head Start and Family Support program, including Child Care, Pre-K and WIC services.

Collaborate with agency senior leadership and other programs and services to ensure integration of all agency services and access for all families.

Develop, direct, evaluate and empower a mission-driven team of six management-level direct reports and a program staff of approximately 225.

Serve as the public face of the program.

Maintain, build, and cultivate external relationships and collaborations, including those with state, regional and national Head Start offices; funding sources; community-based organizations; external CFS programs; other private and public agencies; program partners and contractual relationships; and the shared governance relationship with the Policy Council.

Maintain, build, and cultivate relationships with the general public and legislators to influence public policy and advocacy.

Collaborate with the Chief of Philanthropy to publicize the agency's programs and educate others about the agency and its services.

Oversee program operations, ensuring that the program is in compliance with Head Start program performance standards and other applicable federal, state and local standards and regulations.

Collaborate with the Finance Department to effectively and efficiently manage the program's $15m operating budget and ensure the implementation of a comprehensive program vision.

Ensure program quality and continuous improvements by collaborating with the Quality Team, monitoring program evaluations, staying abreast of best practices, and applying data-driven decision making practices.

Contribute to funding successes by grant writing and ensuring maintenance of records, submissions or reports.

Contribute to an inclusive culture, ensuring that all individuals are treated respectfully, and diversity in backgrounds and life experiences of clients, staff and partners are supported and valued throughout the agency.

Qualifications


Desired Credentials / Profile of the Ideal Candidate
Minimum of 10 years of results-driven leadership and operational/management experience, particularly in the early childhood education or services fields or working with high risk, vulnerable populations

Passion for and demonstrated commitment to the early childhood field and the ability to effectively convey this passion and commitment to internal and external stakeholders

Knowledge and experience with Head Start regulations and standards are preferred

Bachelor's degree required; advanced degree in social work, child development, early childhood education or related field is preferred

Ability to work at any Children's Friend location and a valid driver's license, auto liability insurance and reliable transportation are required

Bi-lingual in English and Spanish is preferred
Innovative Leader and Manager
The VP / Director will bring extensive experience leading and managing large-scale comprehensive child and / or family support with a passion for improving the well-being of vulnerable children and families. They will have an entrepreneurial spirit, will embrace change as an opportunity, and will look for opportunities to further develop the program. The ideal candidate will be highly organized and will excel in operations management. They will demonstrate the ability to build and support a high performing, diverse team; will lead the Head Start and Family Support team with positive motivation, developing talent and inspiring performance; and will have the ability to create an inclusive team and environment.
Politically Savvy Relationship Builder and Collaborator
The ability to build trusting relationships with all stakeholders is critical to the success of this position. The leader must be a politically astute, savvy networker and honest broker on behalf of Children's Friend and the Head Start program. The VP / Director will be able to skillfully develop and facilitate collaborations with a wide variety of external partners, including other CFS programs, private and public agencies, funders, and the Policy Council.
Exceptional Communicator and Public Spokesperson
The VP / Director must be a consummate communicator, able to communicate equally effectively with all audiences including staff, external partners, government officials, legislators, funders and clients. The VP / Director must be a compelling spokesperson, able to grow interest in the work of Children's Friend and the Head Start Program through public testimony, public policy, advocacy and coalition building. They will bring excellent written, verbal, presentation, and active listening skills.
Candidate Guidelines

This search is being conducted by TSNE with consultant Mimi Brunelle. All submissions will be acknowledged and are confidential.
Please include a resume and a cover letter with salary requirements, information regarding how you learned of the position, and a description of how your qualifications and experience match Children's Friend's needs and mission. All submissions of candidacy will be accepted until the position is filled.
All finalists will be required to meet pre-employment background screening requirements.
All requirements are subject to possible modification to reasonably accommodate individuals with disabilities.
Children's Friend is an Affirmative Action and Equal Opportunity Employer. It is the policy of Children's Friend not to discriminate against any applicant for employment based on race, color, religion, sex, sexual orientation, gender identity, national origin, age, marital status, genetic information, disability or protected veteran status.


PI127812511
BACK TO TOP
Powered By