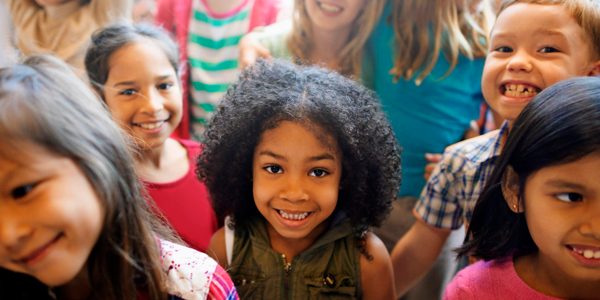 You are here
Job Seekers, Welcome to NAEYC Early Childhood Career Center
If you have questions or need assistance, contact NAEYC Career Center Customer Service at 888-491-8833 or click here to send an email.
Executive Director
Thrivalaska
Executive Director
Thrivalaska
Details
Posted:
November 16, 2020
Location:
Salary:
$75,000-$83,000
Type:
Full Time - Experienced
Category:
Program Administration
Required Education:
4 Year Degree

Executive Director |Thrivalaska |Fairbanks, Alaska
Thrivalaska seeks a dynamic, relationship-based leader to work in partnership with the board to continue the legacy of delivering high-quality programs, while building a strong, financially stable future for the organization. Building upon Thrivalaska's decades of service to the community, the ideal candidate will be a gifted communicator and advocate with a true passion for early childhood education. Using their demonstrated business acumen and experience, the new leader will steward the organization through the current challenges of COVID-19 while planning to meet the future needs of Thrivalaska and the families it serves.
Read the full position profile and apply at https://www.forakergroup.org/site/index.cfm/cboard-view/7353
Thrivalaska is committed to creating a diverse environment and is proud to be an equal opportunity employer. All qualified applicants will receive consideration for employment without regard to race, color, religion, gender, gender identity or expression, sexual orientation, national origin, genetics, disability, age or veteran status.  Thrivalaska is especially interested in candidates whose background and experience have prepared them to grow to our commitment to engagement and inclusion with culturally diverse audiences.
Qualifications of the Ideal Candidate
While no one candidate will embody all the qualifications enumerated below, the ideal candidate will possess many of the following professional and personal abilities, attributes, and experiences:
Attributes
Demonstrated passion for early childhood education
High emotional intelligence, with ability to create positive work relationships and environments
A compassionate professional who is a relationship-based, respectful, inclusive, and effective leader and developer of staff
A visionary leader who continually seeks opportunities and is open to new ideas
A collaborative nature eager to engage and partner with the board and community
Skills and Experience
Leadership experience in a nonprofit
Experience administering a complex, multi-source budget, and efficiently and strategically aligning and maximizing resources required
A bachelor's degree in a field related to the position and/or to Thrivalaska's mission and services required; Master's degree preferred
Demonstrated success in diversifying and expanding revenue streams
Demonstrated ability to build relationships with parents/families
Experience securing and managing grants
Experience advocating for a cause at the local and state level
Demonstrated experience building community relationships and partnerships
Demonstrated skills in working effectively in partnership with a board of directors to carry out the mission of the organization
Confident communicator with exceptional written and verbal communication skills
Familiarity with the Head Start program – its regulations and program structure, and the management of this federal grant
Experience in and knowledge of Fairbanks, Alaska is desired
NOTES:

Additional Salary Information: The salary range is $75,000 to $83,000 annually, commensurate with qualifications and experience. Thrivalaska offers a comprehensive benefits package and is an at-will employer.

BACK TO TOP
Powered By