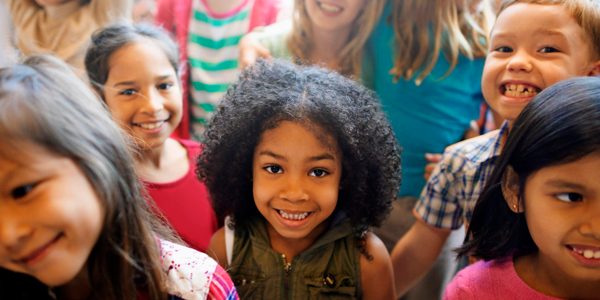 You are here
Job Seekers, Welcome to NAEYC Early Childhood Career Center
If you have questions or need assistance, contact NAEYC Career Center Customer Service at 888-491-8833 or click here to send an email.
Head Start Teacher
The Guidance Center
Head Start Teacher
The Guidance Center
Details
Posted:
November 11, 2020
Location:
Salary:
$20.68-$24.16
Type:
Full Time - Entry Level
Category:
Teaching, 0-5
Required Education:
2 Year Degree

We have an exciting opportunity for a Teacher to join our team of talented professionals. Knowledge of or ability to learn to conduct developmental assessments of children. Good understanding of child development, age appropriate behaviors, common childhood behavior problems and appropriate interventions. Ability and willingness to continue personal and professional growth and skill development. Additional requirements include a nonjudgmental approach that reflects cultural competency and sensitivity to the unique needs and diverse experiences of our students, families, business partners and of the people in the programs represented by The Guidance Center. Must have the ability to appropriately handle crisis situations.
Qualifications: Associates Degree in Early Childhood Education, Child Development or evidence of early childhood or child development credits that exceed an Associates Degree. Must also be enrolled in a Bachelor of Early Childhood Education or related field degree program at the time of hire. BA in Early Childhood Education or BA in related field with 12 credits in ECE preferred. Previous experience working with preschool children in a classroom setting. Knowledge and understanding of early childhood development and the ability to implement developmentally appropriate curriculum practices.
Must also have good physical mobility including ability to find and direct and move children in case of an emergency. Additionally you must be able to lift up to 50 pounds unassisted in order to assist children during emergencies. Employee must be able to stand consecutively for 3-1/2 hours per part-day class session and 5 hours per full-day class session. Employee must be able to ambulate between sitting on the floor and standing and chair sitting to standing a minimum of 20 times per session. Employee must be able to bend and stoop to child level and lift for urgent and emergency situations. Employee must be able to bend and stoop to address child concerns a minimum of 12 times per hour on average (ex: tying shoes for child safety). Employee must be able to sit on the floor or on a child size chair for up to 60 minute duration multiple times during class session.
NOTES:
2 openings.

Additional Salary Information: Salary depends on degree

About The Guidance Center
As a recognized leader in our field, The Guidance Center provides a broad range of services that have helped children, adults and families unlock potential and build better lives for more than 60 years. With 25 programs we offer treatment, prevention, growth and education services to more than 23,000 people annually. Together we: Nurture development. Foster resilience. Cultivate well-being.
BACK TO TOP
Powered By