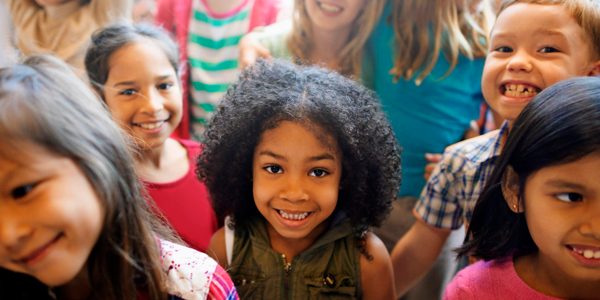 You are here
Job Seekers, Welcome to NAEYC Early Childhood Career Center
If you have questions or need assistance, contact NAEYC Career Center Customer Service at 888-491-8833 or click here to send an email.
Fast-growing education company seeking stellar Remote Preschool Teacher
Preschool From Home by Ready Education Group
Fast-growing education company seeking stellar Remote Preschool Teacher
Preschool From Home by Ready Education Group
Details
Posted:
November 4, 2020
Location:
Salary:
$30,000-62,000
Type:
Full Time - Experienced
Category:
Teaching, 0-5
ABOUT THE COMPANY & PLATFORM: America's fastest growing online Preschool is disrupting the education industry by delivering an unparalleled curriculum - which is based on decades of combined research and success doing it ourselves with 100s of families!
Through its flagship platform, Preschool From Home, Ready Education Group is the fastest growing remote preschool company in America and we're looking for highly-engaging preschool teachers who LOVE working with children. 
Our curriculum is called S.M.C. - which stands for "Social-Emotional" (S), "Motor" (M), and "Cognitive" (C) Development. It's really why we're a one-stop-shop for all children ages 3-5.
Monthly themes and daily curriculum-specific focuses provide the children with age-appropriate learning experiences that foster cognitive, motor, social/emotional, and language/literacy development. 
ABOUT OUR LEADERS: Alice (Lead Educator / Hiring Manager) along with Jason (CEO) bring years of experience in early education and management to the table. They have had tremendous success in developing operating a preschool with high-quality curriculum. And, they have found, hired, and helped develop excellent preschool teachers up to their full potential.  
COMPENSATION: realistically up to $62,000 per year.
DESCRIPTION: we are actively hiring for professionals with 3+ years of full-time Preschool/Kindergarten teaching experience (as a Lead Teacher).
If this describes you, then we invite you to join our world-class early childhood educational program that is the current leader of virtual learning practices for 3-5 year olds in the United States).
In order to apply, visit our the teacher hiring portal of our website, learn more there, and follow the instructions on that page to apply:
HERE'S WHERE TO APPLY >>> https://getreadyedu.com/teacher
APPLICATION DEADLINE ENDING SOON, APPLY NOW!
(Note: we will only consider applicants who follow the instructions on our website). 
Please see our website above
NOTES:
5 openings.
Telecommuting is allowed.

About Preschool From Home by Ready Education Group
Please see our website for more information.
BACK TO TOP
Powered By