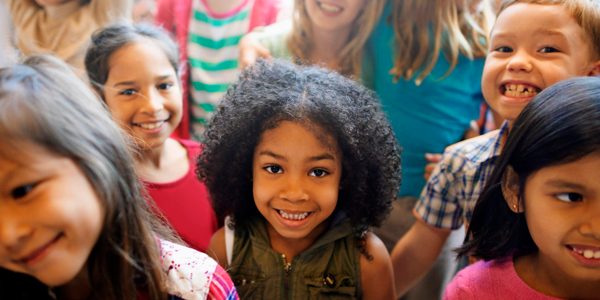 You are here
Job Seekers, Welcome to NAEYC Early Childhood Career Center
If you have questions or need assistance, contact NAEYC Career Center Customer Service at 888-491-8833 or click here to send an email.
Assistant Professor of Birth-Kindergarten Education
Georgia Southern University
Assistant Professor of Birth-Kindergarten Education
Georgia Southern University
Details
Posted:
November 3, 2020
Location:
Type:
Full Time - Experienced
Category:
Teaching, 0-5
Required Education:
Doctorate

Position Description
Reporting to the Chair of the Elementary and Special Education, the Assistant Professor of Birth-to-Kindergarten requires teaching, research, and service responsibilities. A terminal degree from an accredited institution in the content area is required. The successful candidate will be qualified to teach undergraduate courses in early childhood education; content area courses such as STEM, Art, Music, Social Studies; and practicum experiences. The successful candidate will also contribute to the growth of the program; develop an active research agenda; secure external funding;mentor students; and provide service to the profession, University, and community. The position is a 10-month, tenure-track appointment, and the salary is competitive and commensurate with qualifications and experience. Summer teaching may be available.
Required Qualifications:
• Earned doctorate from an accredited institution in child development, early childhood education,
special education, or a closely related field, by August 1, 2021, with at least 18 graduate semester
hours in child development or early childhood education
• Commitment to teaching, scholarship, and service that is consistent with the college's priorities
and the mission of the University
• Promise of productive research/scholarship consistent with the teacher-scholar model, including
grant/proposal writing
• Commitment to engaging with best practice initiatives in instruction and pedagogy, mentoring,
and curriculum design and development
• Willingness and ability to support the program's social justice lens
• Commitment to building community partnerships and recruiting candidates
• Collaborating with program colleagues in matters related to accreditation, data collection and
management
• Ability to contribute to a positive work environment in the college and University
• Technological literacy and a commitment to integrate technology into teaching and scholarship
• Commitment to professional service within the University and beyond
• Interest in working in a diverse academic and professional community
• Experience in online teaching or willingness to learn
• Willingness to engage with institutional student success initiatives
• Must be authorized to work in the United States for the duration of employment without
assistance from the institution
Preferred Qualifications:
• Experience teaching in early childhood (0-5 years) educational settings particularly working
with children who have special needs
• Experience teaching undergraduate courses in face-to-face, online, or hybrid learning
environments
• Experience with school-university-community partnerships
• Involvement in professional organizations
• Experience working with diverse student populations
• Eligibility for Georgia teaching license
• Demonstrated effectiveness in using technology in instruction
• Strong collaboration and communication skills
Additional Information
Screening of applications begins December 4, 2020 and continues until the position is filled. The preferred position starting date is August 1, 2021. To equitably serve a fast growing and highly diverse student body and to fulfill the University's commitment to promoting diversity, equity, and inclusion, we actively seek candidates with a demonstrated commitment to Pillar 3 of our University Strategic Plan: Inclusive Excellence.
A complete application consists of a letter addressing the qualifications cited above; a curriculum vitae; and the names, addresses, telephone numbers, and email addresses of at least 3 professional references. In addition, applicants are required to submit an Inclusive Excellence statement (2 pages). In the Inclusive Excellence statement, applicants should reflect on their experience, vision, and commitment regarding teaching and mentorship of students from diverse backgrounds and discuss past, current, and future contributions to diversity, equity, and inclusion in the areas of research, teaching, service, and outreach. Other documentation may be requested.
Internal Number: 67776
About Georgia Southern University
Georgia Southern University is a distinctive combination of Southern charm and uncompromising academics. We are a Carnegie Doctoral/R2 institution serving about 26,500 students through nine colleges on three beautiful oak-lined campuses in Statesboro, Savannah, Hinesville, and via a growing online program. Throughout its degree offerings at the associate's, bachelor's, master's, and doctoral levels, Georgia Southern cultivates community collaboration, world-class scholarship and hands-on learning opportunities.
BACK TO TOP
Powered By