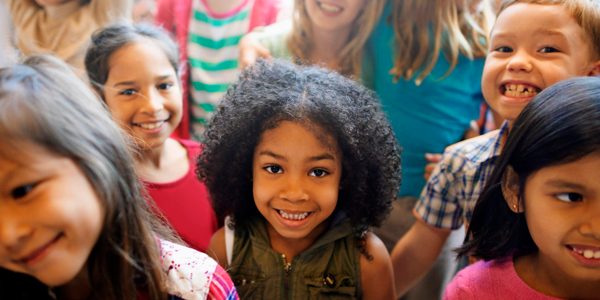 You are here
Job Seekers, Welcome to NAEYC Early Childhood Career Center
If you have questions or need assistance, contact NAEYC Career Center Customer Service at 888-491-8833 or click here to send an email.
Lead Toddler Teacher Opening in Pembroke Pines, FL!
Chesterbrook Academy
Lead Toddler Teacher Opening in Pembroke Pines, FL!
Chesterbrook Academy
Details
Posted:
October 13, 2020
Location:
Salary:
Hourly
Type:
Full Time - Experienced
Category:
Teaching, 0-5
Required Education:
High School

About the position
Full-Time, Monday - Friday, Year-Round (12 month) Employment
Our preschoolers are the best! Their curiosity, questioning, and zest for life inspire our passionate educators every day. As a preschool teacher, you'll help preschoolers develop their problem-solving skills, guide them in both structured learning and playtime, and prepare them with the knowledge they'll need to succeed in kindergarten and beyond. 
If you are a fun and energetic educator who is passionate about early childhood education and enjoys being creative within the framework of the curriculum, I would love to speak with you about our Lead Toddler Teacher position with Chesterbrook Academy, located in Pembroke Pines, Florida.
A little about us
Chesterbrook Academy is a part of the Spring Education family of private schools founded on the belief that education is a significant influence in the life of a child. Our mission is to create a school community that inspires children to realize their full potential while providing a safe and nurturing school environment. To support our mission, we bring together principals, teachers, and parents who are passionate about education. Our goal is to prepare students to become creative problem-solvers, innovators, and confident, compassionate leaders. Together, we provide the best possible learning environment for our students to achieve outstanding results.
Our teachers are dedicated to the love of learning and inspire their students to exceed their potential.
Engaging and creative are a few words that describe our preschool teaching professionals.
Create and deliver engaging lesson plans, implement the school curriculum, and assess the individual developmental needs of each student.
Being a strong communicator and having an abundance of patience is the key to success for our teachers
Having an educational background with early childhood units shall include courses that cover the general areas of child growth and development, child, family, and community, and program/curriculum or a Bachelor of Child Development is needed for this opportunity.
Must successfully clear criminal background without exemption.
Meets minimum preparation and experience required for certification as an Early Childhood Education Teacher. Complies with all state education and licensing standards and maintains validation of credentials for the position (i.e. professional development).
NOTES:

Additional Salary Information: Based on education and years of experience

About Chesterbrook Academy
Spring Education Group is a multi-brand network providing superior private school education from infant care through high school. The network brings together some of the best private school programs in the country, with proven track records educating children through unique and carefully crafted curricula. Headquartered in Saratoga, California, Spring Education Group's best-in-class platform was created by uniting four premier school organizations – BASIS Independent Schools, LePort Montessori, Nobel Learning Communities (including Carrington and Chesterbrook Academy), and Stratford School. The Spring network spans 18 states across the U.S. with an international presence in Asia.
BACK TO TOP
Powered By