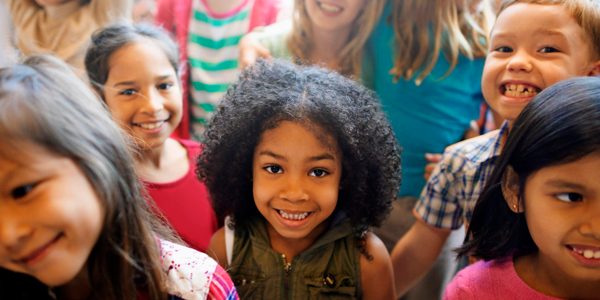 You are here
Job Seekers, Welcome to NAEYC Early Childhood Career Center
If you have questions or need assistance, contact NAEYC Career Center Customer Service at 888-491-8833 or click here to send an email.
Resource Teacher
National Child Research Center
Resource Teacher
National Child Research Center
Details
Posted:
October 6, 2020
Location:
Type:
Full Time - Experienced
Category:
Teaching, 0-5
Preferred Education:
4 Year Degree

Resource Teacher Opening
The National Child Research Center (NCRC) seeks a Resource (Assistant) Teacher for a full-time position for the 2020-2021 school year. The primary responsibilities of the Resource Teacher are to to serve as an assistant to Directing Teacher in the classroom for both in-person and distance learning, and as applicable, staff NCRC's auxiliary programs (e.g. Early Birds, Lunch Bunch and Later Gators) in support of our children and their families. 
Located in the historic district of Cleveland Park in Washington DC, NCRC's highly trained faculty is committed to creating a preschool environment that nurtures the whole child while celebrating their uniqueness in a warm, supportive environment. Committed to the inclusion of children with special needs and typically developing children, NCRC provides small classes and an enriched learning environment within a collaborative, committed, and dynamic professional learning community. NCRC actively supports and encourages diversity among the staff and families that we serve.
Qualified candidates will be committed to inclusive education and have an interest and in early childhood education and/or a related field. Bachelor's degree preferred, along with formal training in early childhood education and/or related field.. Competitive salaries, benefits, and professional development opportunities are available. 
Interested candidates should submit the NCRC Application for Employment, a letter of interest, resume, references, and educational philosophy to 2020Jobs@ncrcpreschool.org. Please list the Position Title in the subject line of your email.
Bachelor's degree preferred
Early Childhood Education and/or related field
About National Child Research Center
Recognized widely as a model preschool, NCRC serves 177 children ages 2 1/2 to 5. The school incorporates current child development research to provide progressive preschool and parent education. A faculty of 40 that includes a speech pathologist, occupational therapist, and counselor supports an inclusion program for children with special needs. All teachers hold a bachelor's degree; several have or are pursuing a master's. Special programs in music, motor, and library are provided. NCRC is committed to diversity of families and staff. Benefits include competitive salaries, health insurance, retirement, long and short term disability, leave, and a flex plan. An extensive program of professional development is offered.
BACK TO TOP
Powered By